The recipe for this simple meatless meal comes from the
Skinny Mom's Kitchen
. It comes together quickly, with just a touch of heat. Sorry the pictures are terrible--I have to work on the lighting in our new apartment.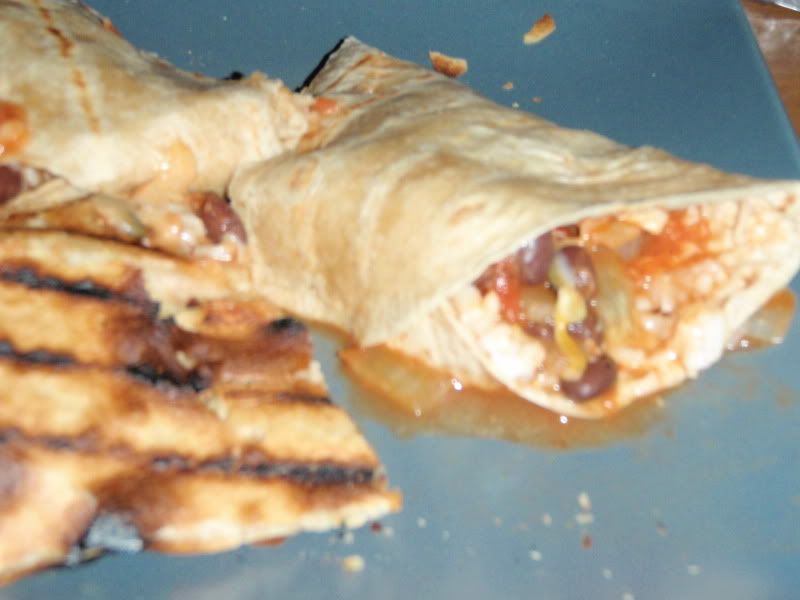 1 medium onion, chopped
2 cloves garlic, minced
1 tsp cumin
1/4 tsp cayenne
1 or 2 15 oz can black beans (1 can was plenty for two)
14.5 oz can tomatoes1 c chicken stock
2.5 c cooked brown rice
1 1/2 c shredded cheese
4-8 tortillas (depending on size)
salt, pepper, olive oil
Saute onion in olive oil until tender (about 5 minutes). Add garlic and cook for another 2 minutes. Season with salt, pepper, cumin, and cayenne.
Add black beans, tomatoes, and chicken stock. Bring to a boil and simmer for 15-20 minutes.
Warm burrito in skillet then fill with rice, cheese, and beans.
Serves 4