Happy day after Thanksgiving! If you're like me, you probably have big plans for Black Friday shopping. Actually, our plan is to make it to Walmart for the 10pm Thursday sales then go to bed and get up for the 6am sales. Here's a recipe that would be perfect for those leftover roasted vegetables from Thanksgiving. Roasting vegetables makes them sweet and tender without drying them out. I made this last week after having about 1/2 a pound of roasted carrots leftover from a previous meal and just didn't feel like serving them as-is. Super simple, super yummy. (My husband said he thought was was eating potato soup, which annoyed me greatly because it's orange! That being said, you might want to err on the side of more carrots than less.)
Tomorrow I have a recipe for roasted cauliflower soup planned. Are you seeing a trend here?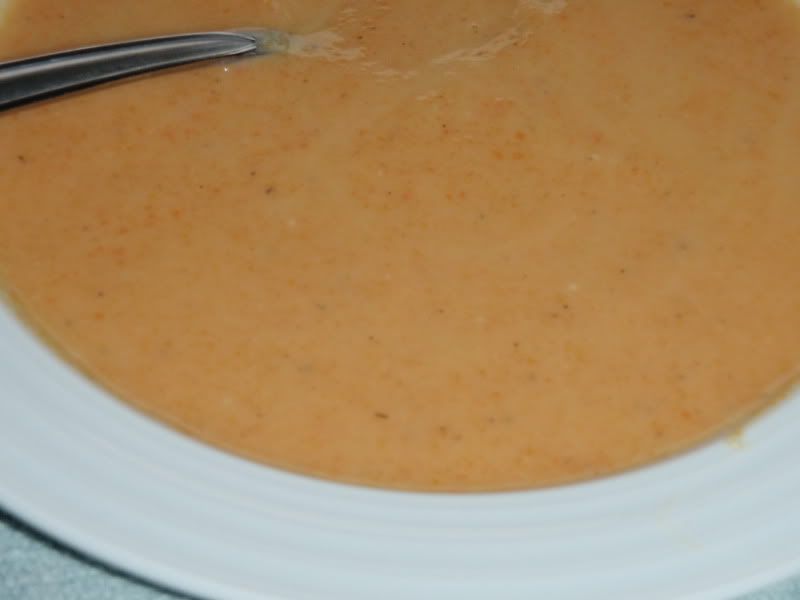 1/2 - 1 lb carrots (I used about half a small bag of baby carrots), cut into sticks
3 large potatoes (or 4-5 smaller ones), cubed
2 c chicken broth
2 c water
1/2 c half and half
1 tsp thyme or a couple fresh sprigs
salt, pepper, olive oil
Toss carrots in olive oil, salt, pepper, and thyme. Roast in a 425 degree oven for about 20-25 minutes until tender and a little browned.
Place potatoes, chicken broth, and water into a medium soup pot. Bring to a boil, then simmer until potatoes are tender, about 20 minutes.
Add roasted carrots and simmer for 10 minutes.
Using an immersion blender, puree soup. Add half and half and simmer for 15 minutes. Adjust seasoning to taste.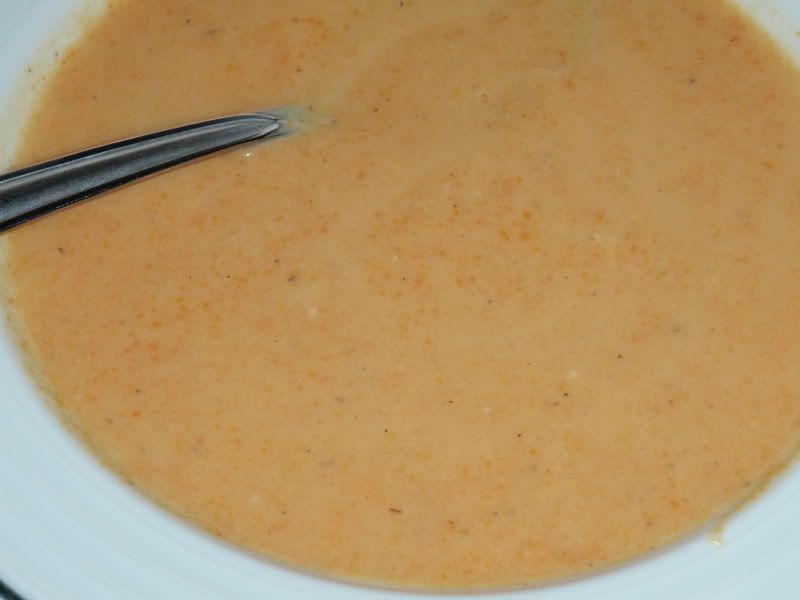 Serves 4-6