Tonight I used up all of my turkey leftovers to make
my turkey chili recipe
. With that we had to have cornbread, so I tried the recipe on the back of the cornmeal carton. It was extremely simple and whipped up in a flash. I will definitely try it again.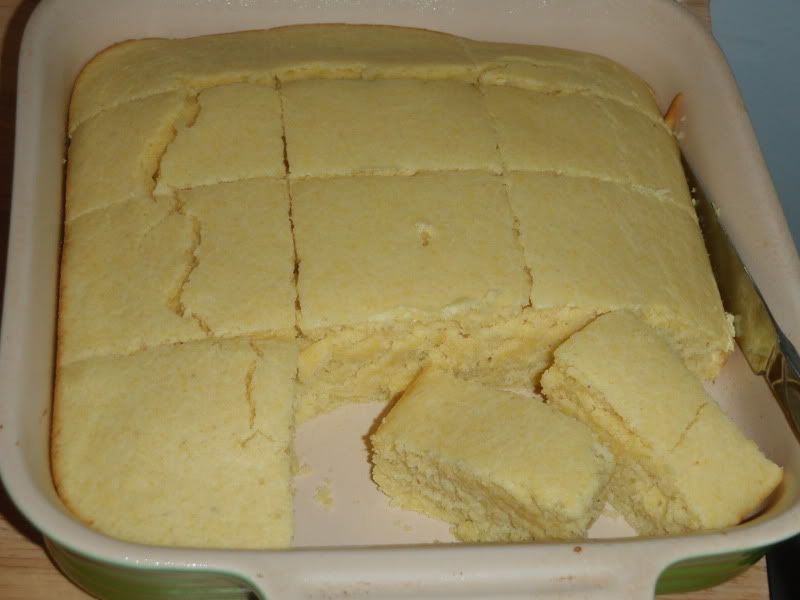 Ingredients
3/4 c cornmeal
1.25 c all-purpose flour
2 tsp baking powder
1/4 sugar
1/2 tsp salt, if desired
1 egg
1/4 c vegetable oil
1 c skim milk
Directions
Preheat oven to 400 degrees.
Whisk together flour, cornmeal, salt, sugar, and baking powder. Make a well in the certain and add egg and oil. Stir mixture together with milk until no lumps remain.
Pour mixture into an 8" square pan that has been sprayed with cooking spray.
Bake for 20 minutes or until tooth pick comes out clean.
Serves 9-12.