Last week I wanted to make pancakes. Discovering that we did not have syrup, I concocted a simple pineapple sauce. I used a Martha Stewart pancakes recipe found
here
subbing a 1/2 c of whole wheat flour for some of the all-purpose.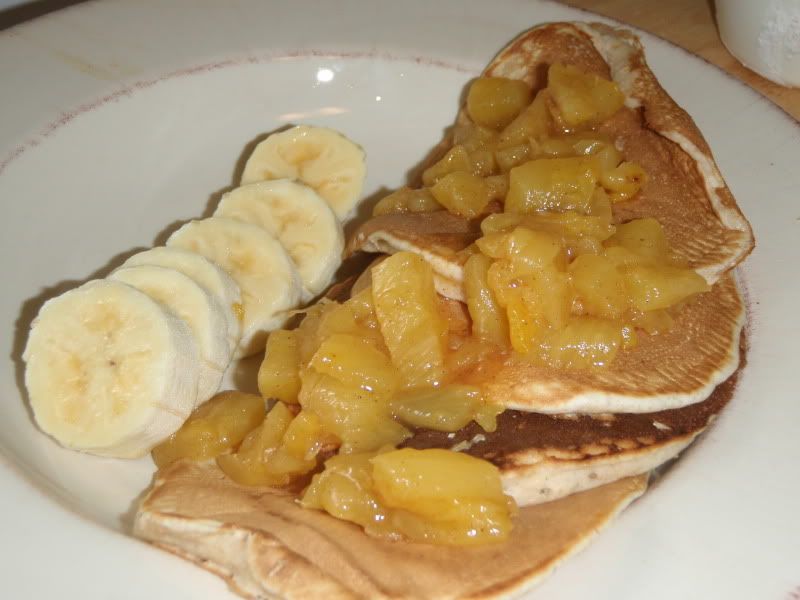 Ingredients
1 c diced pineapples
1/2 - 3/4 c orange juice
1/2 tsp cinnamon or a cinnamon stick
sprinkle of salt and suggar if desired.
Directions
In a small saucepan over medium heat, cook pineapples until softened, about 15 minutes, stirring occasionally to prevent burning. Sprinkle with salt, if desired. Add orange juice and cinnamon. Cook on med low until sauce-like consistency is achieved. Depending upon how ripe your pineapple is, this may take some time. Adjust seasoning, adding sugar if necessary.
Makes 1 c sauce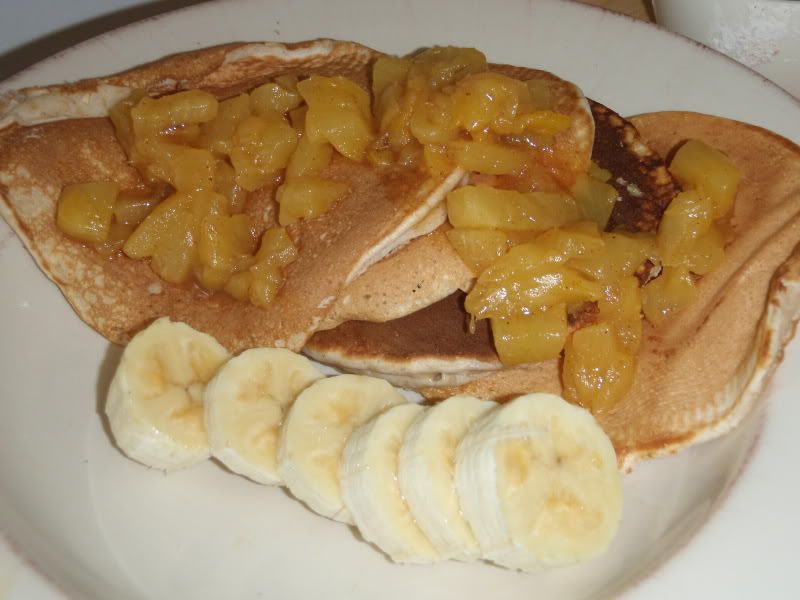 My husband, as set to eat.