WARNING: Lots of pictures.
Happy Tuesday before Thanksgiving! I almost didn't make it, but here's my Thanksgiving Banner, which will likely be gifted away later today. I was inspired by the
Banner Blog Hop hosted by Ruthie
a couple weeks ago and really wanted to make both a Thanksgiving and a Christmas banner. Originally, I was going to make the banner do double duty and have a Christmas greeting on the other side. That idea had to be abandoned once I decided to use eyelets, which are only pretty on one side. I've been working on expanding my selection of fall colors from just browns, oranges, and reds, which is why I chose the peachy/coral shade, along with the burgundy. Hope you like it.
It reads, "Give Thanks"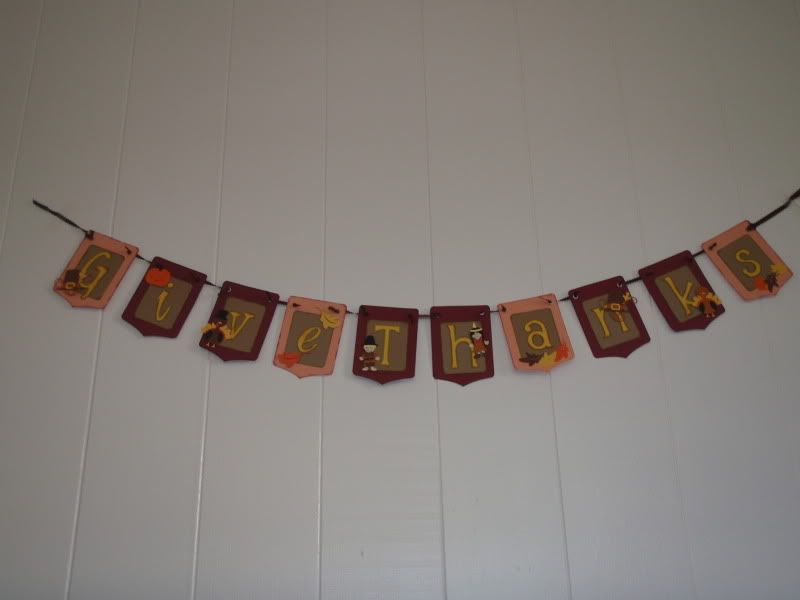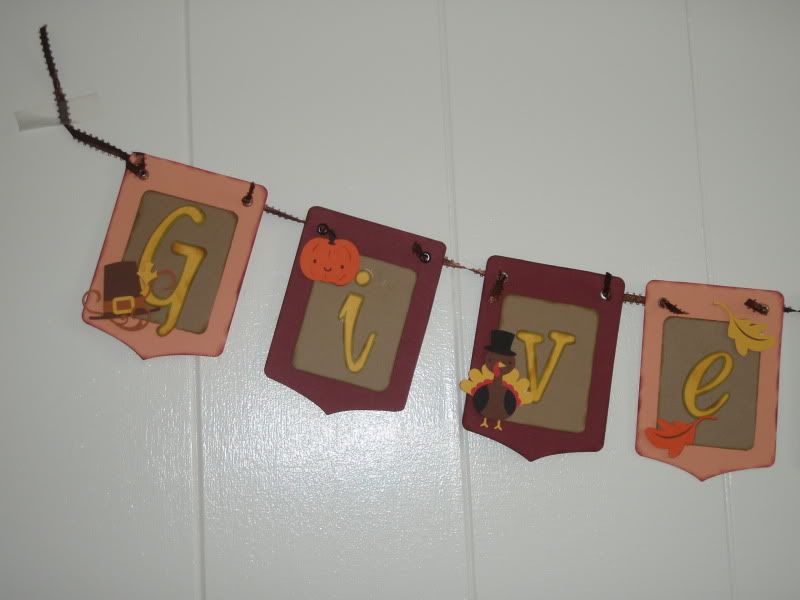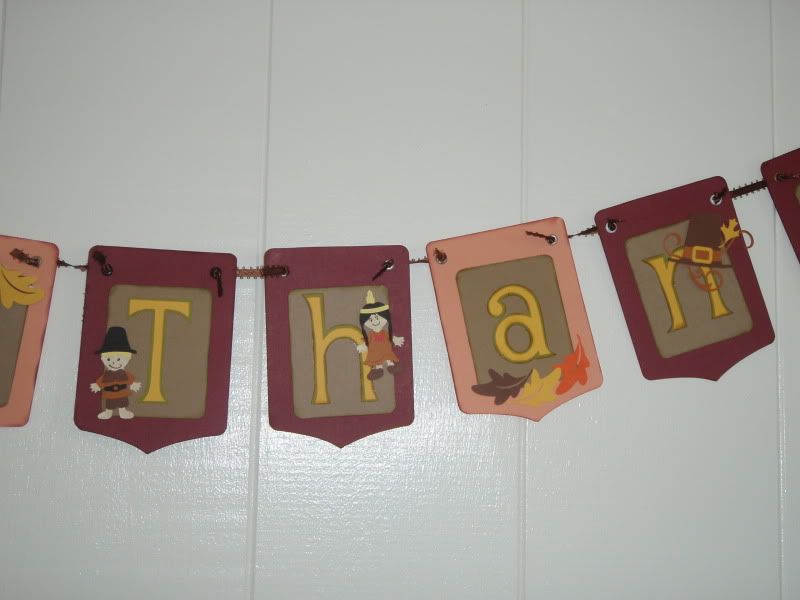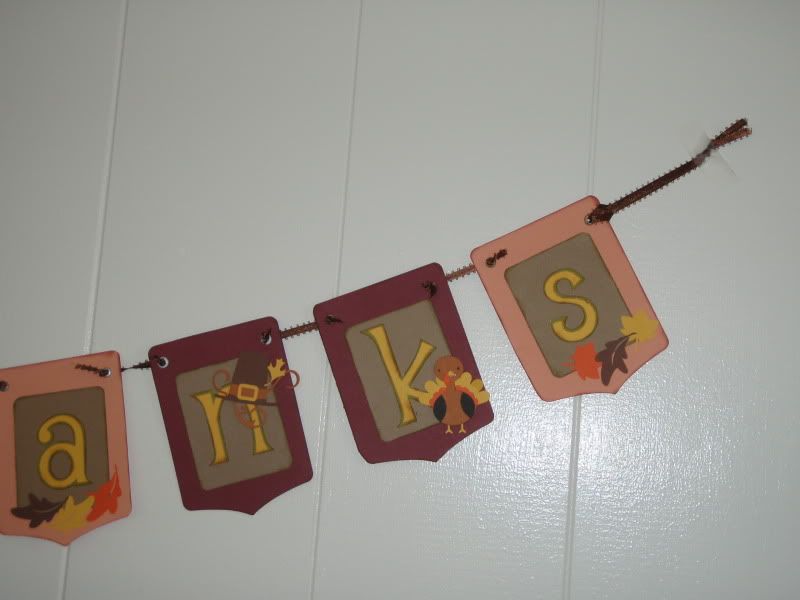 Materials

:
- Paper: Papertrey Ink colored cardstock and Recollections kraft cardstock. Each tile is 5.5" tall.
- Cartridge(s): Create a Critter (turkey, pumpkin, maple leaf), Celebrate with Flourish (hat), Paper Doll Dress Up (pilgrims), Doodlecharms (leaves), B is for Boy (banner) - Most are cut at 2-3".
- Embellishments: large eyelets and ribbon - Michaels or Joann's store brand
- Adhesives: Pink ATG gun, Zig two-way glue pen, Xyron
- Special Tools: Corner Chomper, Crop-A-Dile

Here is a close up of each letter: