Trying to post from my iPhone. I think I finally figured it out. . .
This is the first card I made with my new Cricut Expression 2 some time ago but am just now posting. The trifold card feature of the Just a Note cartridge has made it quite popular on the web. It takes a bit of guesswork especially without being able to use a gypsy since there are fewer layers pre-sized for the card feature, but a good rule of thumb is to measure the actual height once the card base is cut and start there. For example, this card is cut at 5", but the layers are around 3.25" if I remember correctly. This cart was designed with Cosmo Cricket, so it has a unique cutesy-quirky look. I made several of these trifold cards, so check back for more!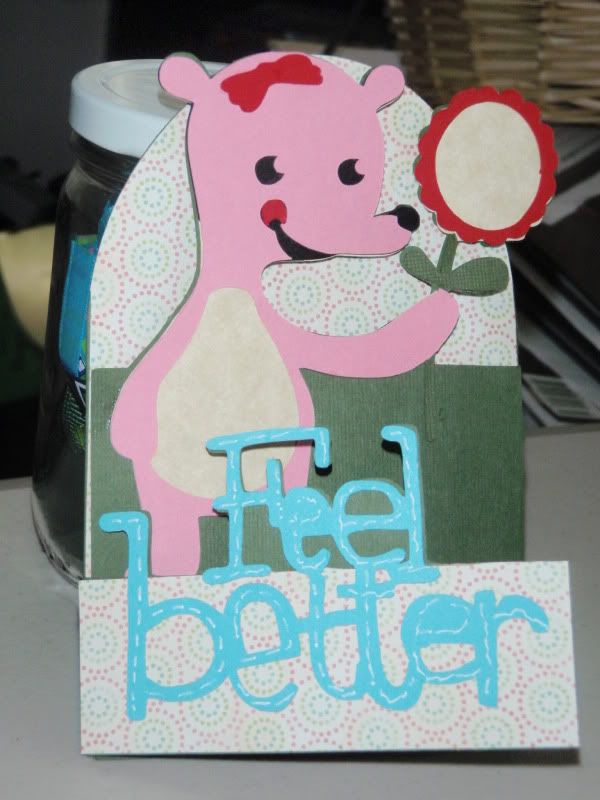 Details
Just a Note cartridge
DCWV Summer Dreams
White gelly roll pen
Misc cardstock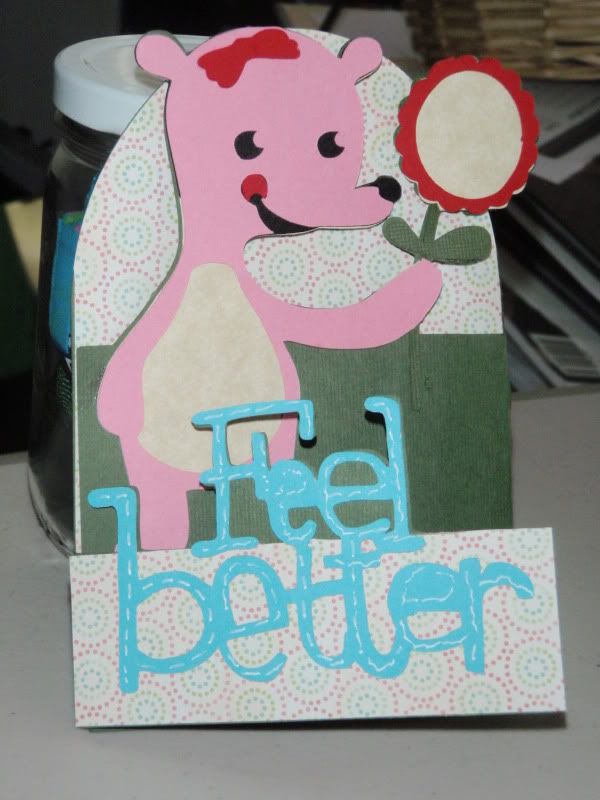 Not bad for my first post from my iPhone, eh?
- Posted using BlogPress from my iPhone