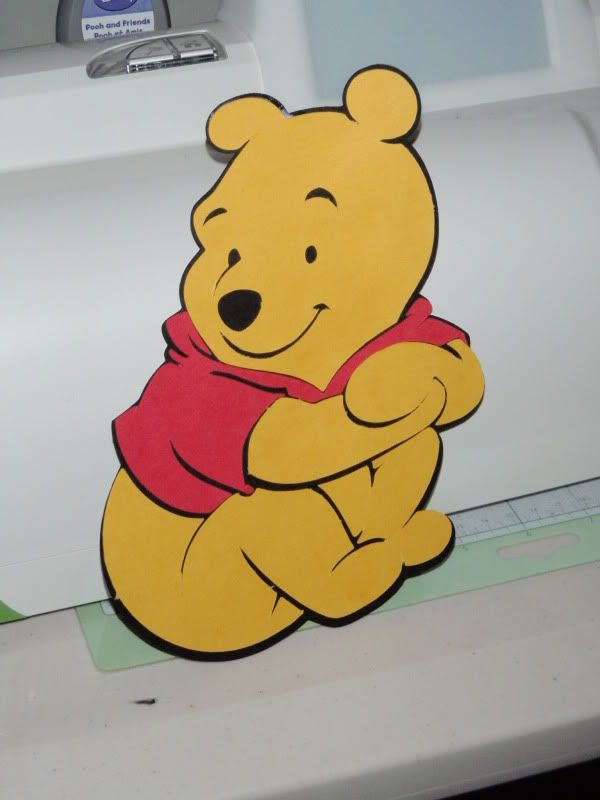 A week or so ago, I finally decided to scrap our pictures from Disneyland taken in April 2010. Naturally, I had to order these two: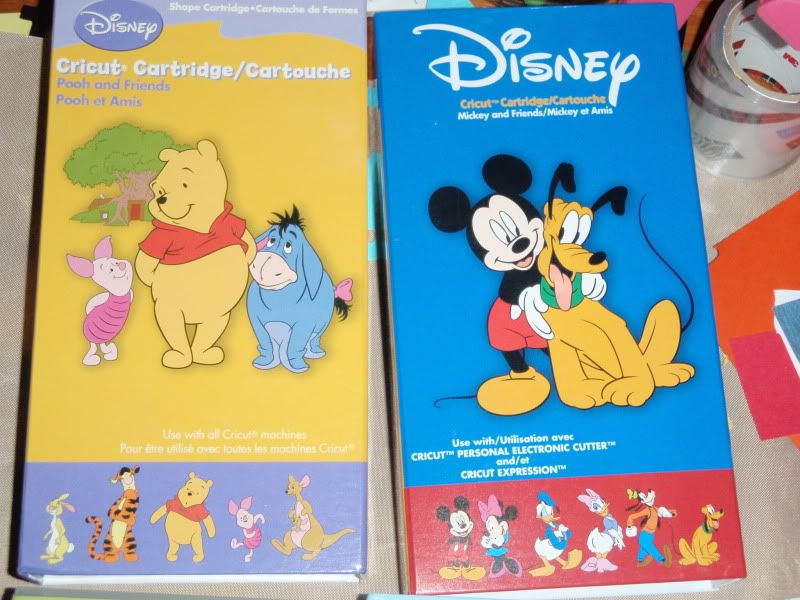 Even though Disney images are notoriously difficult to put together because there are numerous and often tiny pieces, I think my skills are finally up to the challenge. Plus, if the cuts are large enough, as in the case of Winne whom I cut at a whopping 8", I think I'll be okay.
I'm not sure where I'll put Winnie, possibly on the wall in a frame, but for now he's propped up against my new Cricut E2 just watching over my craft table.