This easy chicken recipe appeared in the September 2010 Cooking Light. It's prepared completely using the broiler, although I'm sure the grill would work too. I'm including my method of preparing brown rice although it's not terribly novel, I love it.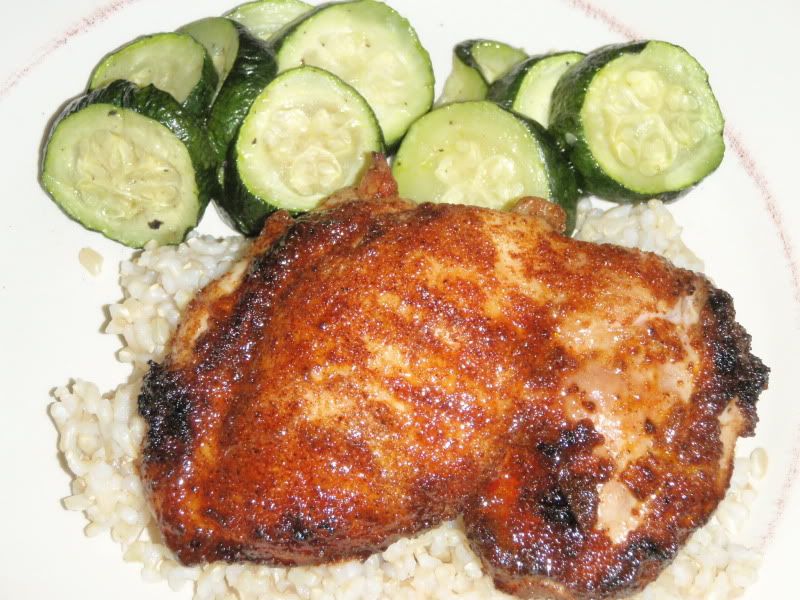 Spicy Honey Chicken

2 tsp garlic powder
2 tsp chili powder
1 tsp salt
1 tsp cumin
1 tsp paprika
1/2 tsp cayenne pepper
8 skinless boneless chicken thighs
6 tbs honey
2 tsp cider vinegar
Preheat broiler.
Whisk together dry spices. Coat chicken thoroughly with spice mixtures.
Broil for 5 minutes on each side.
Whisk together honey and vinegar.
Brush chicken with honey mixture and broil for an additional minute on each side, or until chicken is through.
Allow chicken to rest for at least 5 minutes before serving with brown rice.
Brown Rice
1.5 - 2 c chicken broth + water to make 2 c liquid total
1 c brown rice (look for brown rice with a decent fiber content)
Dash of salt if desired
In a medium saucepan, combine liquid and rice and bring to a boil. Cover and reduce heat to low. Cook for 35-45 min or until rice is tender.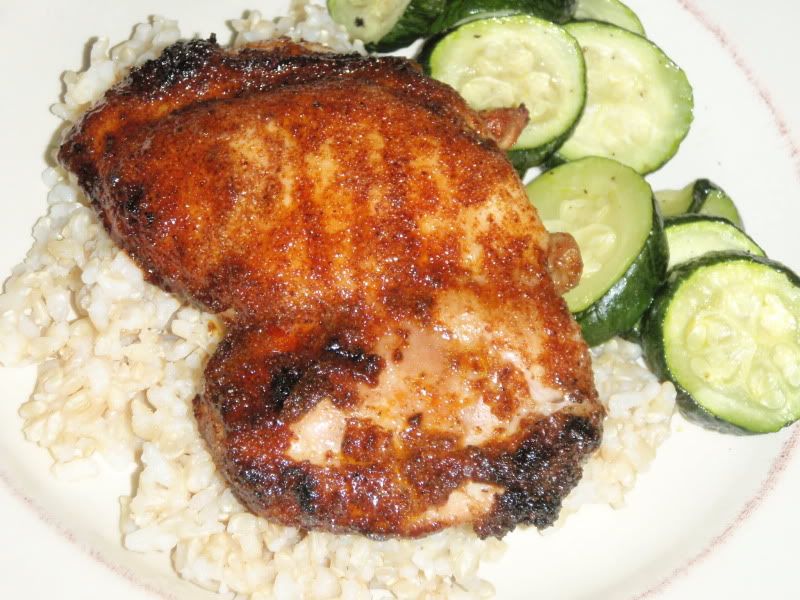 4 servings