This recipe is adapted from one found in this month's Olive. I made it for a 4th of July bbq and it was a big hit. This one requires you to bust out your electronic scale and do a lot of weighing, but again worth it. I actually like measuring things because it encourages me to do mis en place and then just whip up the dish in minutes. This cake a spongy and best served with a dollop of whipped cream, greek yogurt, and/or an orange liqueur such as Cointreau or Grand Marnier. (Thanks to my father-in-law for the liqueur idea).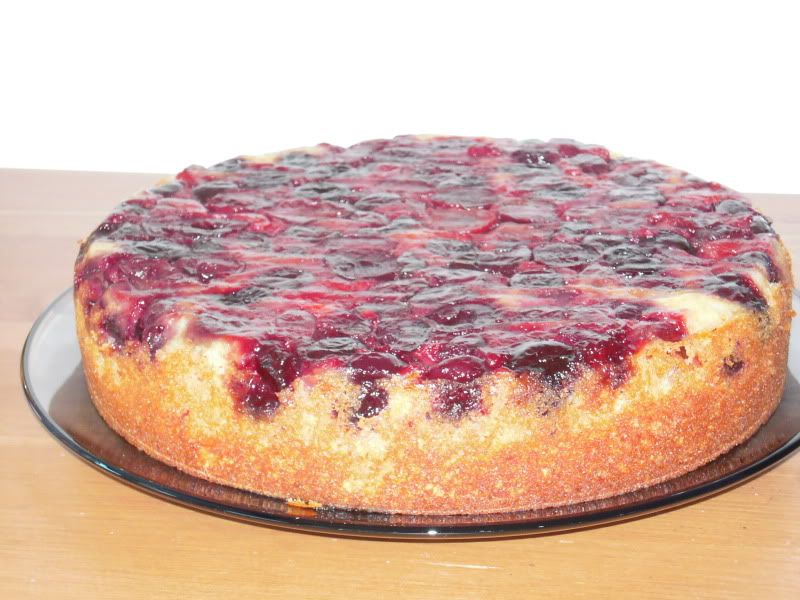 Ingredients
200 g softened butter (this is about a tablespoon or two less than 1 cup)
3-4 Tbs apricot preserves (stir rapidly first to make spreadable)
500 g pitted sweet cherries (I halved mine)
200 g granulated sugar (or caster superfine)
Zest of large orange (4-5 tsp)
100 g ground almonds (used my food processor)
150 g self-raising flour
1/2 tsp salt
1 tsp vanilla
100 g Greek yogurt
2 eggs + 4 egg whites (or 4 eggs)
Directions
1. Preheat oven to 320 degrees. Spray 10" springform pan with cooking spray and cover bottom with parchment paper, cut to fit.
2. Pre-measure all your ingredients into separate bowls. This will help you make sure every ingredient is added.
3. Spread cherries in an even layer in bottom of pan.
4. In your stand mixer, beat all ingredients together until thoroughly combined. (Mix butter and sugar together first, then add rest of ingredients, turn a couple of times with a spatula to moisten flour, then use mixer on medium high to thoroughly combine. Be very careful not to overbeat).
5. Bake for about 60 minutes or until a skewer comes out clean.
6. All to cool in pan for 30 minutes. Flip onto a cake.
7. Serve warm or at room temp with a accompaniment of your choice (e.g. greek yogurt, whipped cream, Grand Marnier)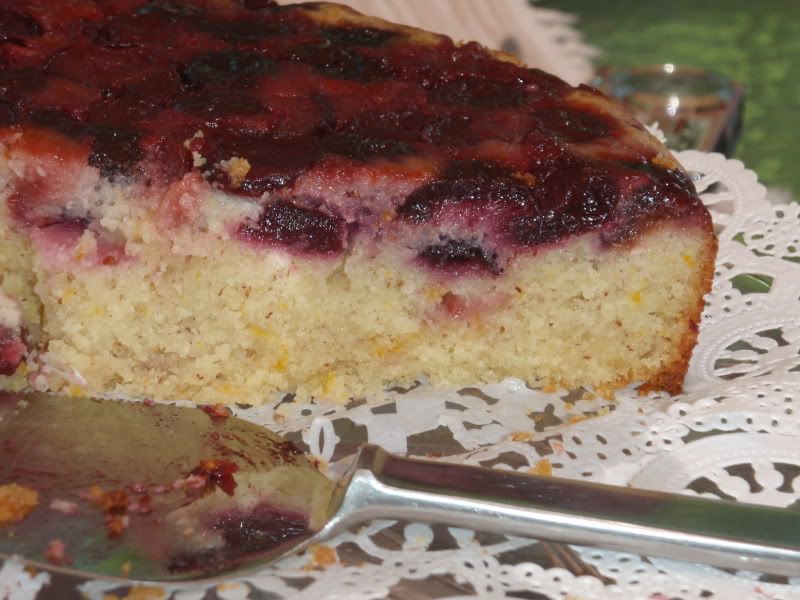 Serves 8