Most of my cooking this summer has been exclusively from my stand-by recipes collection. This one is as well, however I added in some oatmeal, which makes it a bit new. Be careful not to overbake these cookies as they will get hard. If that happens, I recommend a tall glass of milk as they are still very tasty.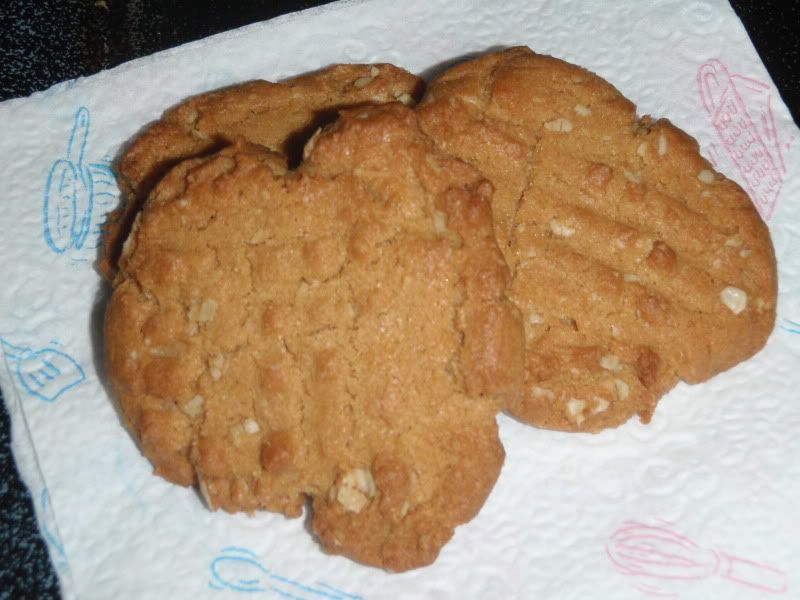 1/2 c granulated sugar
1/2 c dark brown sugar
1/2 c peanut butter (creamy)
1/2 butter, softened
1 egg
3/4 c all purpose flour
1/2 c whole wheat flour
1/3 c oatmeal (quick cooking)
1/2 tsp salt
3/4 tsp baking soda
1/2 tsp baking powder
1. Cream sugars and butter together until light and fluffy. Add in egg and peanut butter. Beat until smooth.
2. Sift together flours, baking powder, baking soda, salt. Add to butter mixture, being careful not to overmix.
3. Gently stir in oatmeal.
4. Chill dough in refrigerator for 1 hour.
5. Preheat oven to 375 degrees.
6. Place tablespoons of dough at least 2 inches apart on a cookie sheet covered in parchment paper. Use the back of a fork to make hash marks, if desired.
7. Bake for 8-10 minutes until golden brown.
Makes 2.5 dozen.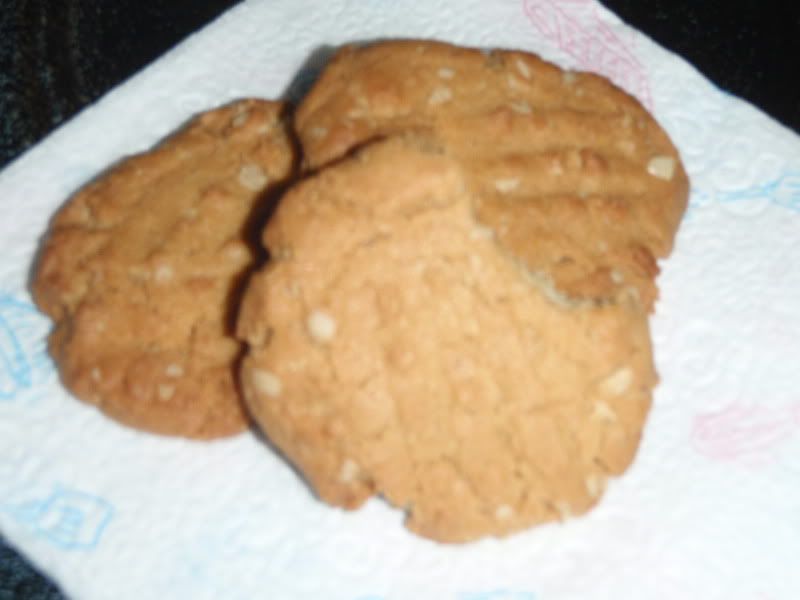 I couldn't resist a bite.