I haven't made any new scarves this year for myself since I've been busy with other things. However, it's been unusually cold this winter and last year's scarves have getting lost of wear which has resulted in some stretching. This whipped up super quickly. I got the idea to make a cowl from our trip to the north woods of Wisconsin where someone brought along a few fleece ones. I like that it covers my nose, if needed.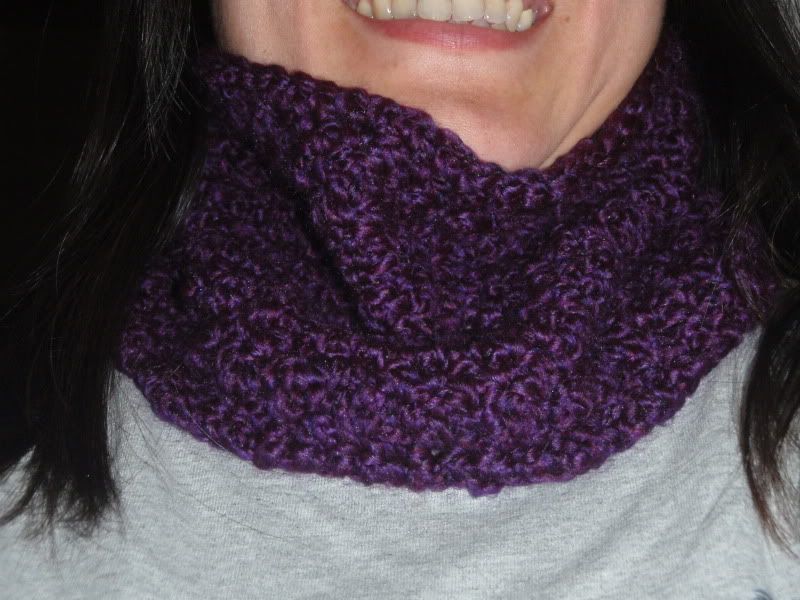 The pattern is a combination of a few I found online and basically goes like this:
Using an I hook and Lionbrand Homespun yarn, chain 60. This should fit over your head, but not be too loose.
Row 1: Ch 1, turn, *sc, dc*, repeat from * around. Sl st to first ch.
Row 2: Ch 1, turn *dc in each sc, sc in each dc, repeat from * around. Sl st to first ch.
Repeat Row 1 and 2 until cowl is desired height. Sc around.