Adapted from Southern Living's Slow-Cooker Cookbook. This recipe was super easy and was cooking in the slowcooker in about 5 minutes as there's no boiling of pasta required. I thought it was a little spicy, so have written this with less cayenne than I actually used but you could omit it entirely. I also used whole wheat pasta but would use a lighter pasta next time. The recipe recommends a 3 qt slowcooker, which is smaller than I have. Thus, as you can see from the pictures, it burned a bit around the edges.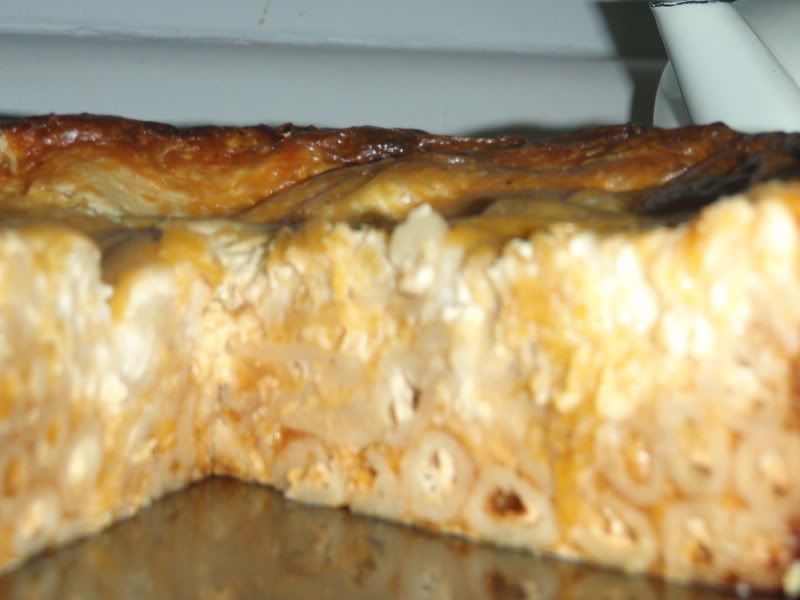 16 oz shredded cheese (I used cheddar and parmesan)
2 eggs
12 oz evaporated low-fat or skim milk
1.5 c skim milk
1/2 tsp salt
3/4 tsp dry mustard
pinch of cayenne (less than 1/4 tsp)
1/2 tsp pepper
8 oz small uncooked pasta
Combine all ingredients except pasta and cheese. Pour mixture over pasta and cheese in bottom of slow cooker. Cook on low for 4 hours.
Serves 6-8.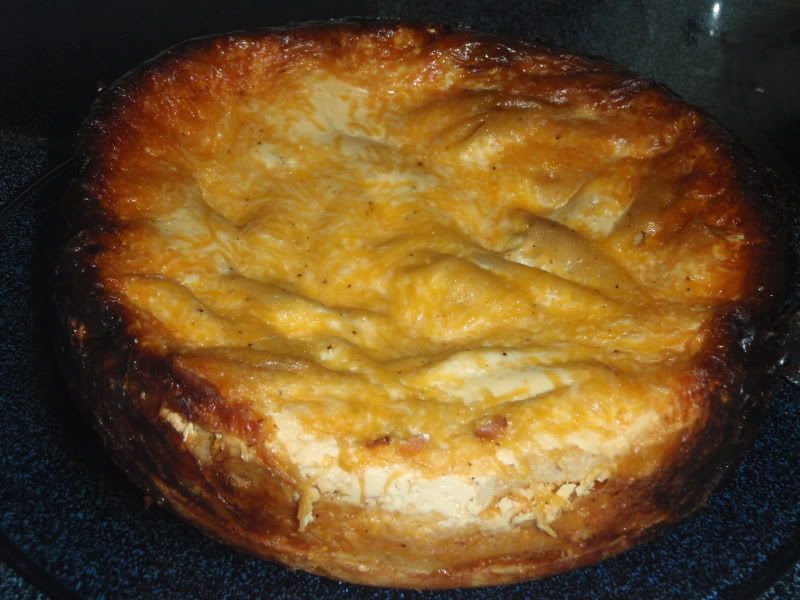 It set up like a cake!