This recipe is a combination of an Alton Brown recipe available on the Food Network's website and and handful of others that I read while searching for a quick and easy recipe. The most notable thing about the original recipe was that the cooking time was way off (said 15-20, but my biscuits would have been charcoal by then and I use an oven thermometer to check my oven's purported temp).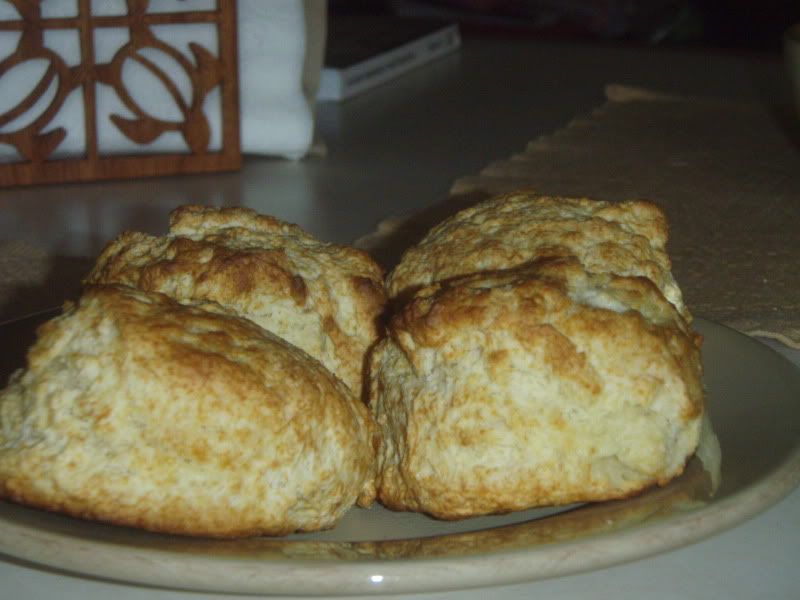 2 c all purpose flour
3 tsp baking powder
1/2 tsp baking soda
1/4 tsp salt
4 tbs butter, cut into small pieces
1 c butter milk
Preheat oven to 450.
Mix dry ingredients together using a whisk or food processor/stand mixer.
Add in butter using a pastry cutter or quick pulses of the machine until mixture has the texture of crumbs or sand.
Add in buttermilk and throughly combined.
Turn mixture out onto floured surface. Roll until about 1/2-3/4" thick. Cut using floured 2" biscuit cutter or other round shape.
Bake for 12-15 minutes until golden brown. (Mine rose to at least an inch and a half in height.)
Makes 10-12.