My auntie prepared this recipe which appeared in Barefoot Contessa Back to Basics, 2008. I don't think she made any changes, but said it was a little too oniony from the chives.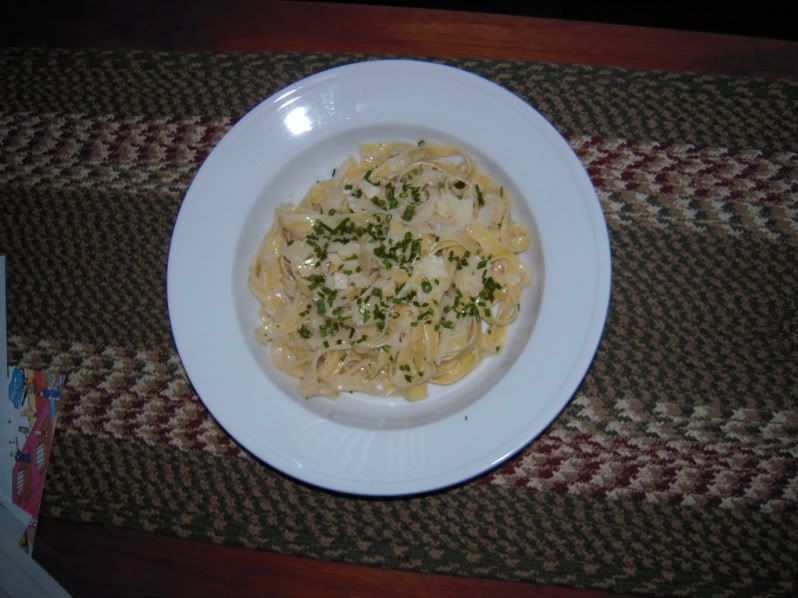 1/2 c cream
3 oz truffle butter (white, from Whole Foods)
1 package tagliarelle (8oz)
3 tbs fresh chives, chopped
paremesan cheese, shaves
kosher salt and pepper
Cook the pasta in salted water according to the directions.
On medium heat the cream until it comes to a simmer. Reduce the heat to low and melt truffle butter with 1 tsp salt and 1/2 tsp pepper.
Toss the pasta with the sauce and garnish with chives and parmesan.