This recipe was adapted from Ellie Krieger's "The Food You Crave." I used nearly 2 tsp less curry powder than the recipe called for and added more honey and milk, but it was still a little too strong. If I try this again, I might start with 1.5 tsp curry powder and add more if necessary.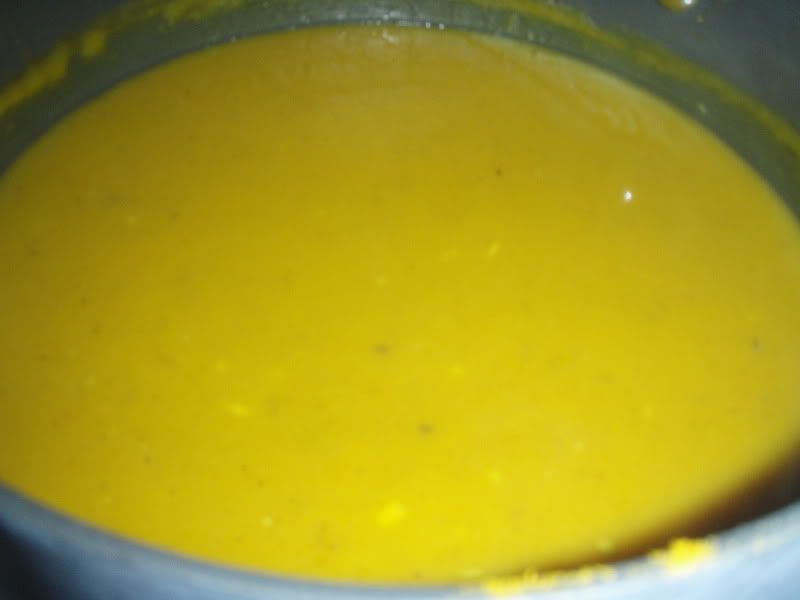 2.5 lb butternut squash, sliced in half
1 med onion, chopped
4 c garlic, minced
6 c chicken stock or broth
1 TBS curry powder
1/2 tsp salt
3 TBS honey
1/2 c evaporated milk
Roast squash cut-side down on a cookie sheet at 375 degrees for 45 min or more until tender. Allow to cool and scoop out of skin.
Saute onions in olive oil for about 5 minutes or until softened. Add garlic and cook for 1 minute. Season with salt.
Add squash, chicken stock, and curry powder. Bring to a boil, then reduce to a simmer for 15 minutes.
Puree mixture using an immersion blender. Add honey and milk. Adjust seasoning as desired.
Serves 6.