My Cricut Create die-cutting machine arrived yesterday--much appreciation to the Amazon vendor
Craft-E-Corner
for getting it to me with free shipping in a day! (The product shipped from Wisconsin and I'm in Illinois. They made no representations as to speedy shipping, so I may have just been lucky.). Of course I stayed up much of the night trying it out. Thank goodness it came with a cartridge as Joann hasn't even shipped my order yet. Oh well, patience is a virtue, right?
Without further ado, here it is: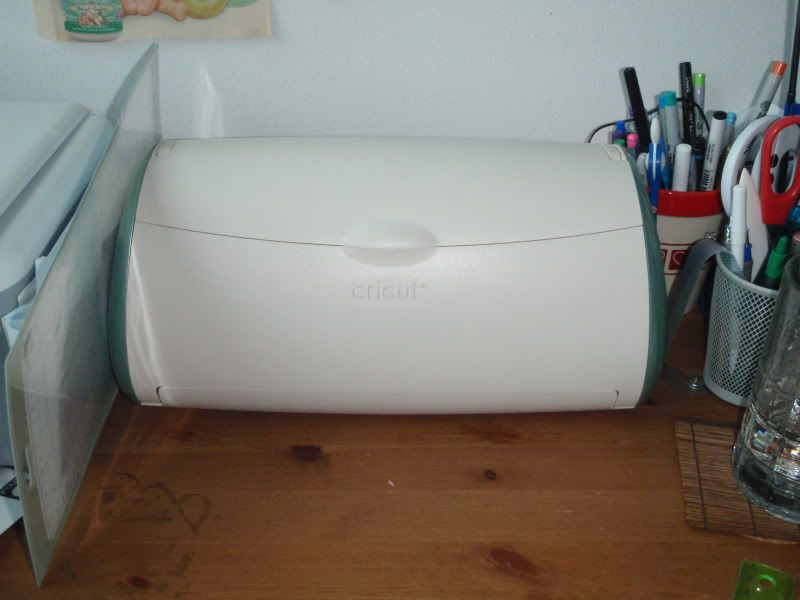 Nice and compact on my desk.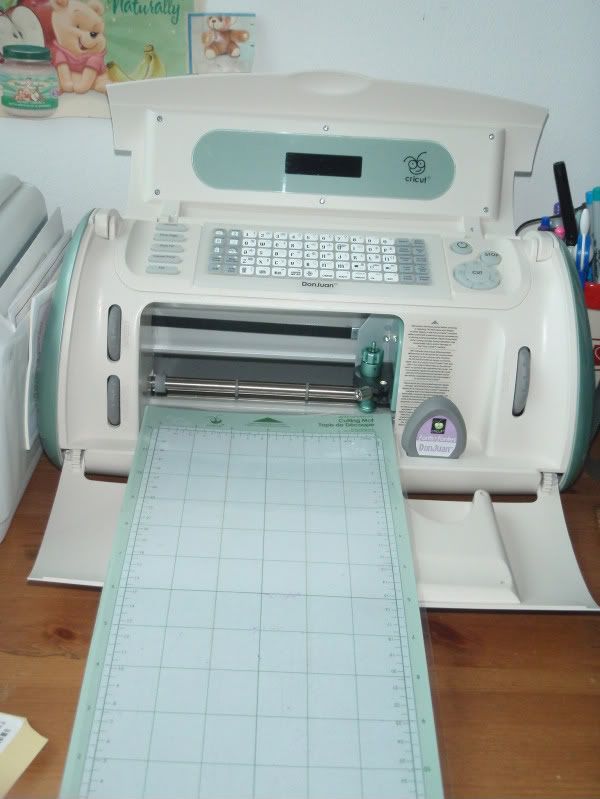 Gently lifting the lid pops it open. The device also has a handle for travel that hides nicely in back. (Ignore the pooh in the upper lefthand corner. Yes, it is an ad for baby food, but was too cute not to cut out.)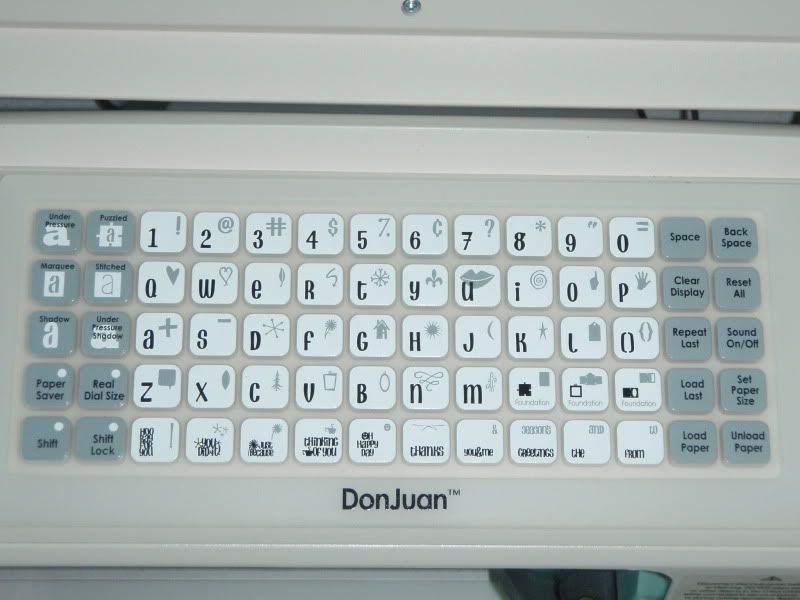 Closeup of the cartridge that came with it. There are so many different shapes to be cut using a combination of gray buttons (much more than the 100 shown on the keypad). Despite the hours I've spent with it, I certainly have much more to discover.
Love it, love it! Thank you so much Maryann! The card I'm sending you will appear in tomorrow's post.