I'm sick and wanted a soup that had green veggies in it. This Rachel Ray Recipe was my inspiration, but I made a number of modifications.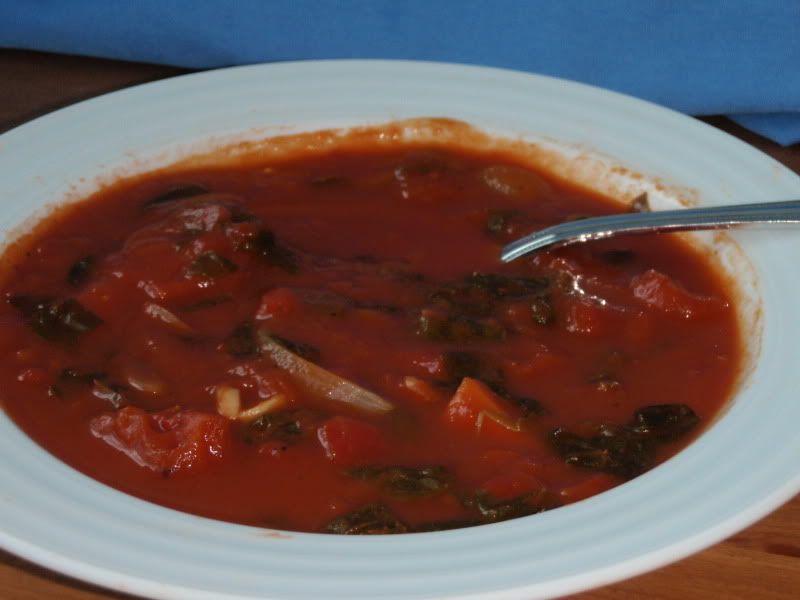 28 oz diced tomatoes, drained
28 oz tomato puree
2.5 c chicken broth
1 large onion, sliced
2 med carrots, diced
3 cloves of garlic, minced
10 oz fresh spinach (I used baby)
salt, pepper, olive oil
2 tsp sugar, if necessary
In a dutch oven over medium heat, saute onions and carrots in olive oil. Continue cooking while stirring often, over med-low until they have caramelized. This should take upwards of 20 minutes. (I got impatient so had to add sugar at the end).
Raise heat and add garlic. Cook for 1 minute.
Stir in tomatoes, tomato puree, and broth. Sprinkle with salt and pepper.
Bring to a near boil and wilt in spinach. Depending upon the size of your pot, this may take some time.
Reduce heat to low and simmer for 20 minutes. Adjust seasoning to taste. (This is where you add the sugar, if necessary).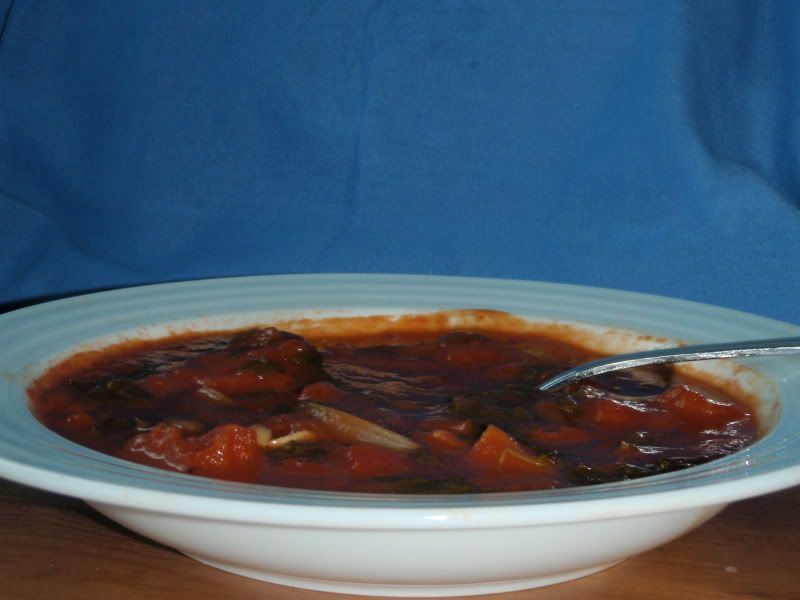 Serves 6 (about 1 c servings)