As you know
, my Cricut was ordered on the same day that I ordered the Create a Critter and the From My Kitchen cartridges from Jo-Ann's. Well, my Cricut arrived two days after it was ordered and and 11 days later, I'm still waiting on the cartridges. (I do have a tracking number and FedEx has promised them by tomorrow at 3pm. We'll see.) In the meantime, I've been playing with these two cartridges:
Disney Happily Ever After
- lots of neat extras such as windows that will make great decorative frames, flowers, a bucket, broom, scissors, pine tree, watering can, shovel, bird, squirrel, and more. The characters are a little intricate, but I'll work on it.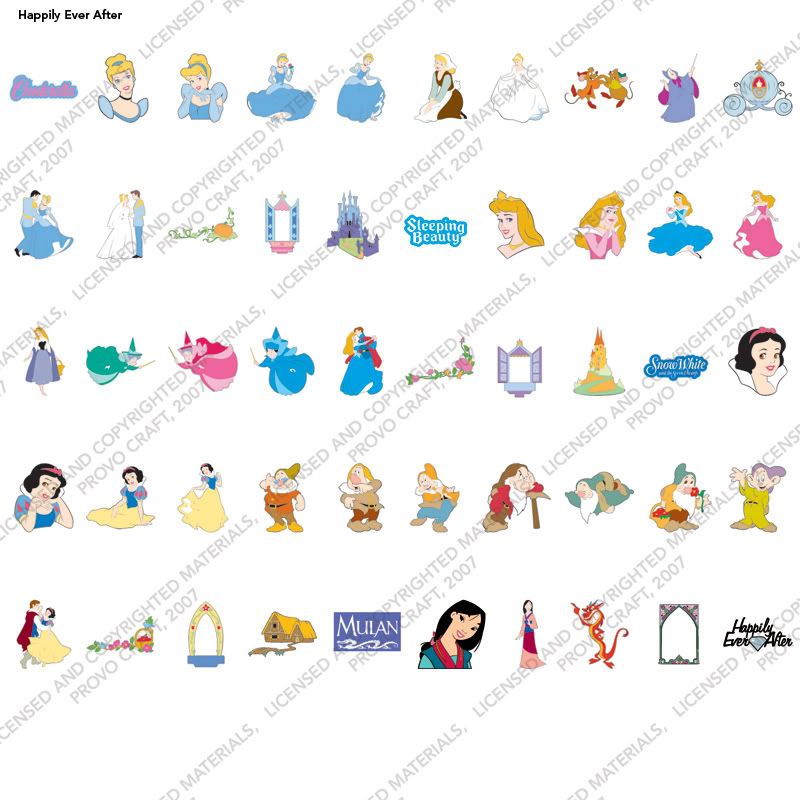 Pooh Font Cartridge
-This is a great all-purpose font, similar to the Comic MS font that you're probably familiar with in Word. There are both upper and lower case letters and you can make characters that look like wood or even print the letters on honey pots. Also included are 12 baby Pooh characters! Love it.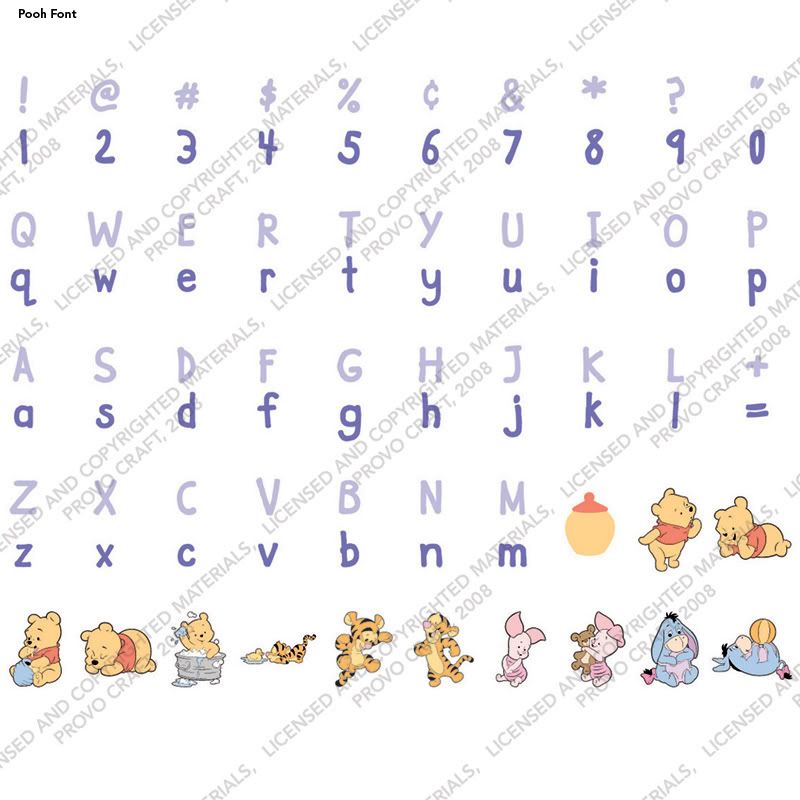 I've already made several cards using these cartridges. I will try to get better about labeling by cartridge name. Can't wait till the other two come tomorrow. If there were only more hours in the day! Stay tuned....