Laura from Following the Paper Trail
got me (and her many other viewers) hooked on Martha Stewart punches. For me, I'm hooked specifically on edge punches, which you use to make decorate borders and strips for cards and scrapbook pages. I can cute some of these images using my Cricut, but often the more intricate images won't cut cleanly unless I constantly have a new blade. Plus, with most of my cartridges, I'd have to use my Gypsy to get a border look that will fit my cards.
Yeah, I'm making excuses to justify my addiction. Here's a shot of the ones I got for my birthday.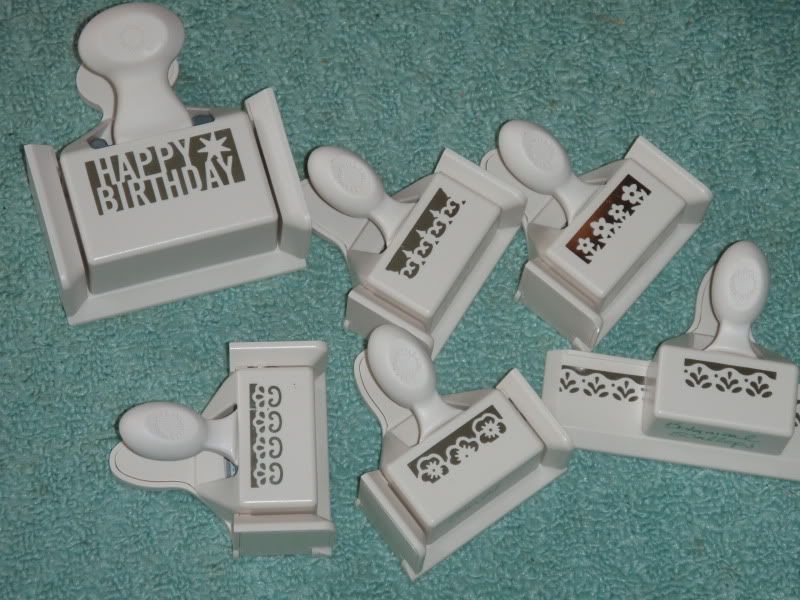 The list:
(Pictures to come later)
Arch Lattice
Botanical Scallops
Doily Lace
Drippy Goo
Flower Patch
Garden Gate
Happy Birthday
Holidays - Spiderweb
Iron Gate
Pansy
Scallop Dots
Scroll Lace
Swirling Lace
Train
This is my latest trick. It's similar to a paint chip collection and it's a good way to use up scraps. Each strip is about 5.5", just the width of an A2 card.