Just like my
Cricut
, which got me into obsessive paper crafting (rather than just once a year cards),
the Greeting Farm
got me into stamping. I am still far from an expert colorer and have dozens of stamps that have never graced the face of a project, but I love collecting them! Be sure to check out my
wishlist
, before you go.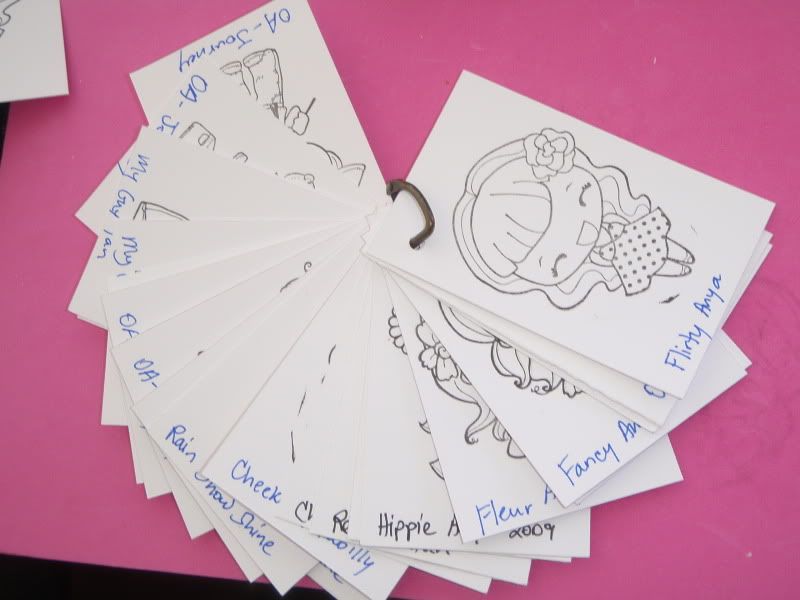 Here's the list of my collection so far, colored pictures to come:
Anya and Ian
Fancy Anya -
finally bought last week!
Flapper Anya
Fleur Anya
Flirty Anya
Hippie Anya
Oh Boy! Ian
Rain Snow Shine (teenage Anya) -
just got this yesterday!
Rockstar Anya
My Guy Ian (teenage Ian) -
just got this yesterday!
Rescue Ian
Rockstar Anya
Cheeky Cherry
Cheeky Rockabilly
Cheeky Mate
Oliver and Amelia Collections
OA Journey
OA - Just for You
Others
Savannah
Wish List
Cheeky Chat
Cheeky Cherry Pie
Cheeky Glamour
(a Marilyn Monroe kind of gal)
Surfer Anya