These gooey bars are the perfect little sweet treat and whip up super quick. You could also turn this recipe into strawberry bars, apricot bars, etc., just by changing what sort of preserves you use. I slightly modified a recipe found on the awesome blog
Sage Trifle
, basically to add more preserves. I took them to work where they disappeared well before lunch time. Yay for happy snackers! (Sorry for the poor pictures. It seems that I need to bring my sun lamp into the kitchen when photographing at night. :)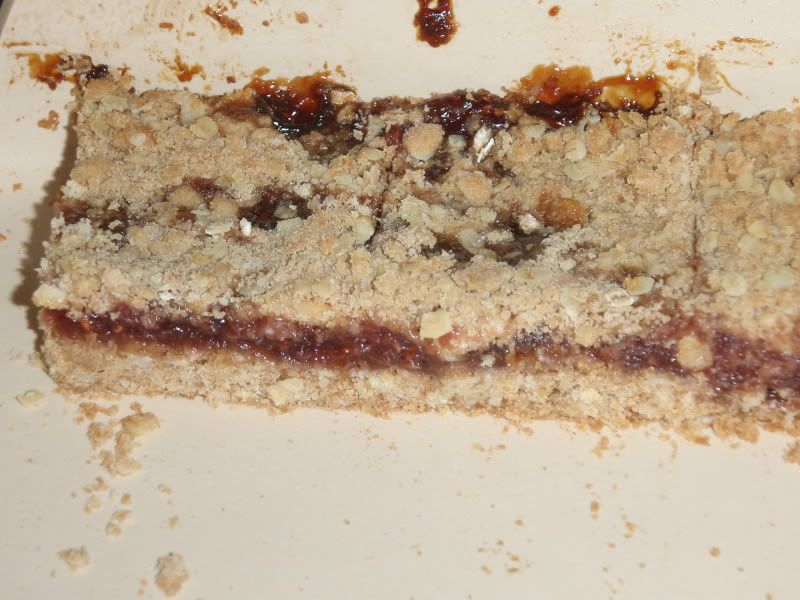 Ingredients
1/2 cup brown sugar
1/2 cup whole wheat flour
1/2 cup all purpose flour
1/4 tsp. baking soda
1/4 tsp salt
1 cup rolled oats
1/2 cup butter, softened
12 oz raspberry preserves
Directions
Preheat oven to 350 degrees. Prepare an 8-inch square baking pan by spritzing with cooking spray.
Combine brown sugar, flours, baking soda, salt, and rolled oats. Stir in softened butter until you have a crumbly mixture. Press 1.5 - 2 cups of the mixture into the bottom of the prepared pan. Spread the preserves in an even layer. Sprinkle the remaining crumb mixture over the top, and lightly press until even.
Bake for 35 - 40 minutes, or until lightly browned and bubbly. Allow to cool before cutting into bars.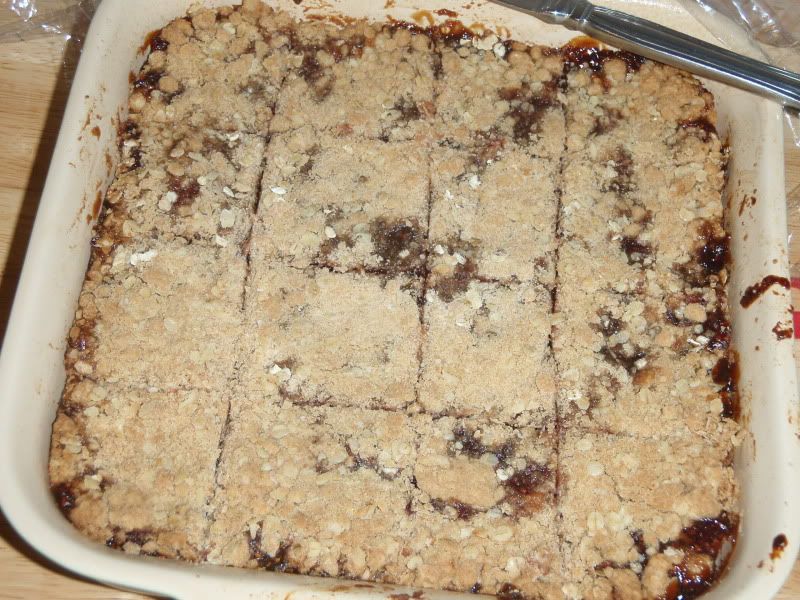 Makes 16 squares