At the moment, I have 7 sets of Robyn's (aka My Pink Stamper) stamps. Originally designed to coordinate with Cricut images, most of the says are clever little puns ("punny") and tend to be more fun than stock greetings like "Happy Birthday" and "Have a Great Day," although she has those too. Like all the other folks on the internet, she advertises them as "high quality photo-polymer." I must admit that they are thicker than many of my old Hero Art stamps and definitely more so than generic acrylic stamps that I have. Still, for me, the big selling point is the cleverness of the compilations. You can check out all her stamps on her
products page here
. I have bought or received most of the sets in my collection from
Custom Crops
, however a couple have come from
Hallmark Scrapbook
and
Crafts to Favor
. I recently discovered that they are also available on Amazon from
CrafteCorner's Amazon store
, which is awesome because I could use my Amazon gift certificates.
As of now, I have:
Fruit and Veggie Puns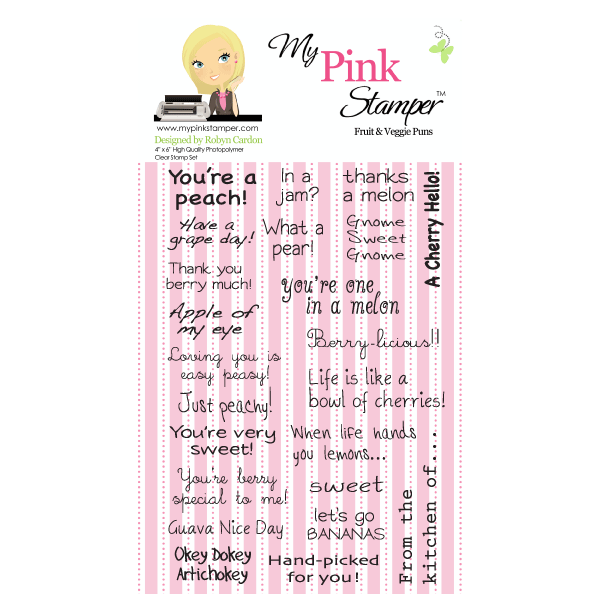 Punny-licious
- She released this stamp set with the Create a Critter cartridge and it was a HUGE hit that was widely imitated around the net. It is possible that she copied the idea first, possibly from Provocraft who includes numerous puns in their word art. Nonetheless, this stamp set is awesome and its popularity spawned a bunch of others around the 'net.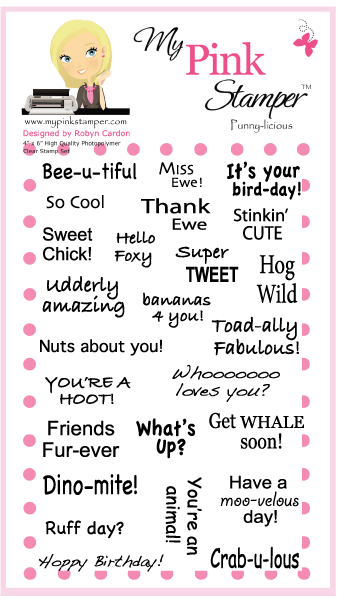 More Punny-licious
- Following the success of Punny-licious, this was her next set of funny phrases that go great with multiple cartridges.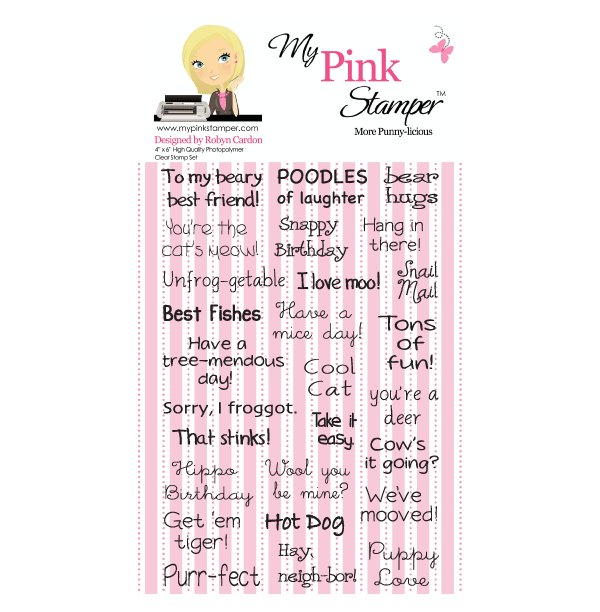 Even More Punny-licious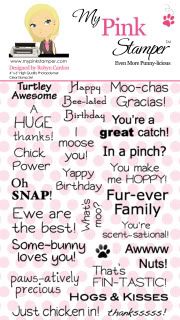 Spooky Puns
-I made more Halloween cards than ever last year with this set.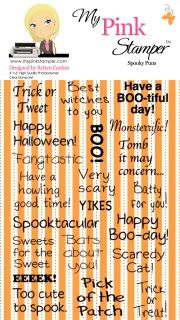 Winter Punnies
- This is a great Winter set, not really Christmas-y at all.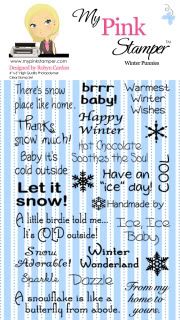 Happiest Moments
- Great all-occasion set.
In the mail, ordered from
Craftecorner via Amazon
, are:
Sweetest Cupcakes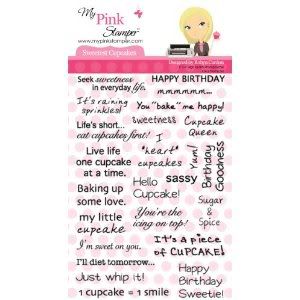 Fabulous Phrases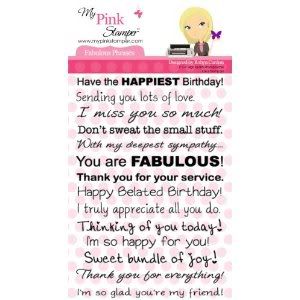 Sweet Baby
Buggy Punnies