Adapted from a recipe found in Gourmet, June 2009.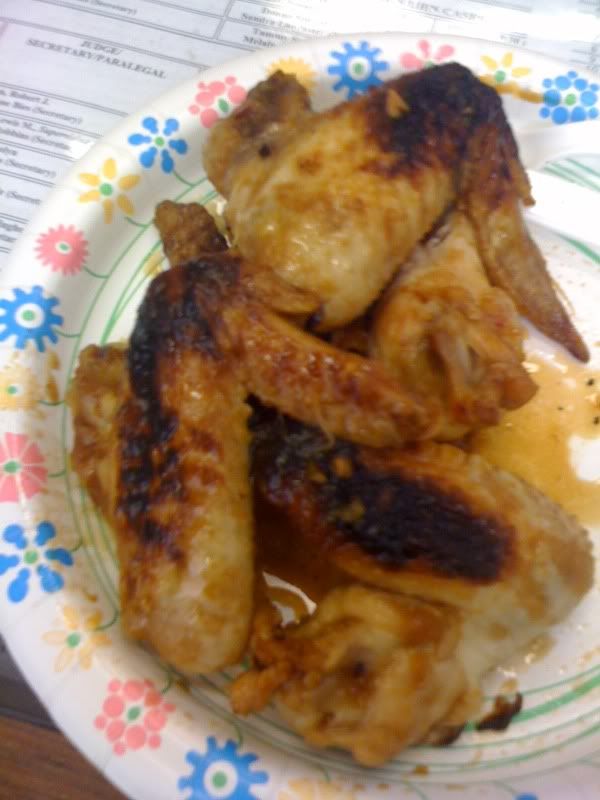 2/3 c apricot or peach preserves
1/3 c soy sauce
3 cloves garlic, minced or pressed
1/2 tsp ginger, fresh minced [or powder]
[1/2 tsp dried mustard was substituted in place of ginger]
1/4 tsp crushed red pepper flakes
3-4 lbs chicken, wings are fun
Combine all ingredients except chicken with a whisk. Line the bottom of a sheet pan with foil. Season chicken with salt and pepper and place on pan. Brush with 1/2 of sauce. Broil 5 minutes or until slight charring, flip and coat with more sauce.
Broil for an additional 5-10 minutes, flipping once more if desired. NOTE: If you reach the desired charring, switch chicken to a 425 degree oven and continue baking until done.
Total cooking time for wings is about 25 minutes. For large pieces, cooking will be longer. Use a meat thermometer for safest results.