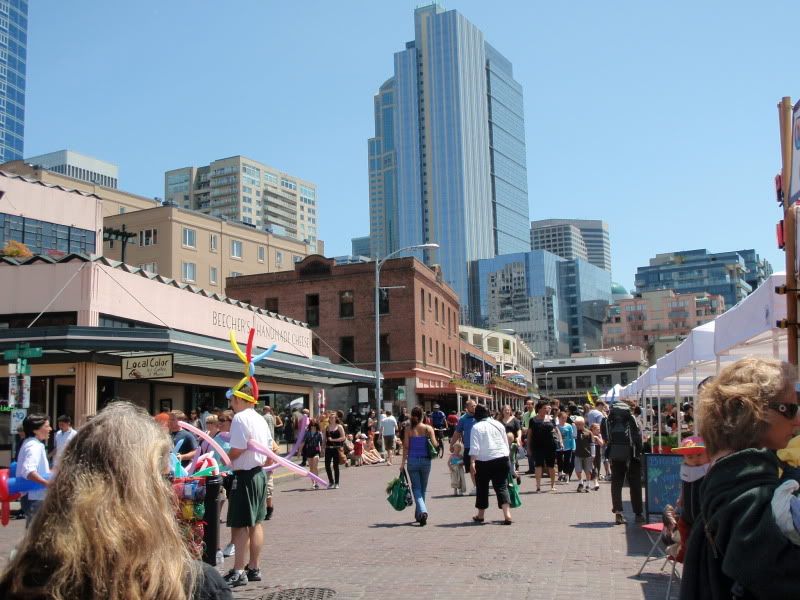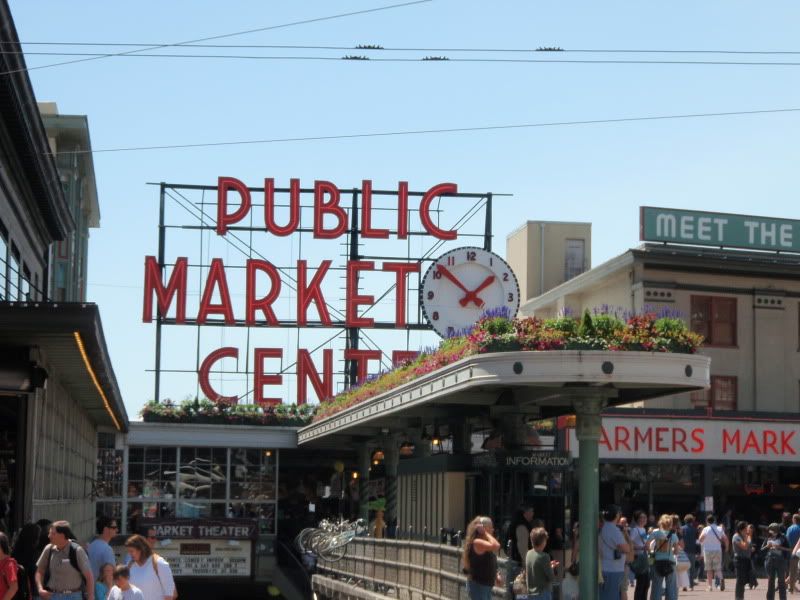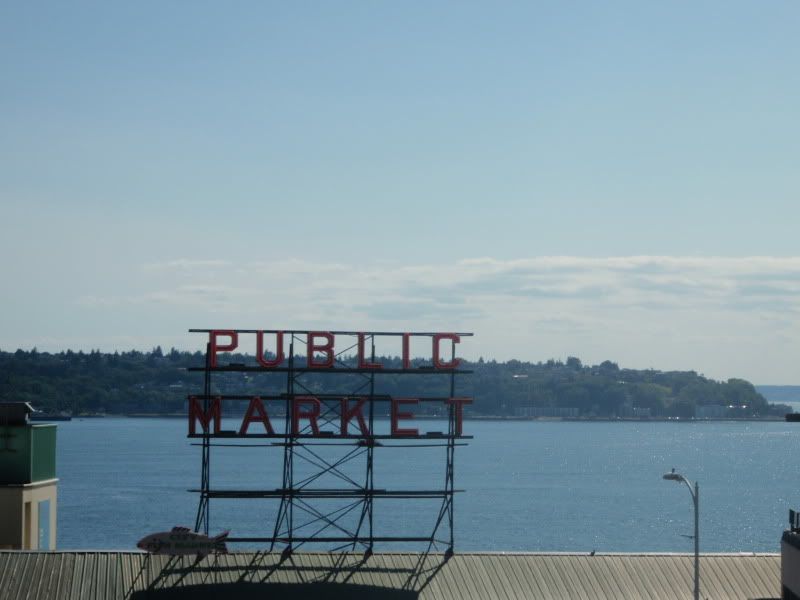 Pike's Place Market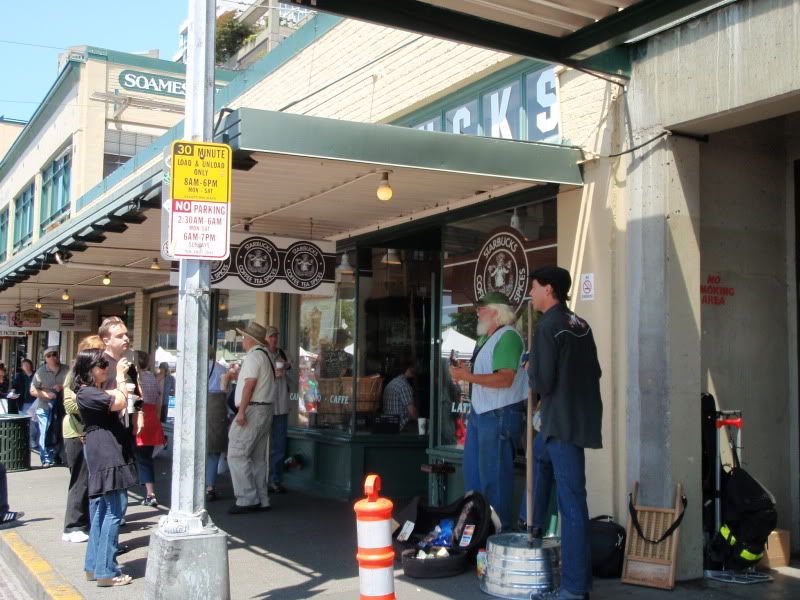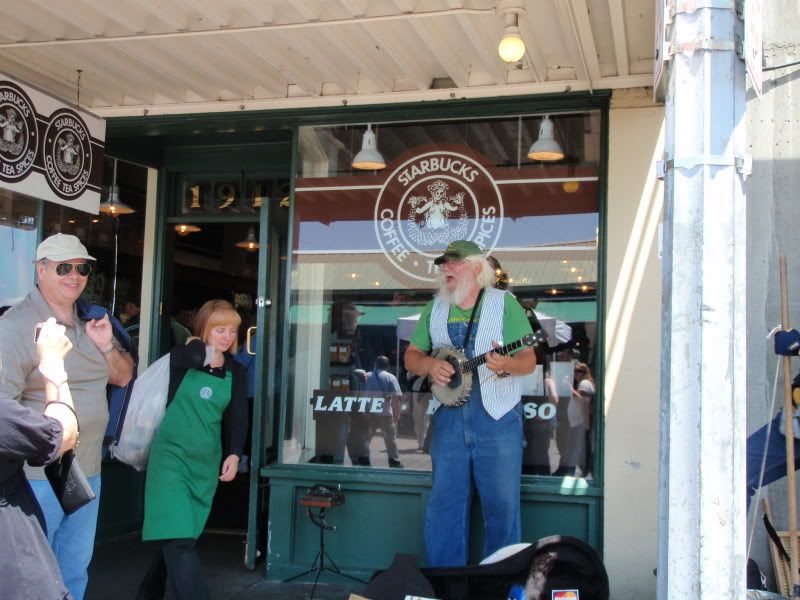 Home of the Original Starbucks, which came complete with banjo today.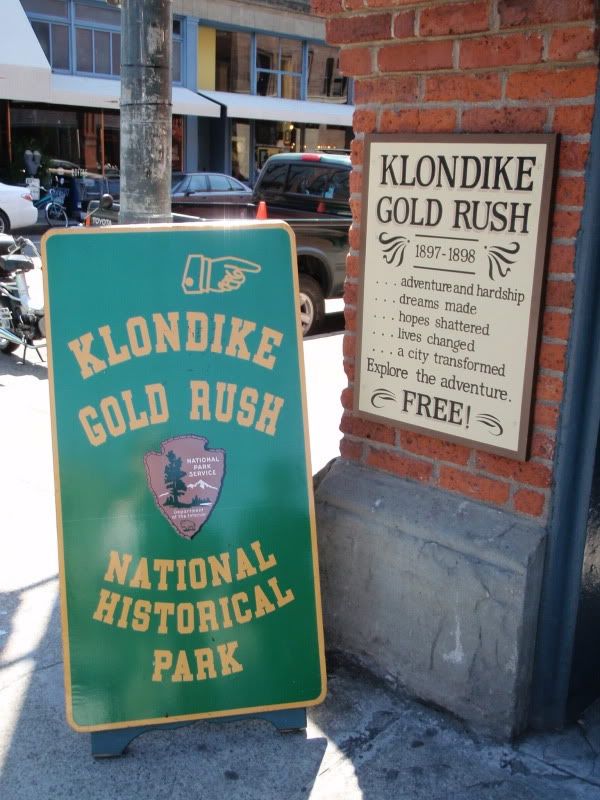 Next, we were off to the Klondike Gold Rush Historical Park, which was indoors!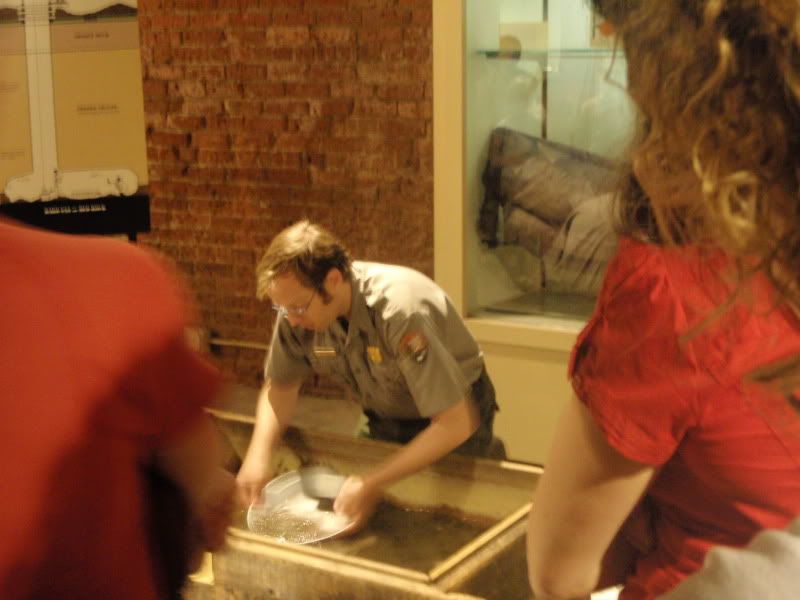 But it had real live park rangers, so I was happy!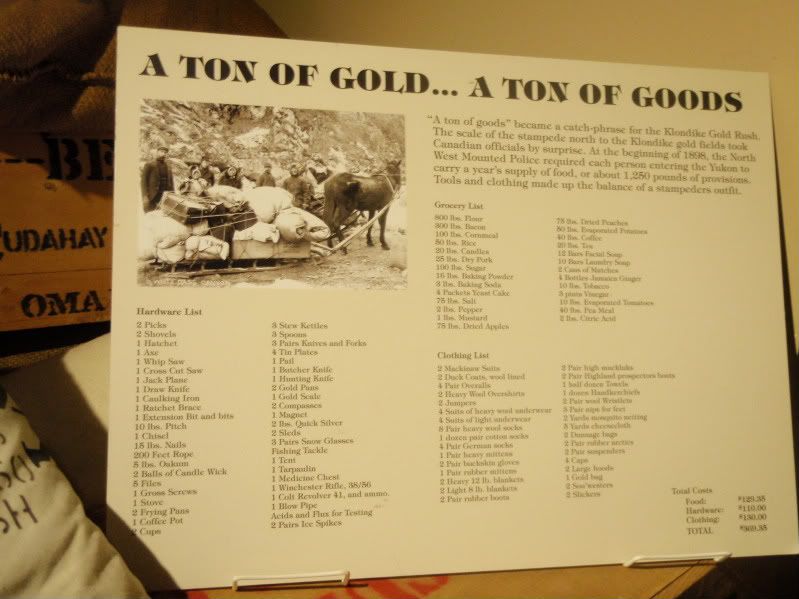 This was all the stuff a fella had to take with him to be allowed into Canada.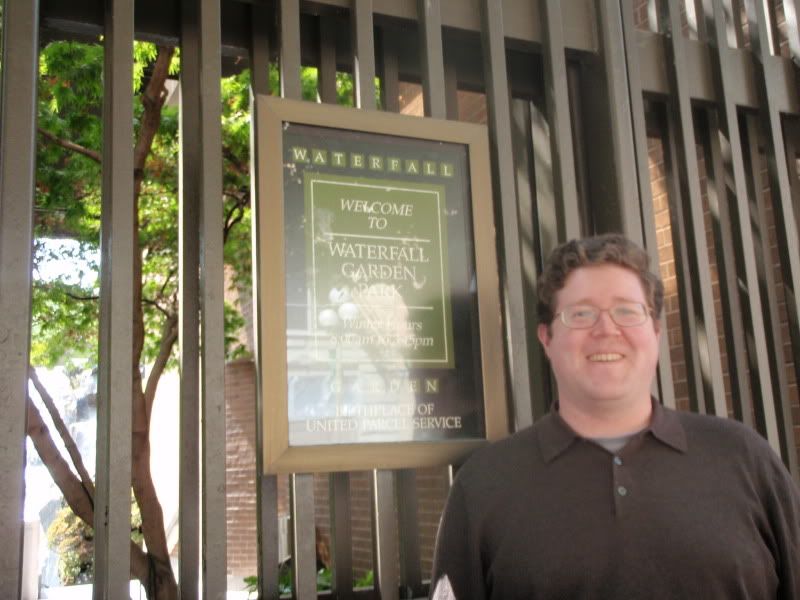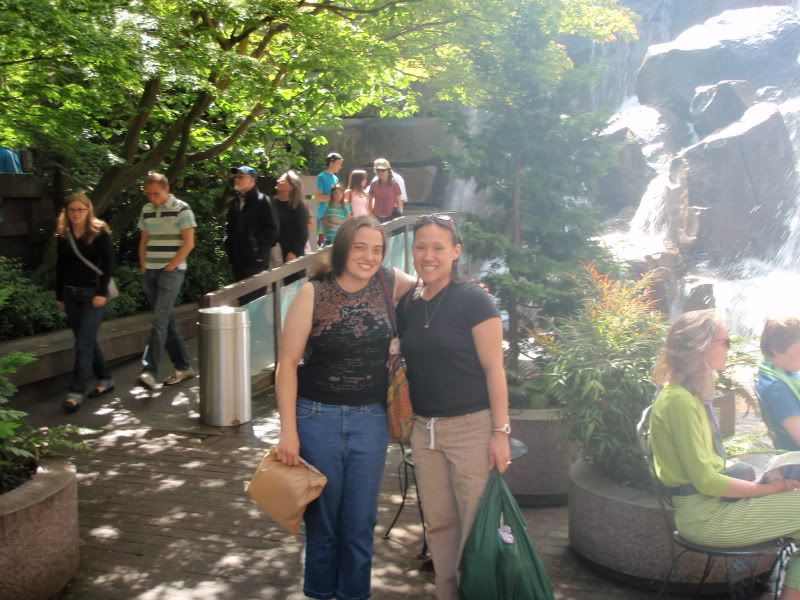 Our final stop was "Waterfall Garden Park," which is a purty man-made waterfall and the brithplace of UPS!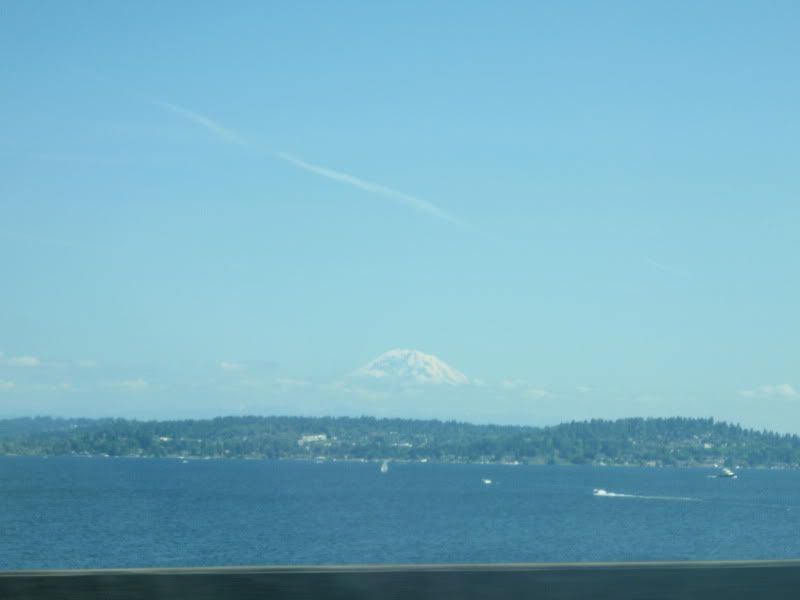 Leaving downtown Seattle, another view of Mt. Rainer.