Venetian Night was a great excuse to picnic along the lake on Saturday. Touted as a boat parade of 35 boats, I'm fairly certain that there were only a couple dozen at most. Nonetheless, the boats were festive (Hollywood was the theme) featuring music, dancing folks, and even a Michael Jackson tribute. Afterwards came fireworks! Lots of families with little monsters, but other than the ones that kept tumbling down the hill into us, we all played nicely.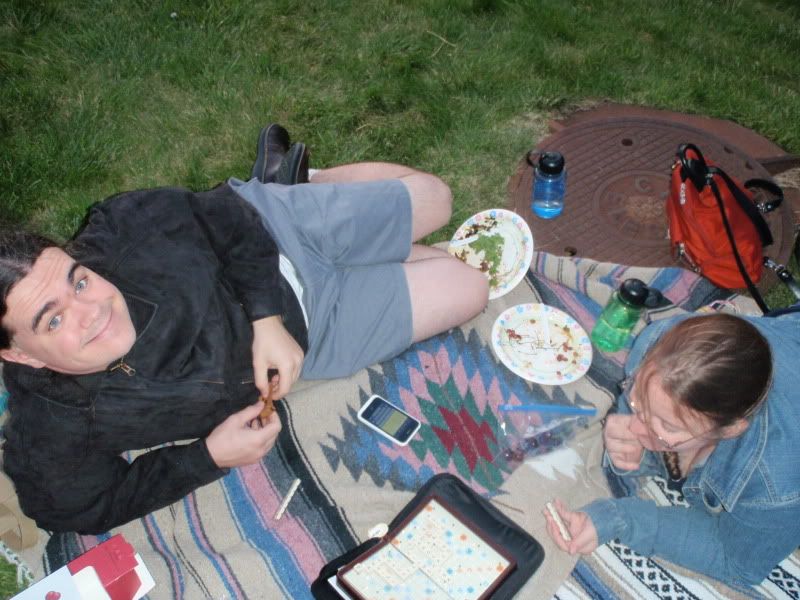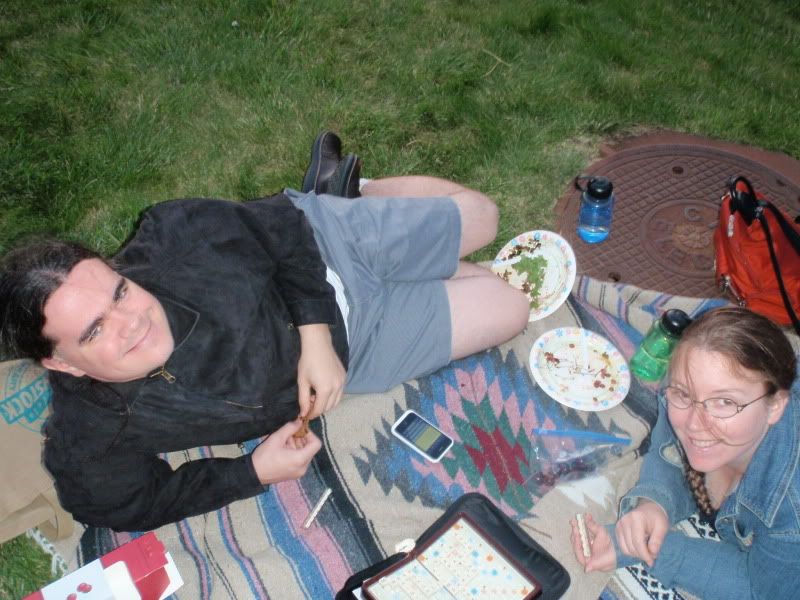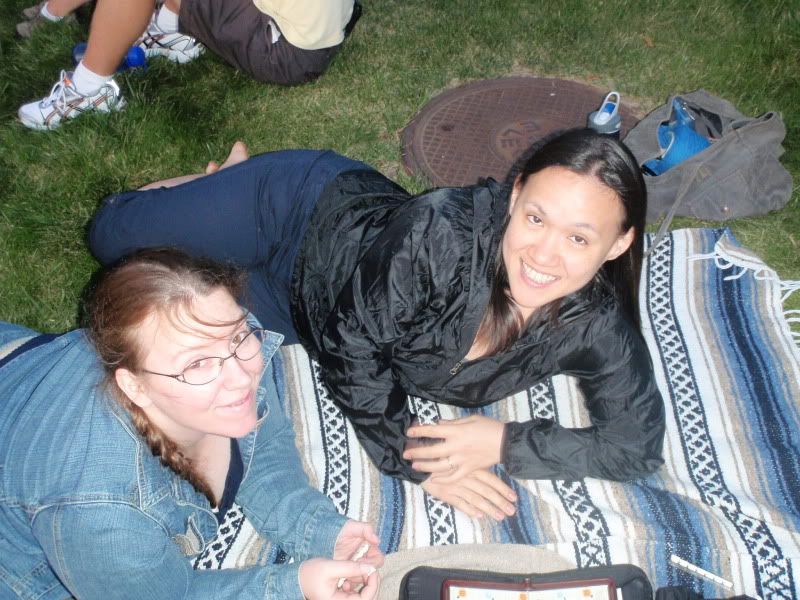 Playing Scrabble, waiting for the boats.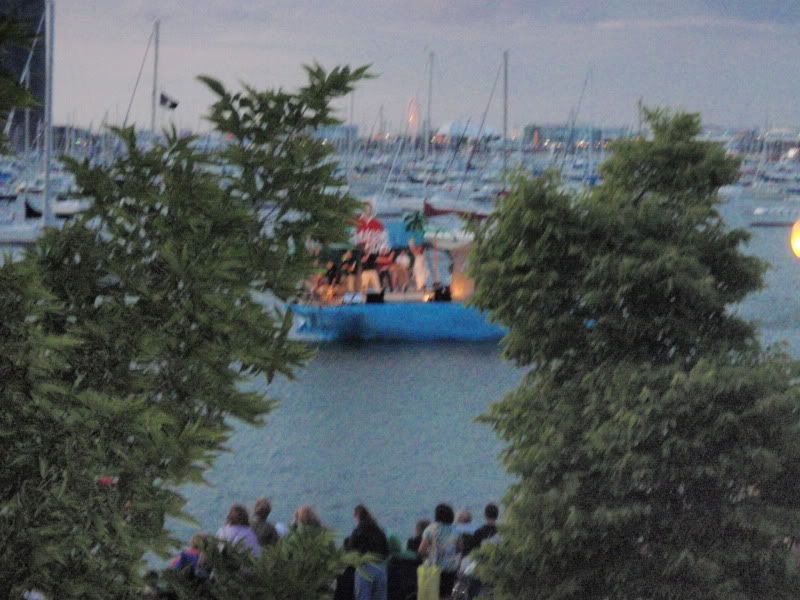 The theme of this Venetian Night was Hollywood, so while I did not recognize many of the numbers, I became super excited when this Gilligan's Island one came around. The "Skipper" was singing, which wasn't too hot, but the boat was extremely nifty nonetheless.
Of course, there was the nod to the Chicago Olympic bid--this boat received both cheers and boos.
Next came the fireworks.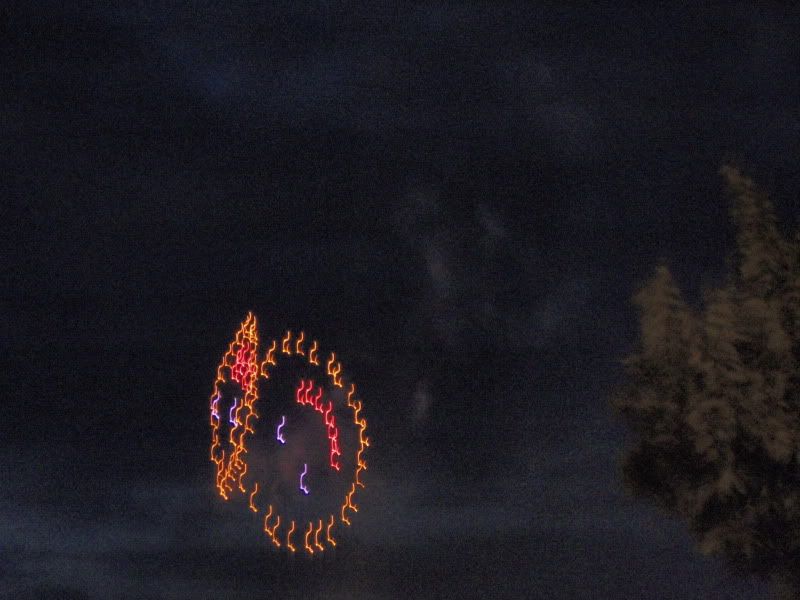 These guys are my favorites.