I posted about this salad earlier in the week, but it really deserves its own post.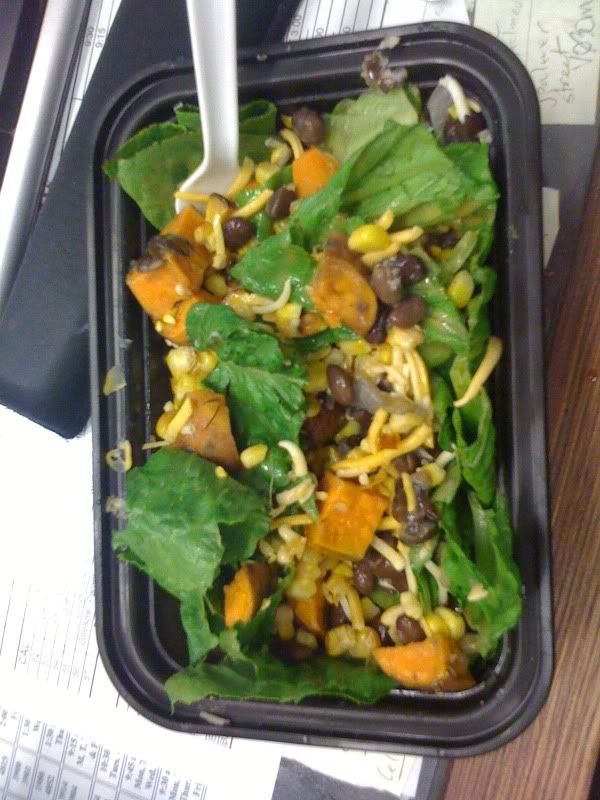 Ingredients
1/4 c cooked sweet potatoes, chopped
1/4 c black beans
Grilled corn, about 1/2 a grilled cob
2 T shredded cheddar-colby cheese
2 T honey
2 T dijon mustard
salt and pepper to taste
Directions
Mix honey and mustard together, seasoning with a good dash of salt and pepper. Toss with remaining ingredients.