On Thursday, July 2, 2009, we went to
Gilroy Gardens
. It is self-described as a family them park "designed to educate guests and to foster a greater appreciation of horticulture." Basically it's a kiddy theme park with lots of trees and flowers.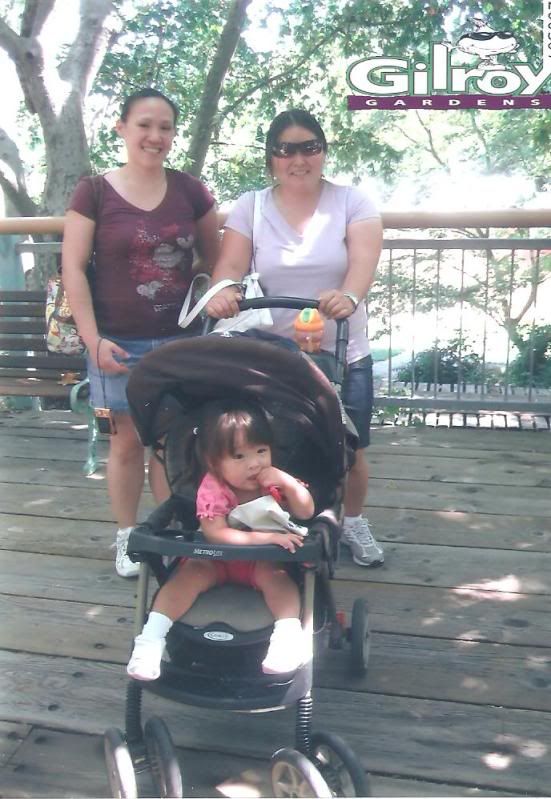 What, oh what to do first.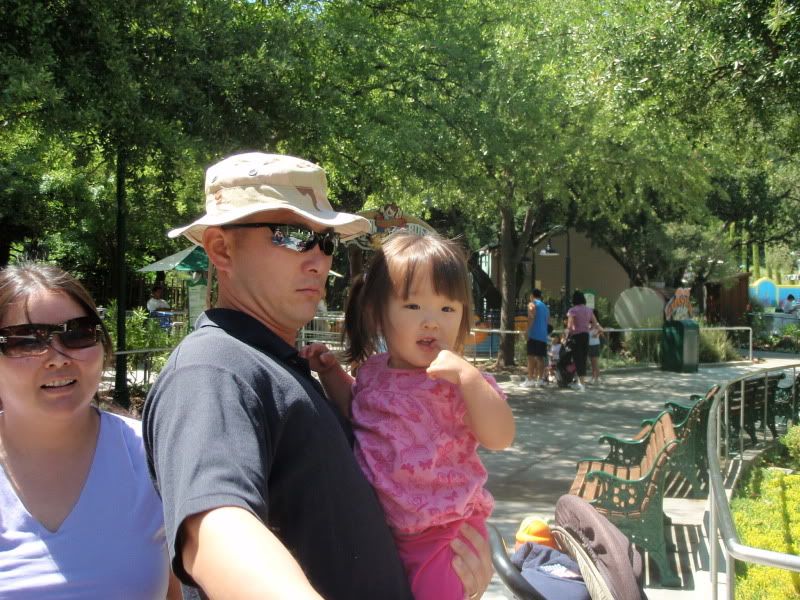 The carousel, of course.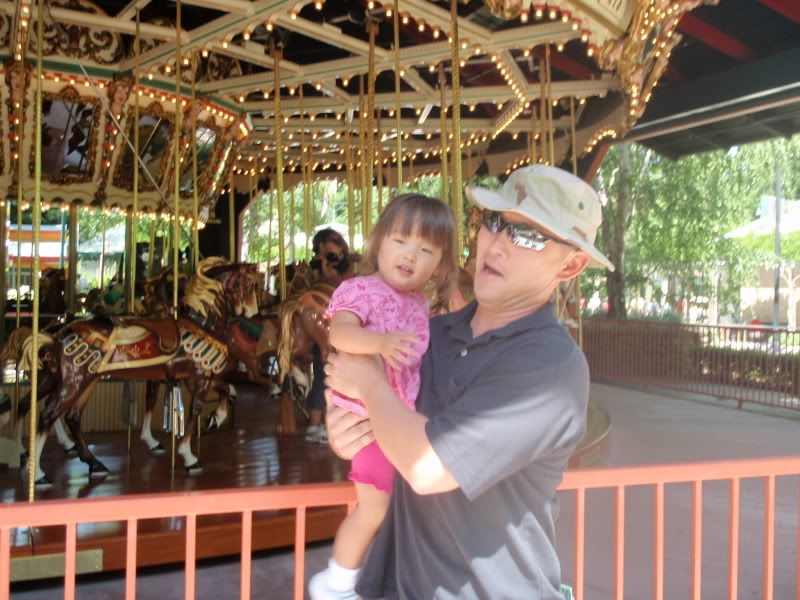 Look at mommy. Kaitlyn is so much more photogenic than her daddy.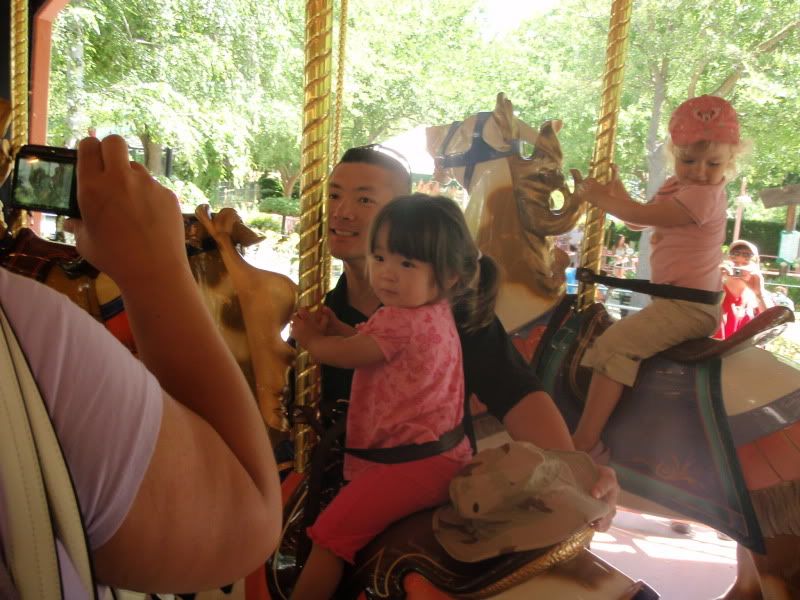 I got to ride a horsey too!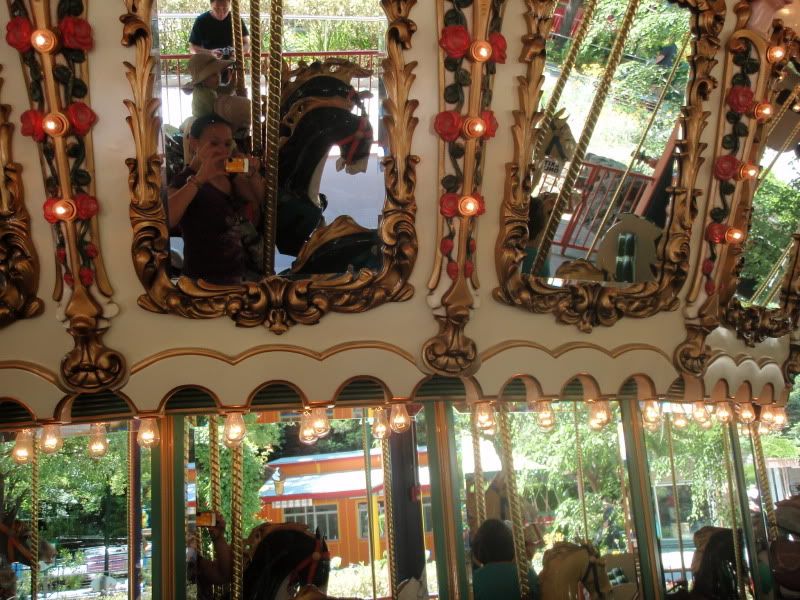 Then Kaitlyn rode a whole bunch of little rides that I was too big for ;(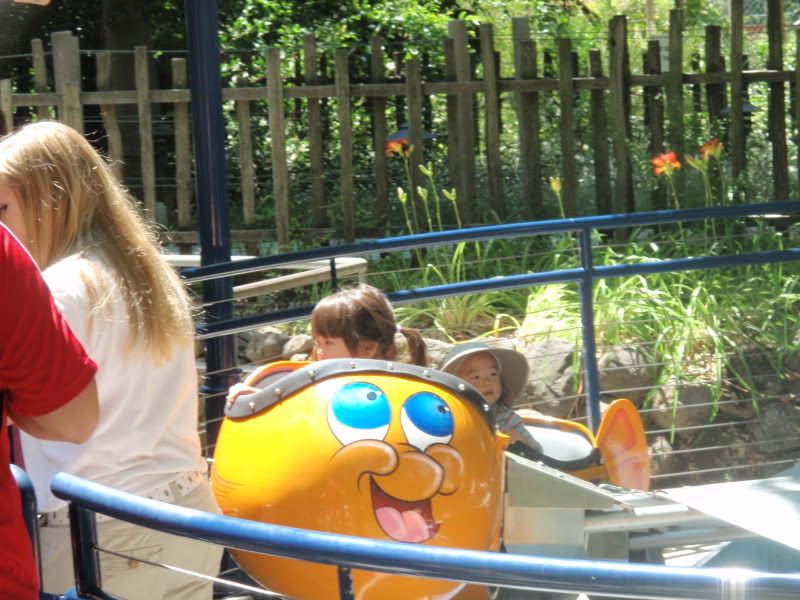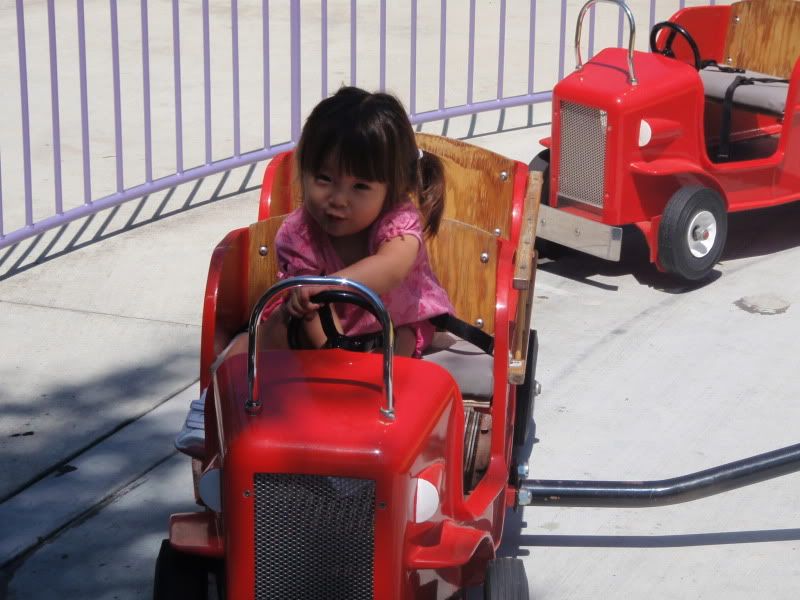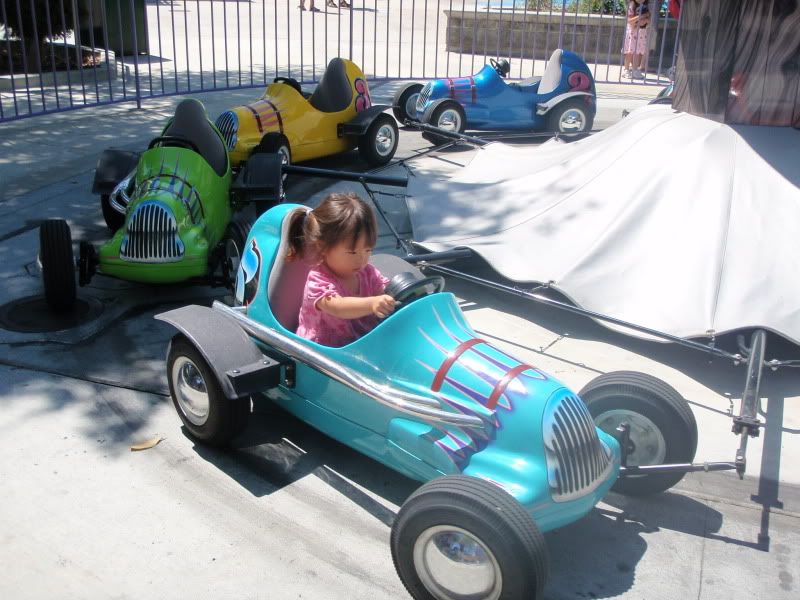 Finally, an opportunity to sit down and take off.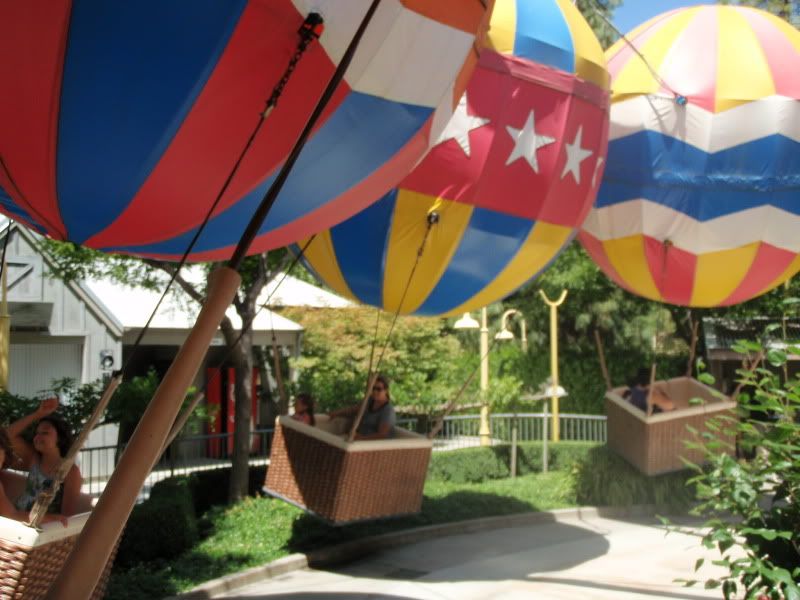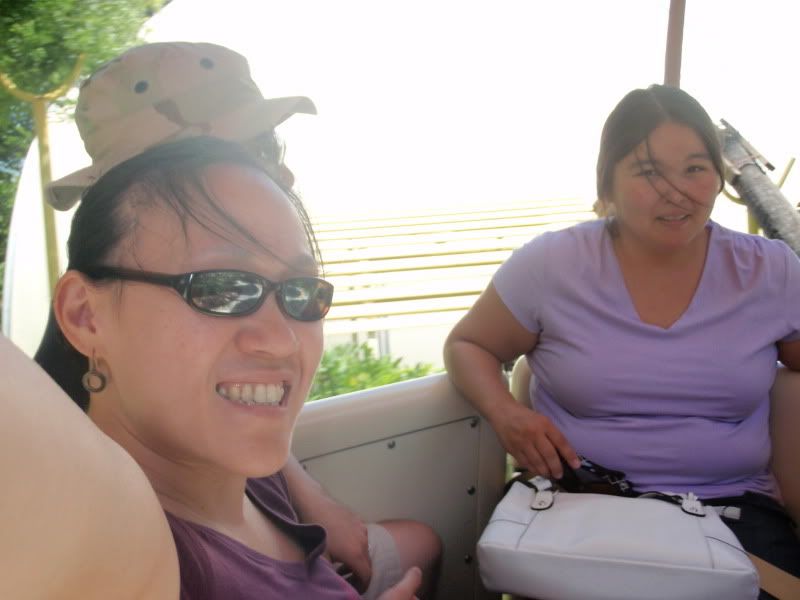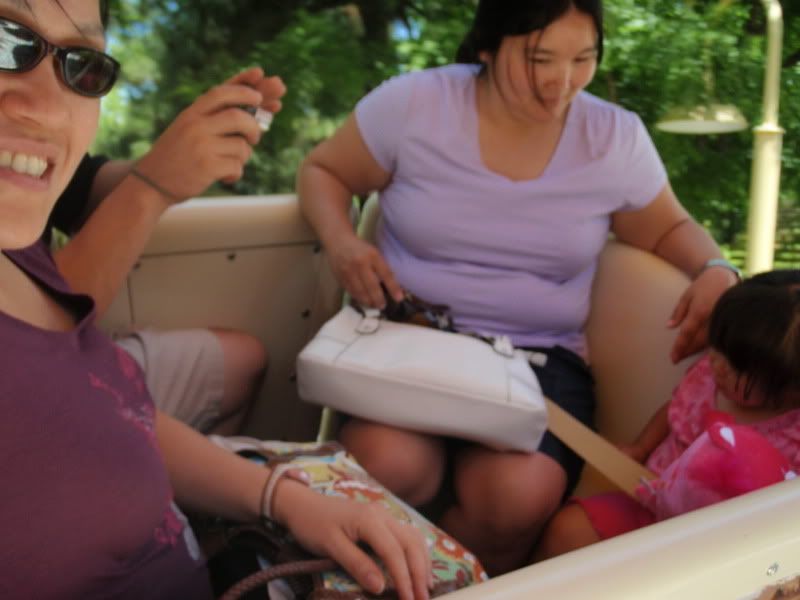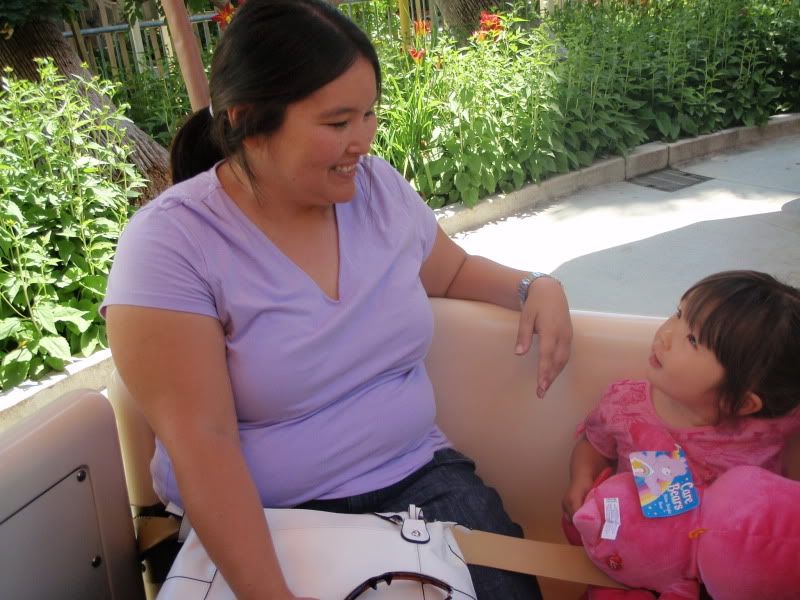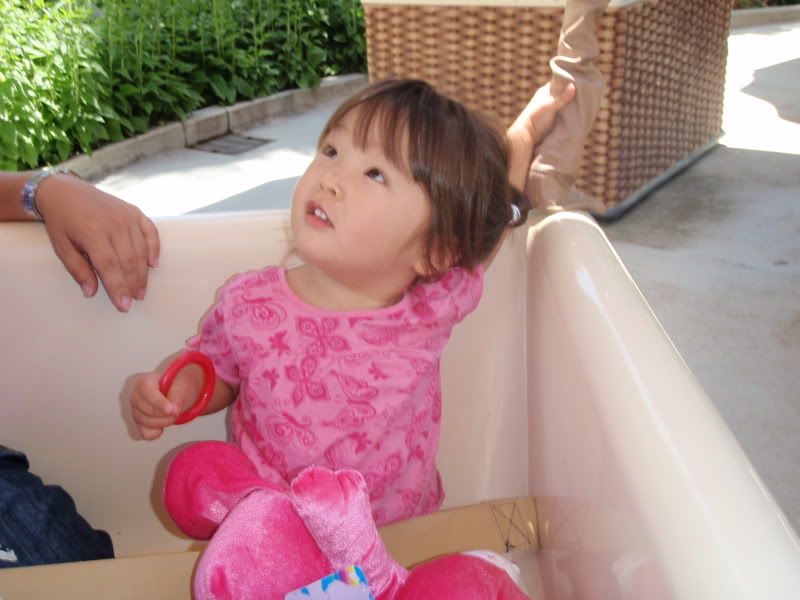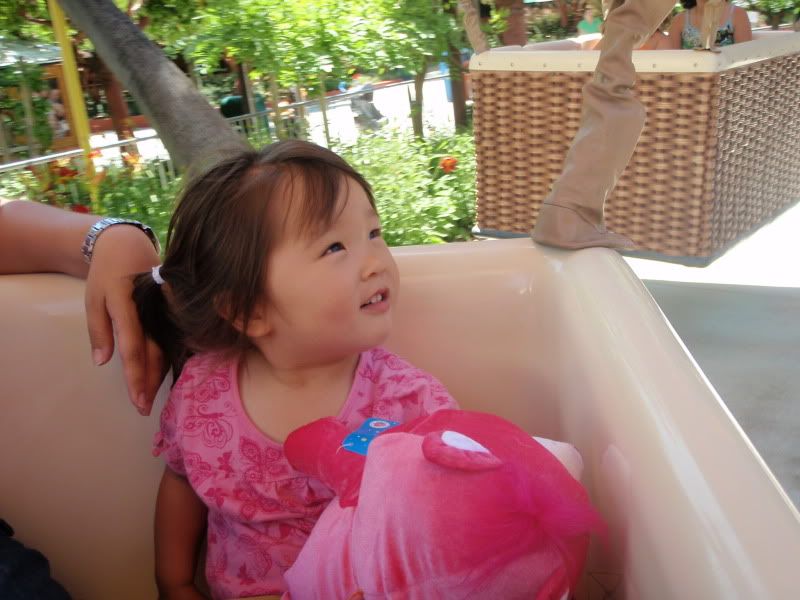 Then we rode a train.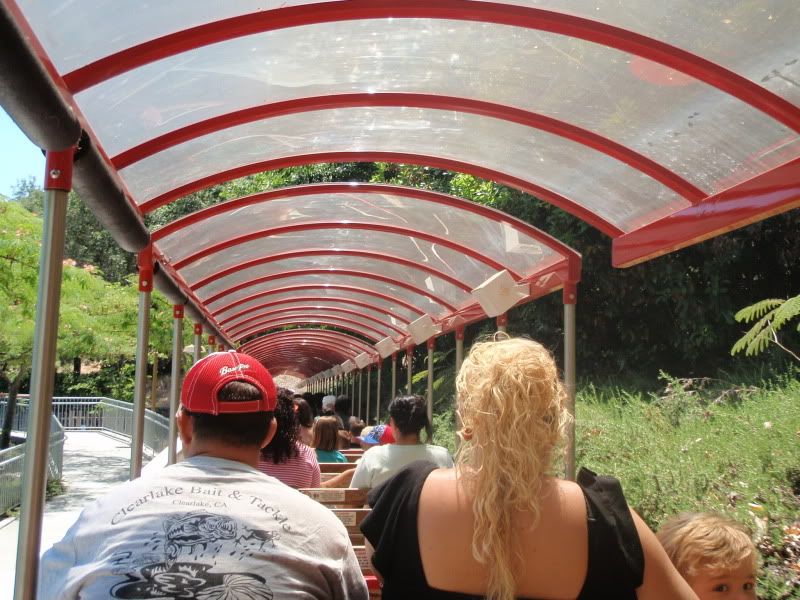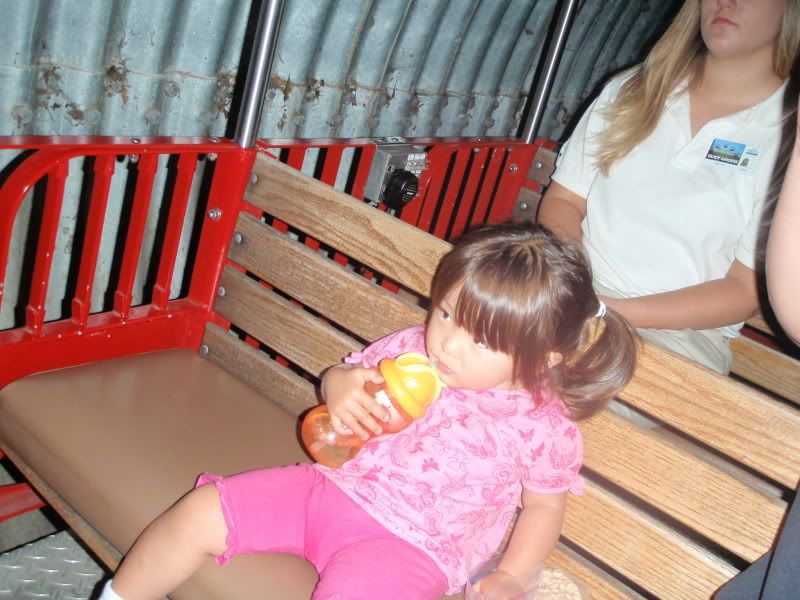 And walked around a lovely, man-made waterfall. I think this was the nature part of the park.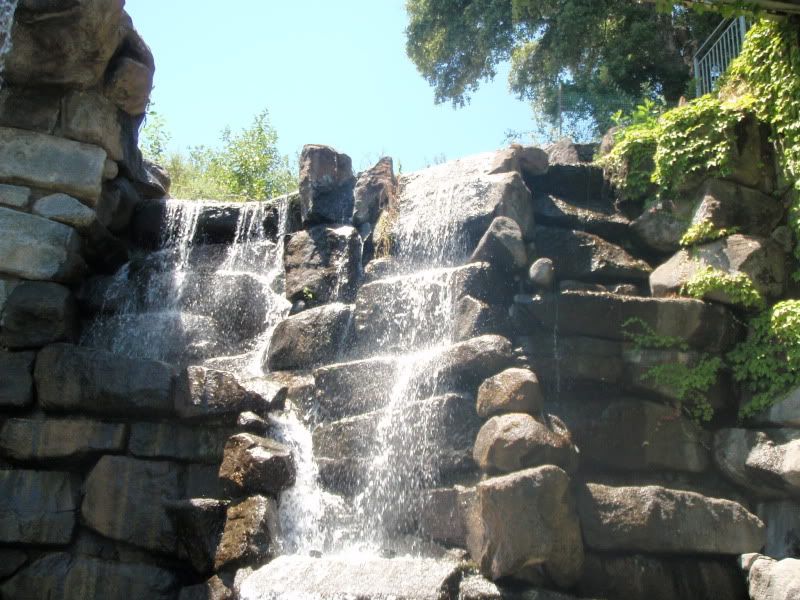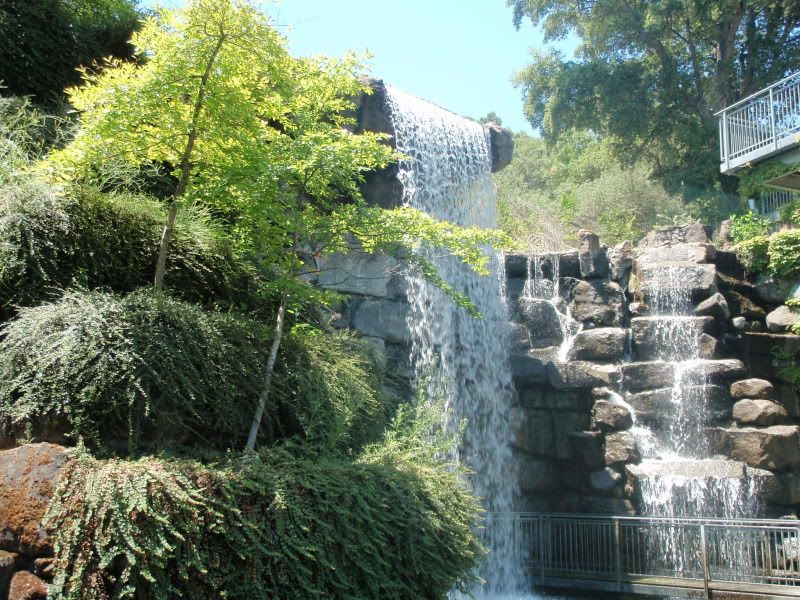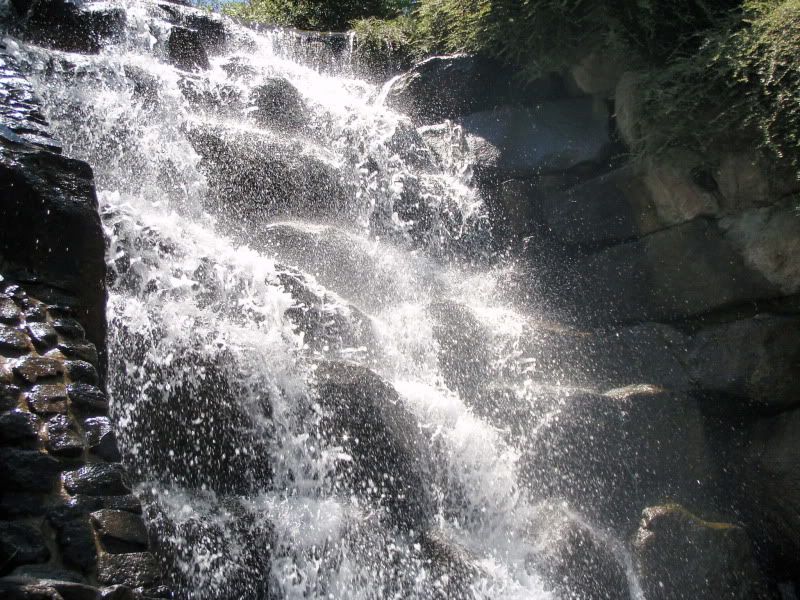 Finally, Debs, Santa and Kaitlyn road the ferris wheel while I went shopping.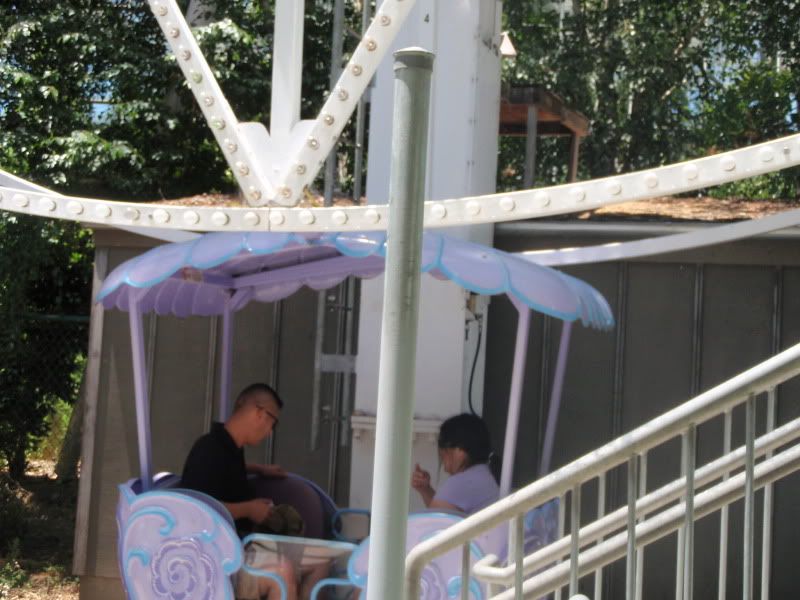 After shopping, I tried to take a few pictures of them, but only Santa was tall enough to be seen from my perspective.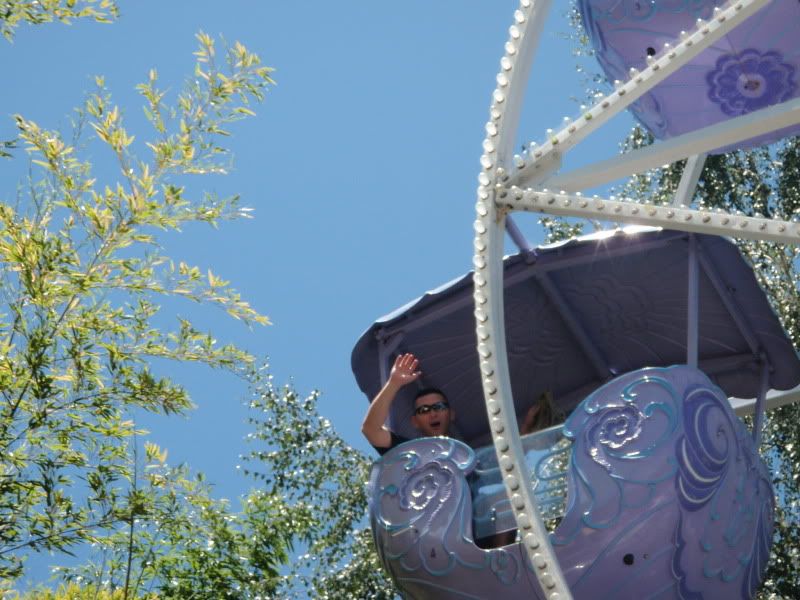 Lastly, a stop at the playground.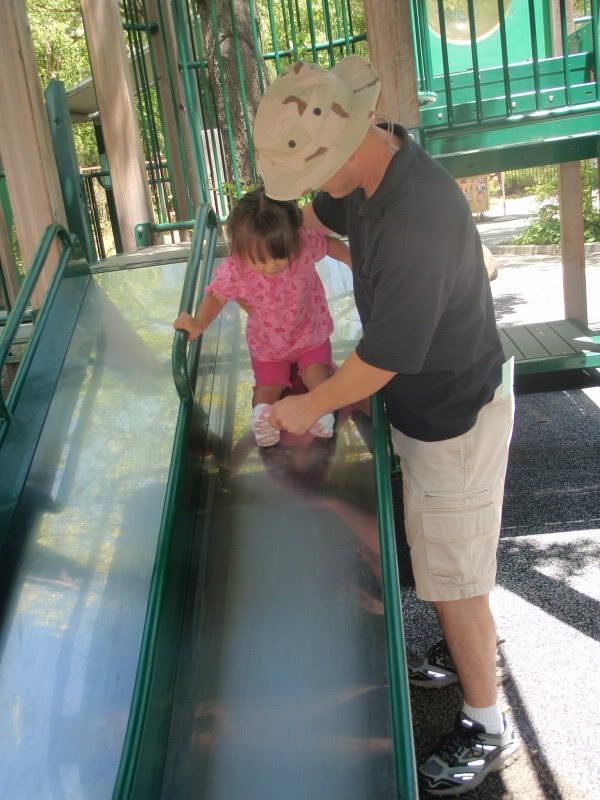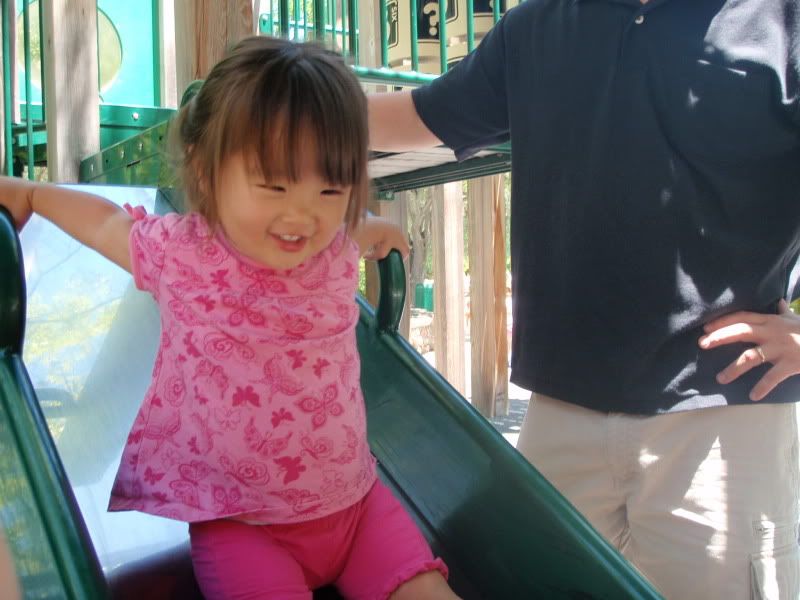 There was a "garlic bulbs" spinning teacup-like game, but we were too pooped from playing to try it out.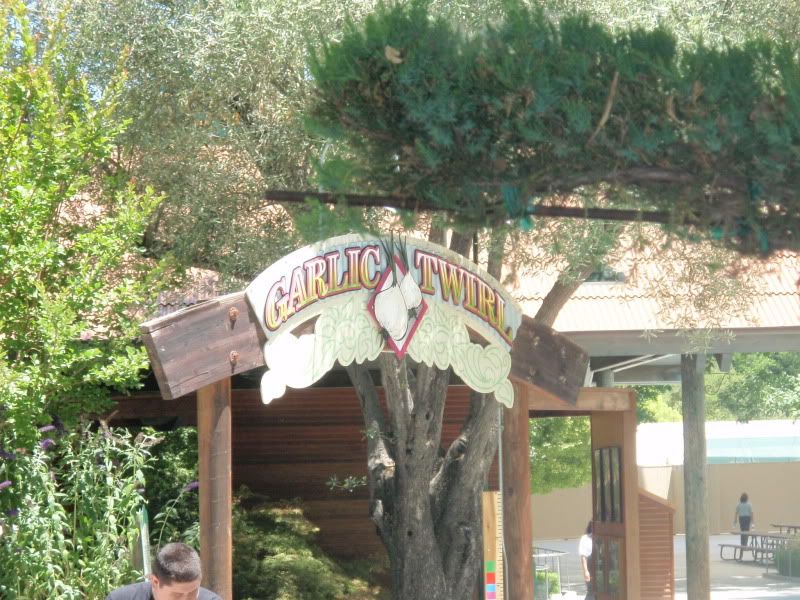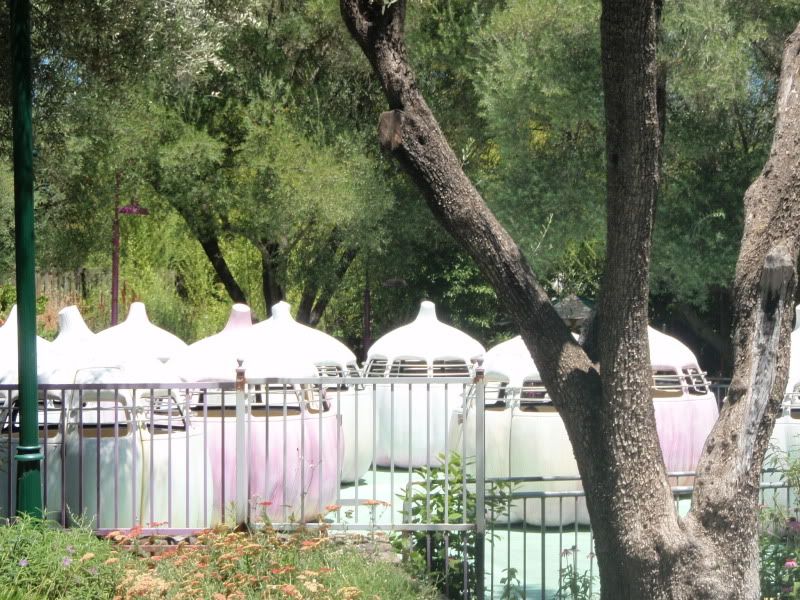 Day 4's pictures are located here.