It's been awhile since I've posted an update on the progress of my plants. It has now been about two months since planting and I'm worrying about their health.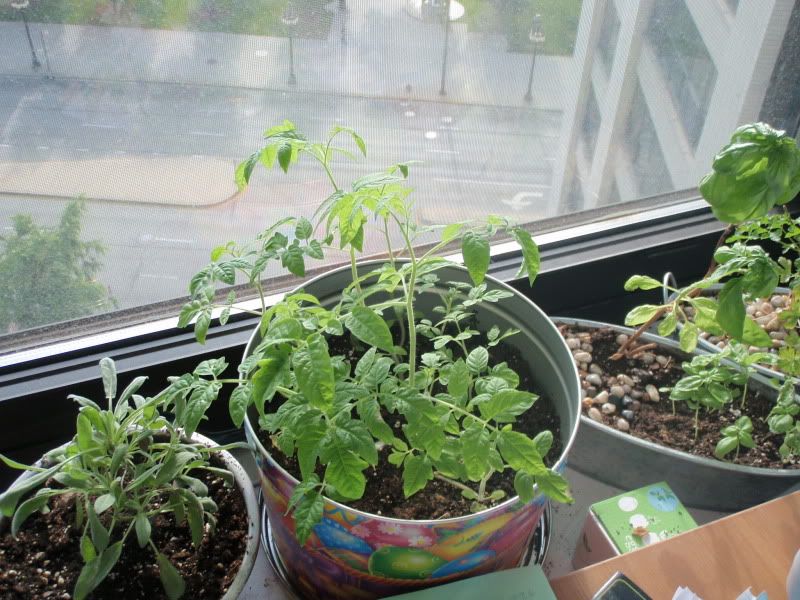 You can see that the tomato plants have shot up and are filling out. Basil is still going strong, and the sage is hanging in there.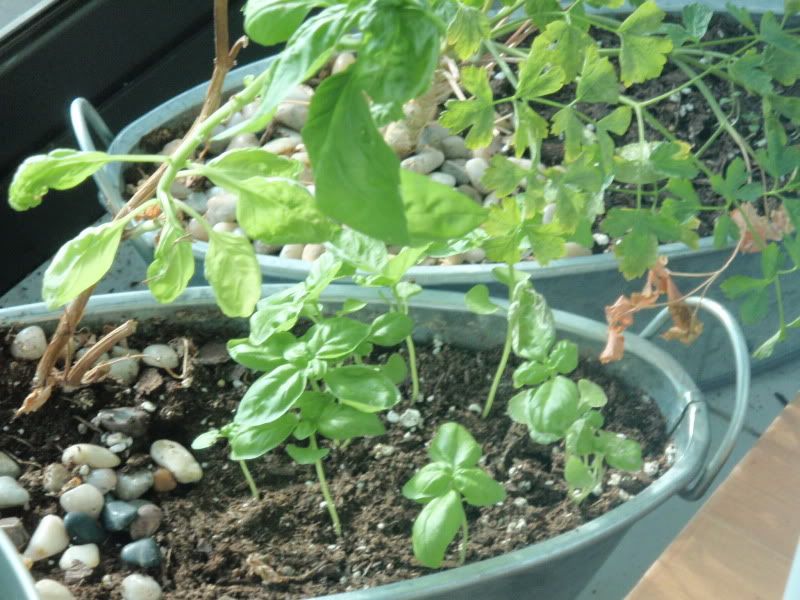 The basil seems to be growing, although it seems a bit crowded.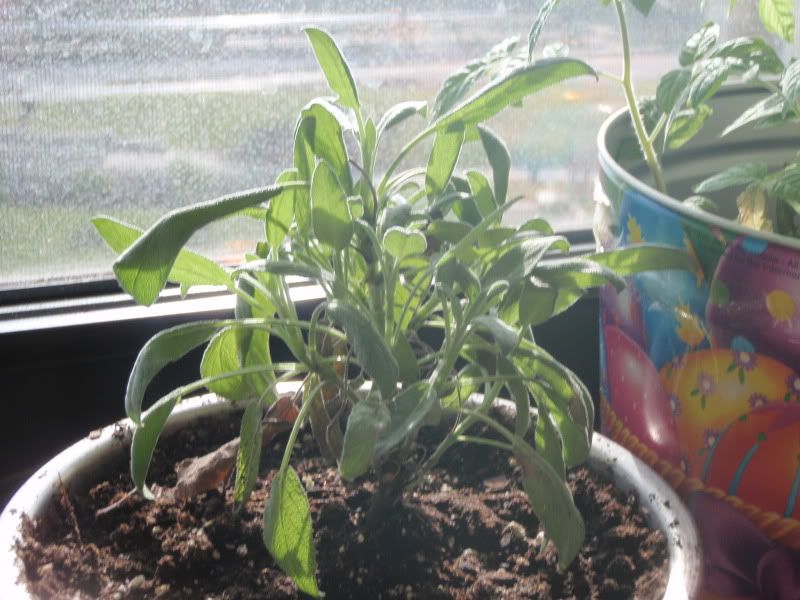 The sage is doing well, but my rosemary bit the dust. It might have been due to my 1 week vacation and the summer heat, just maybe.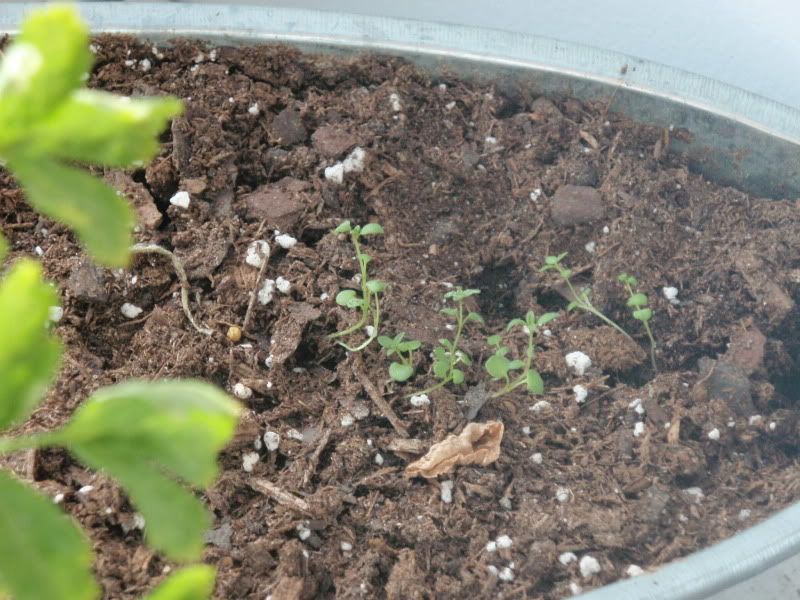 The thyme is still bitty, but at least it's beginning to look like thyme. Perhaps, I should water it more.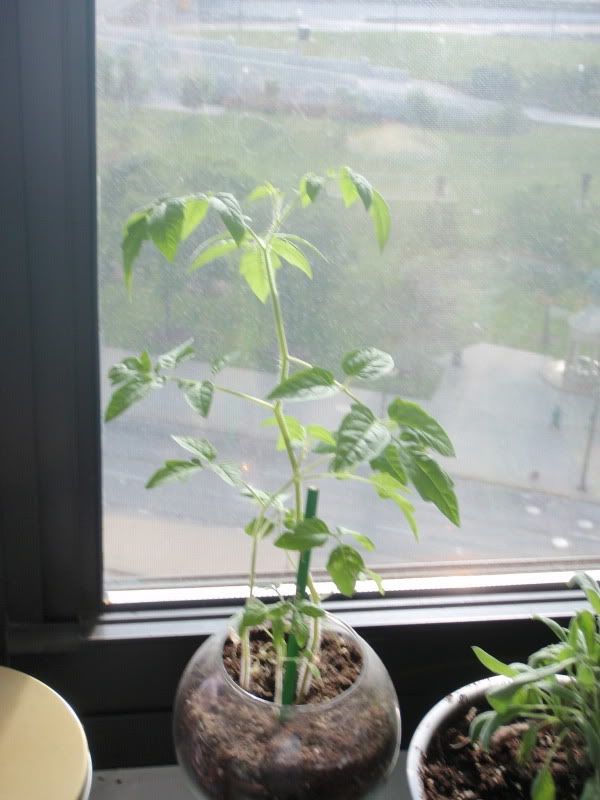 Finally, the three tomato plants that I removed from the big pot seem to be doing well enough.