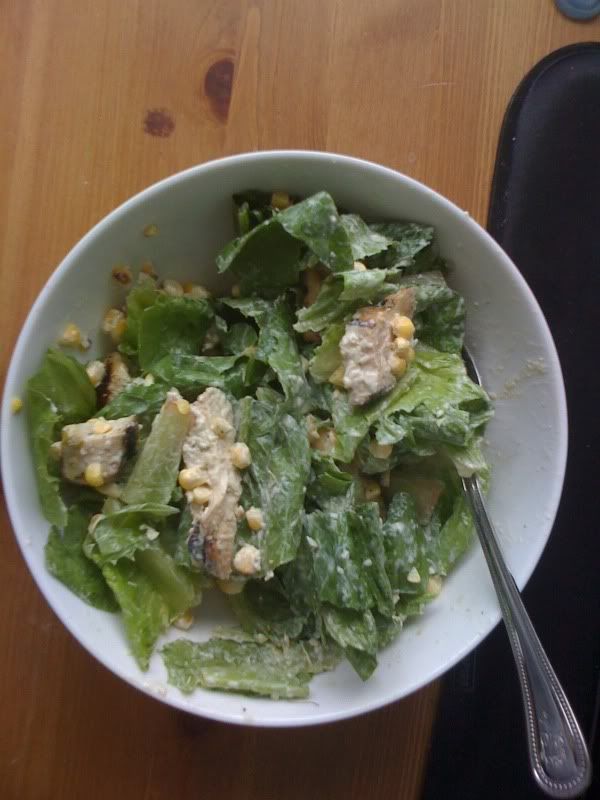 This recipe has been adapted from a recipe I saw in Olive, October 2008. I really liked this recipe because it did not include anchovies and could be made from common items in the cupboard and fridge.
Serves 2
Ingredients
1 small garlic clove, pressed or as finely minced as possible
4 T sour cream
1/3 - 1/4 c grated parmesan cheese
1 T dijon mustard
1/2 tsp Worcestershire sauce
2 T fresh lemon juice
fresh black pepper
2 - 4 c of chopped romaine
Corn of 1 cob (about 1/2 c)--grilled is best
1 chicken breast, cooked and sliced--grilled is best.
Directions
Mix the dressing in the order of ingredients (garlic - black pepper). If the sauce is too thick, you may add more lemon juice, chicken broth, or water. In my first attempt at this recipe, I had it perfect, then decided I wanted a looser sauce and added too much lemon juice.
Toss with lettuce, grilled chicken, and corn. Additions include croutons and parmesan shavings.