On July 1, 2009, Debs and I went to the newly renovated
California Academy of Sciences
in Golden Gate Park. It was an extremely modern "green" building with state of the art exhibit features. The live animals included tons of fish, a white alligator, birds, butterflies, and lots of plants. Impressive enough, but the big takeaway from the experience was the lines.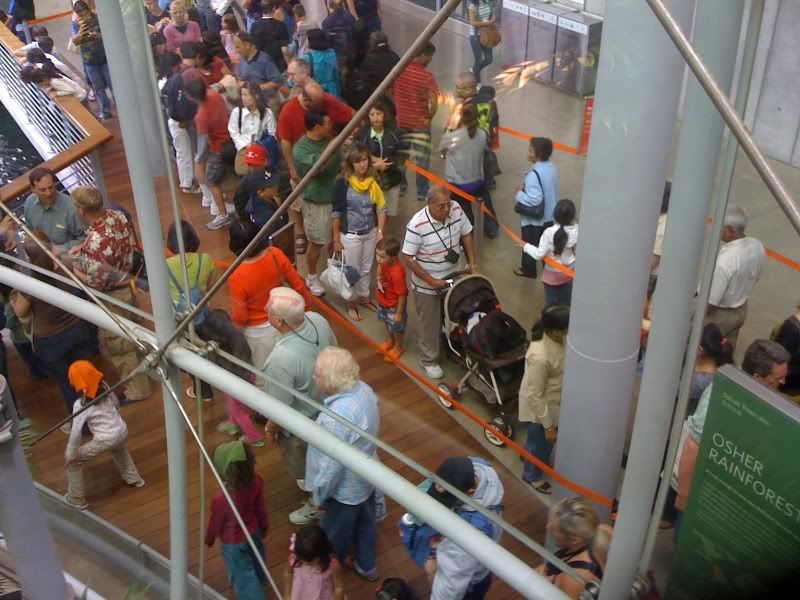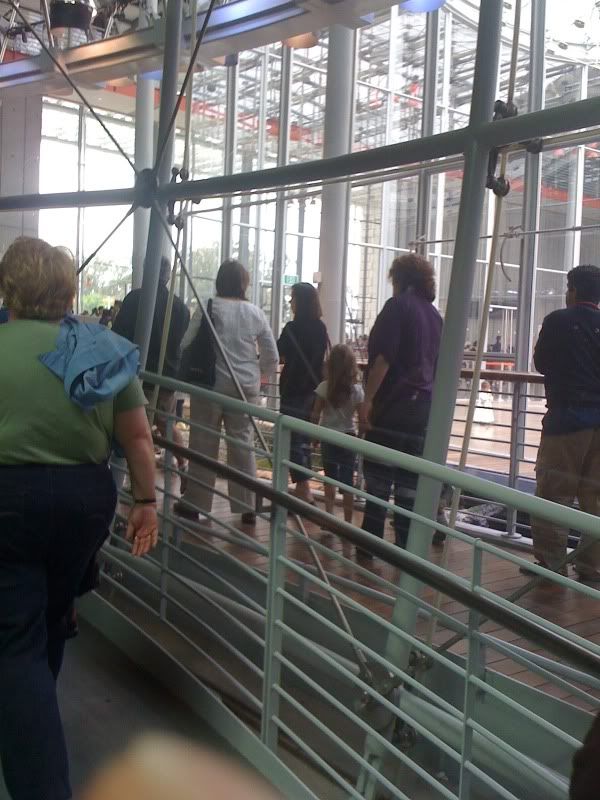 The rainforest was quite interesting, but there were lines within the exhibits.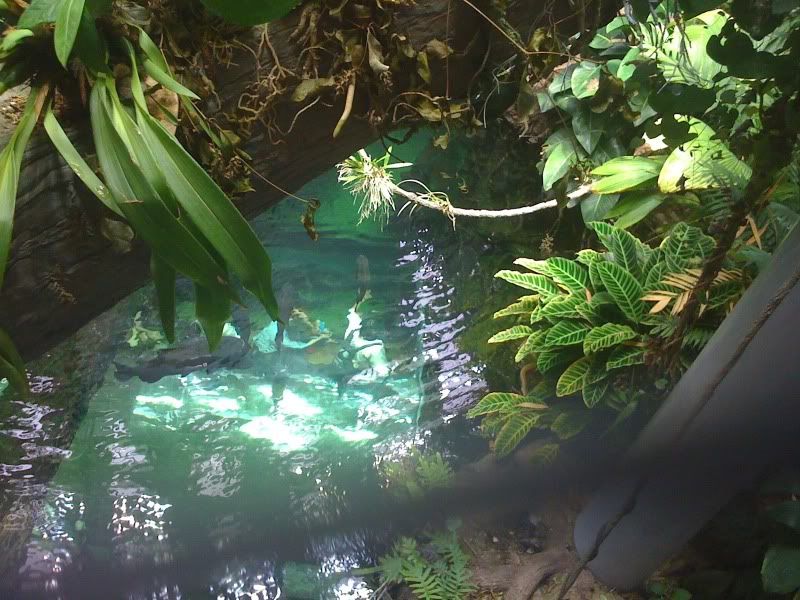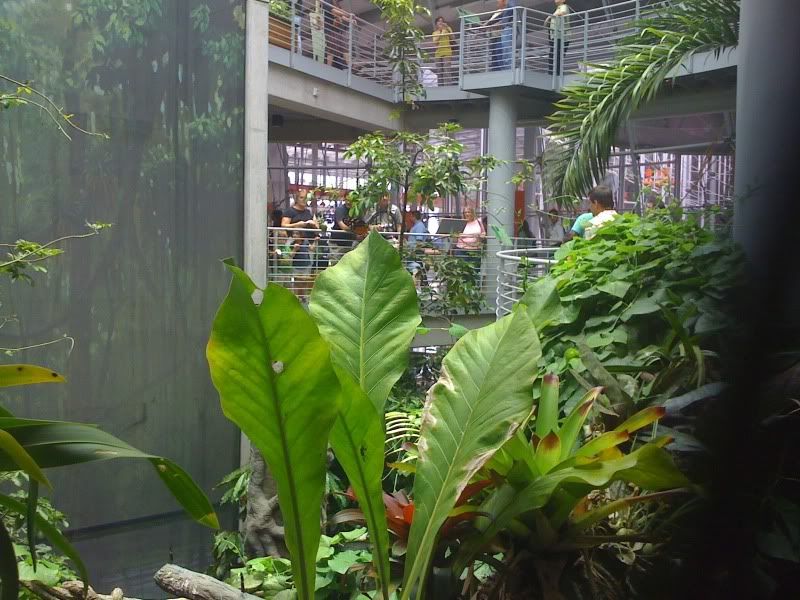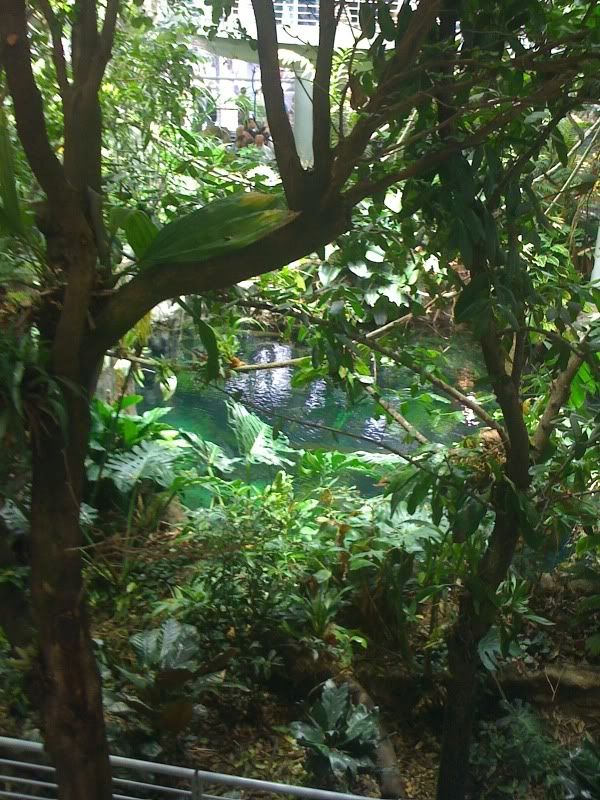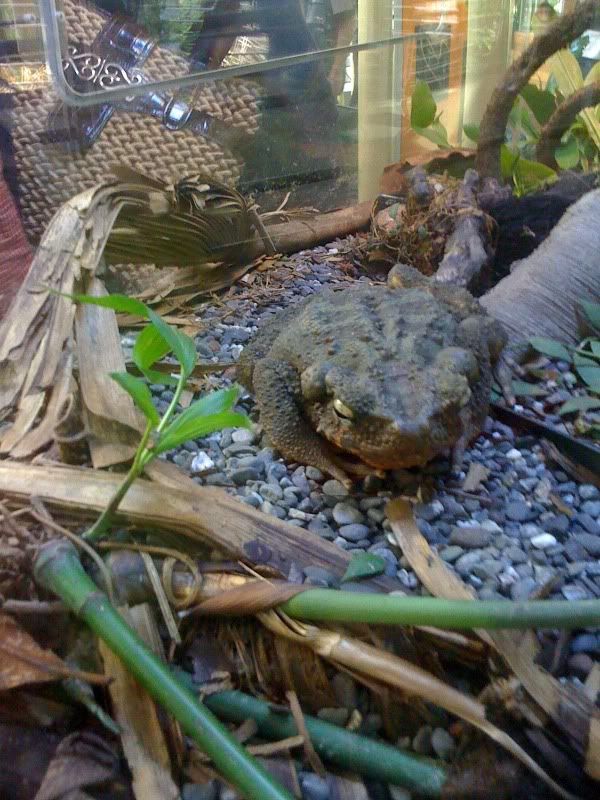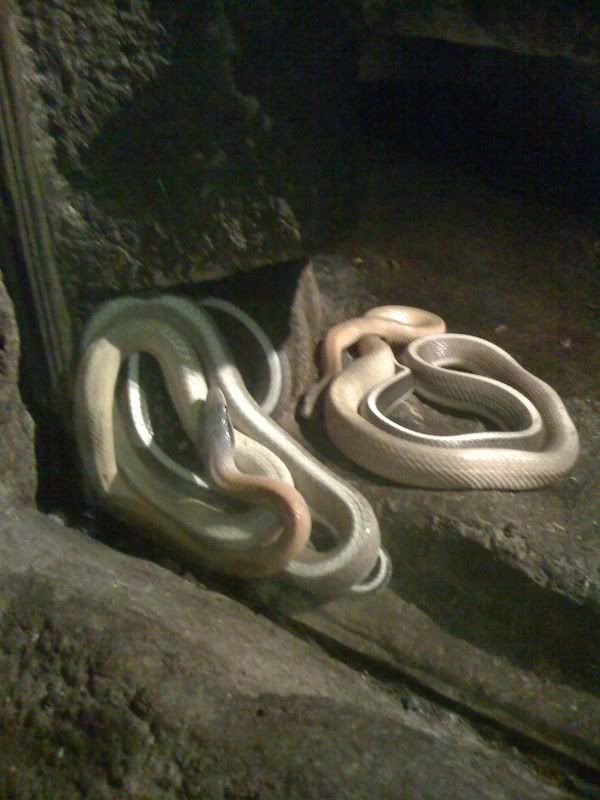 Here's the rare white alligator, as the sign says.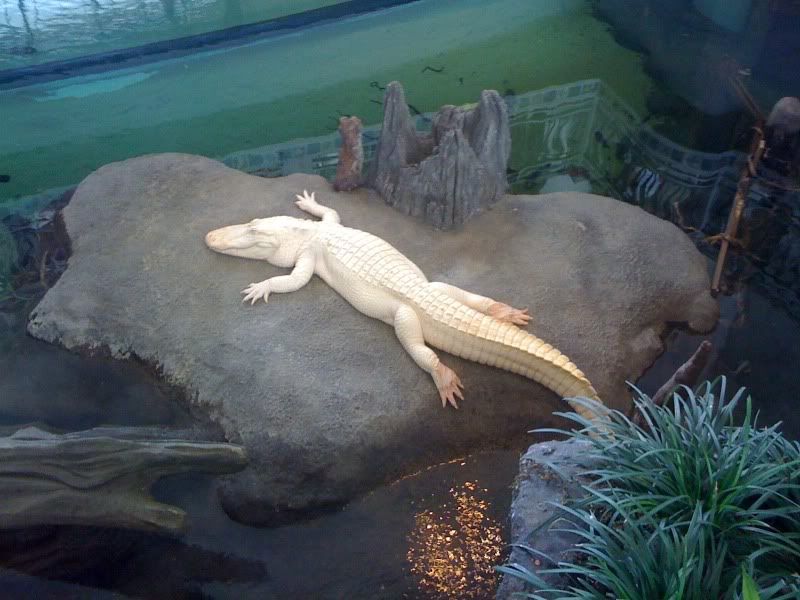 Cutest guys in the museum. As you can see, this one guy's a camera hog.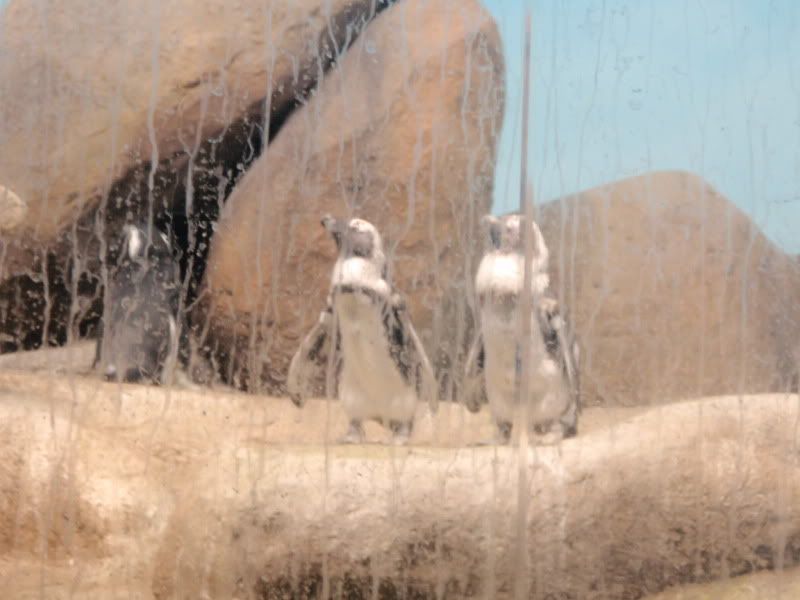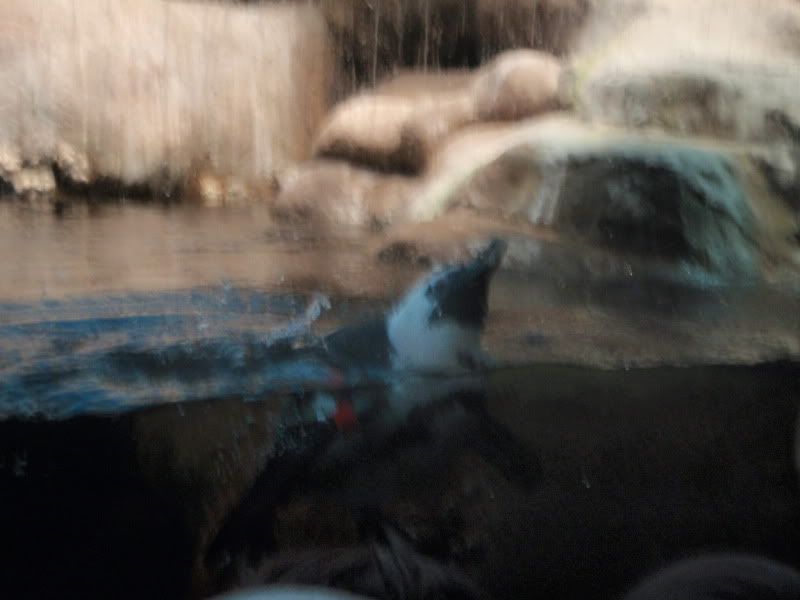 Day 3's pictures are located here.