On Friday, July 3, 2009, we went to the
Children's Discovery Museum of San Jose
. I may have been more excited to go than Kaitlyn because of the Curious George exhibit.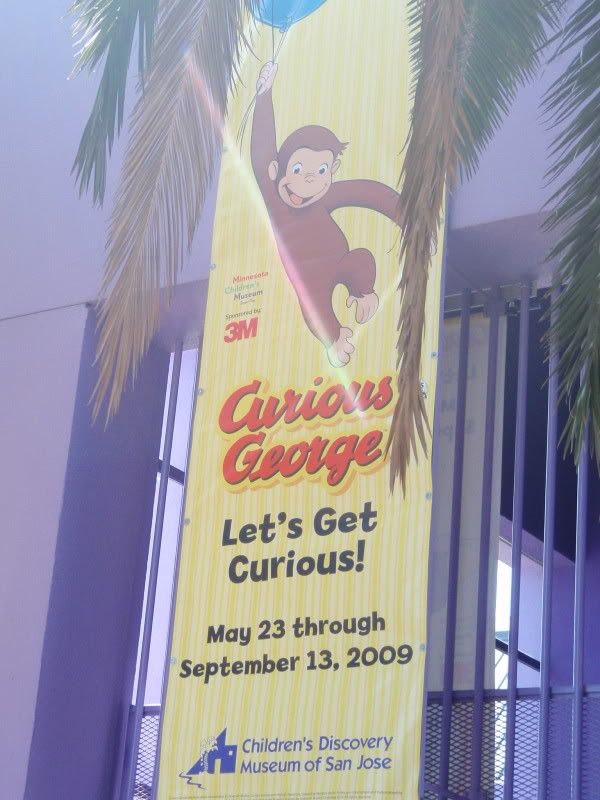 Santa tried to thwart my frantic picture taking of everything Curious George from the moment we parked.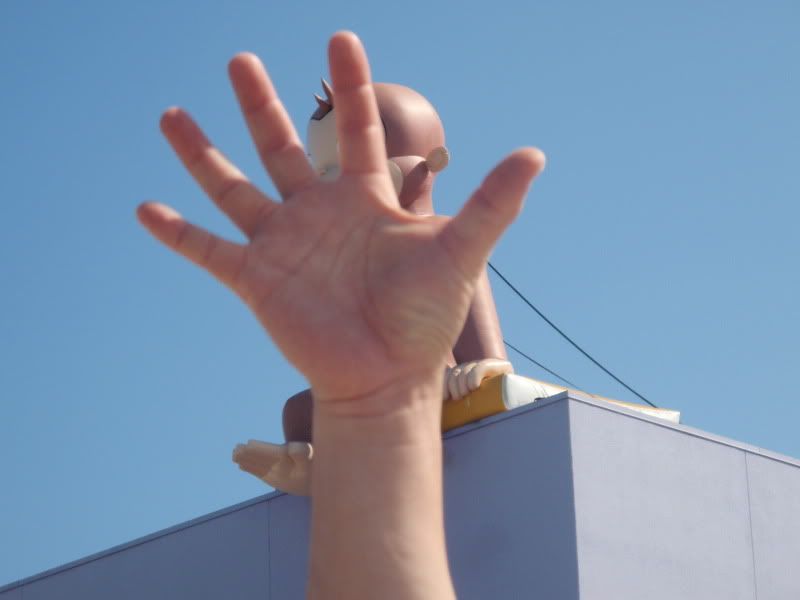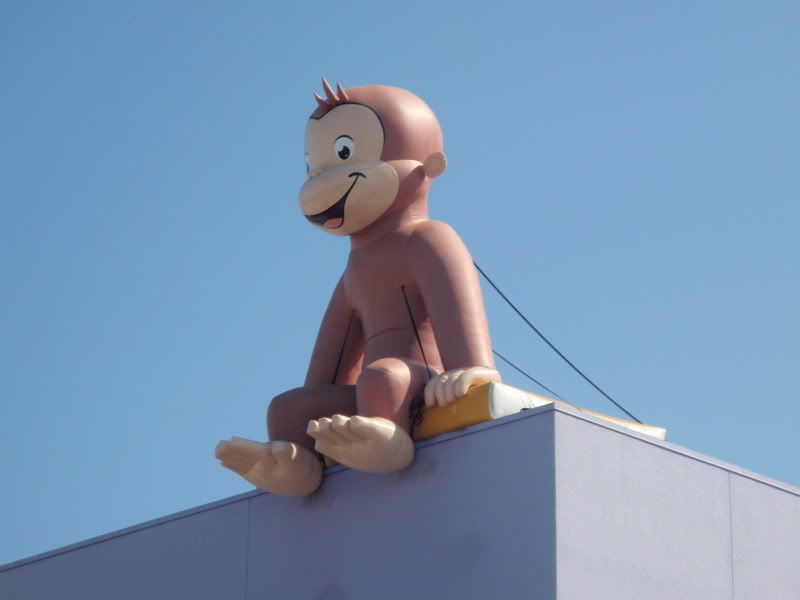 First stop was the Curious George exhibit, of course.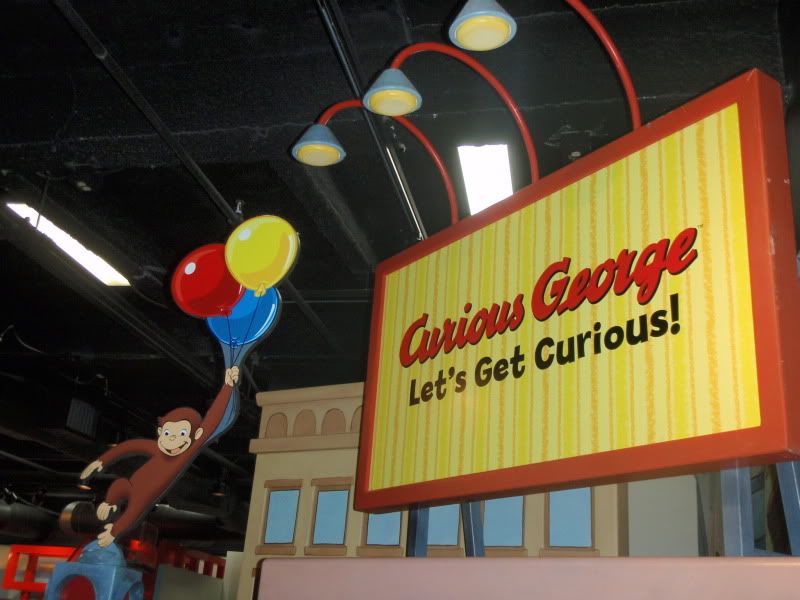 Special accommodations for the littlest monsters.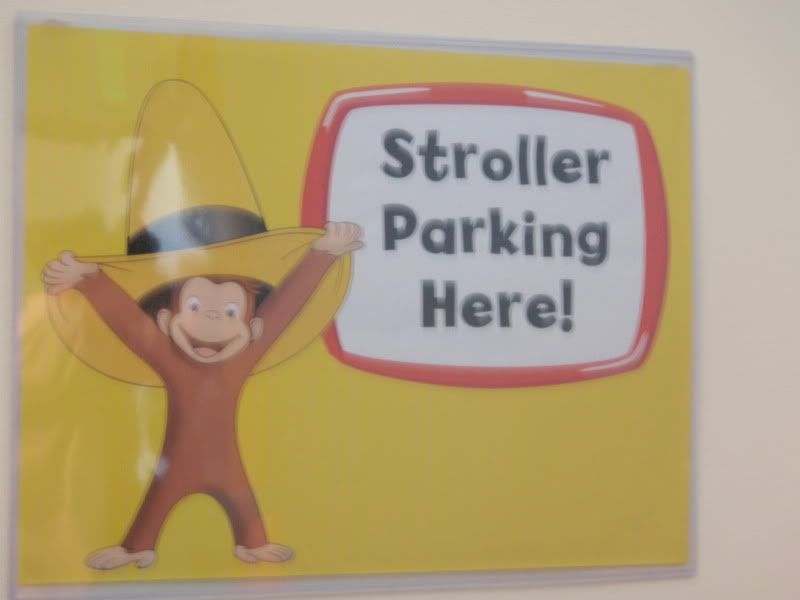 First stop was some sort of machinery. Not sure what it's educational purpose was, but this cute little guy was on top.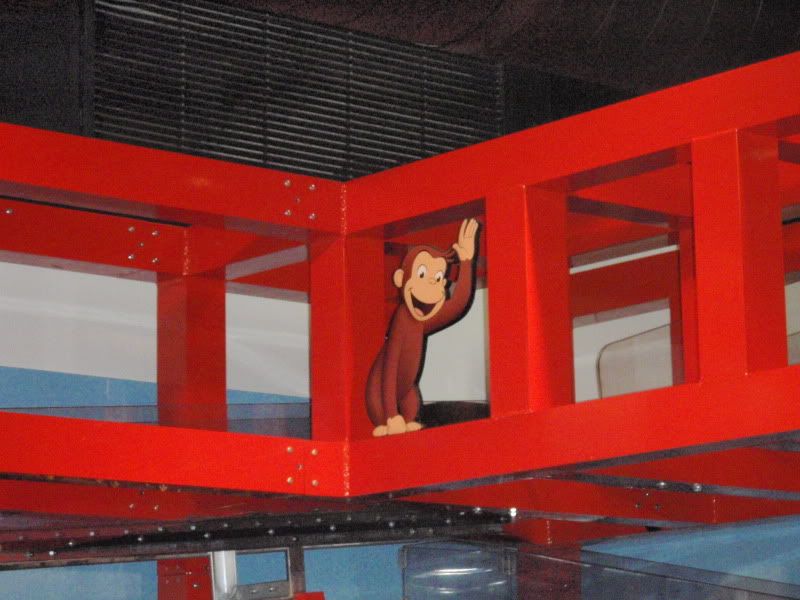 Okay, I get it. Children are learning how movable parts work so they can grow up to work on an assembly line! Alternatively, it's to show how machines make our lives easier. What was extra-clever was that this display put the parents to work.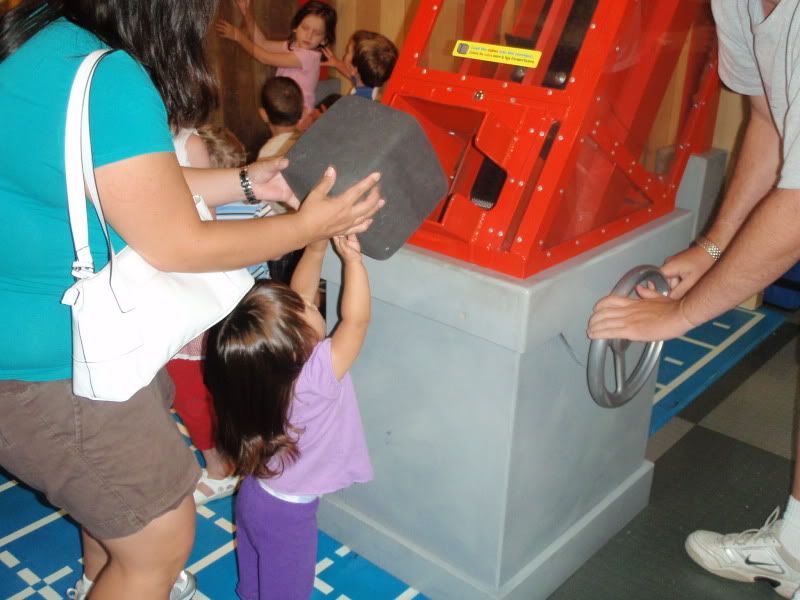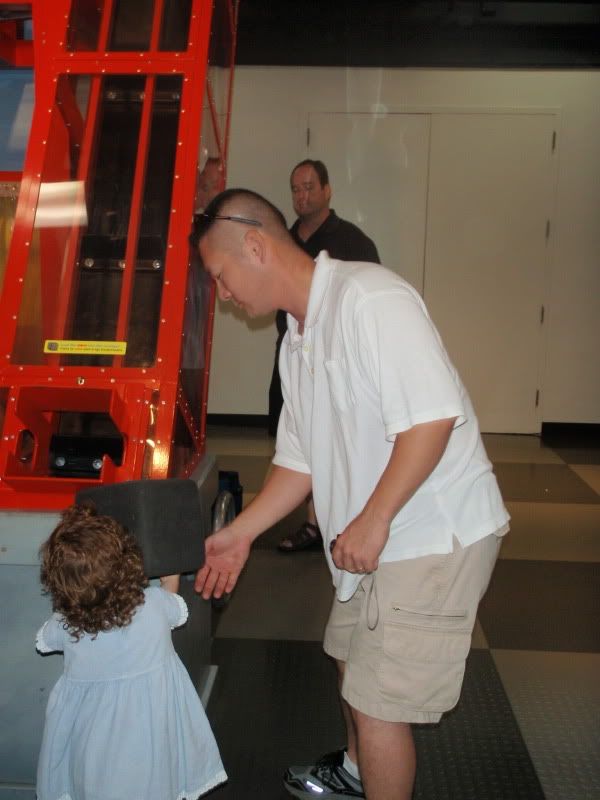 Next came Kaitlyn's first real opportunity to meet Curious George as he was suddenly at her level and her size (maybe bigger).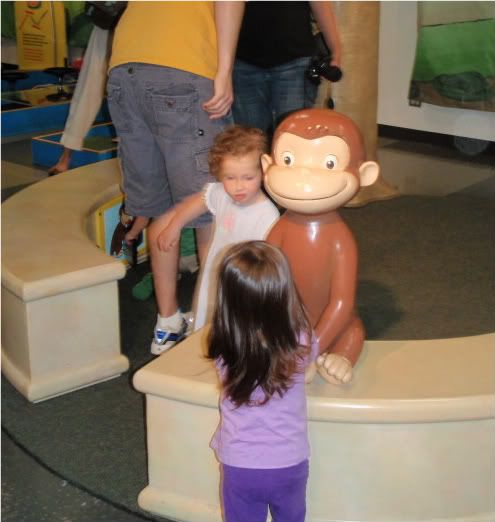 Mommy helps. There's a good George.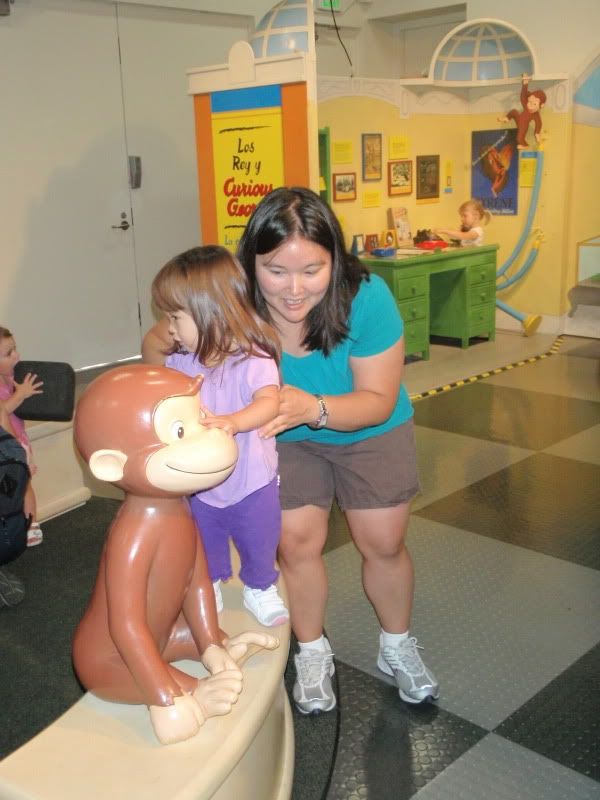 Who the heck are you, kid?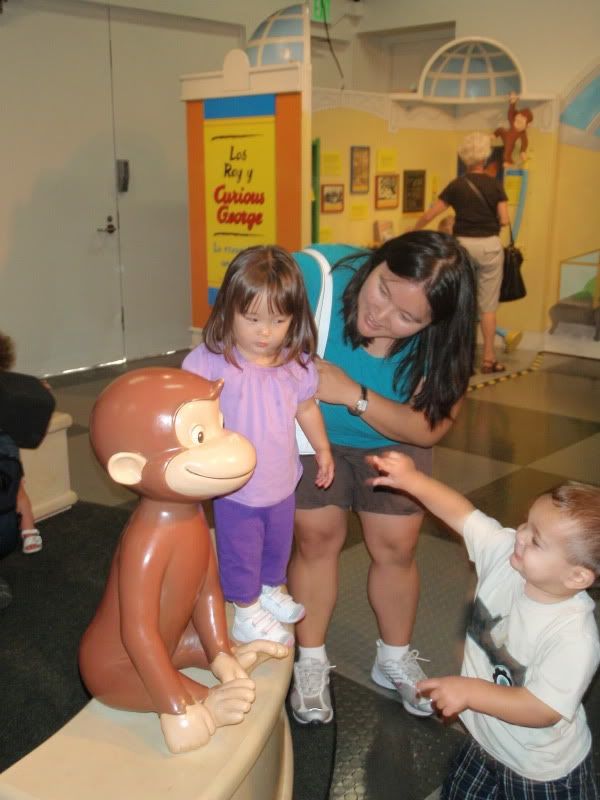 Ah, here he is where I can see him all by myself.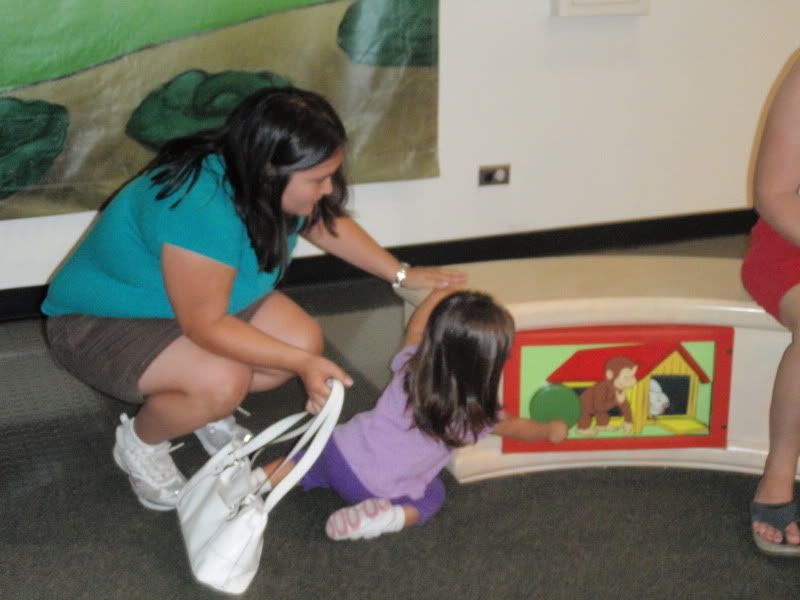 Work for the little ones.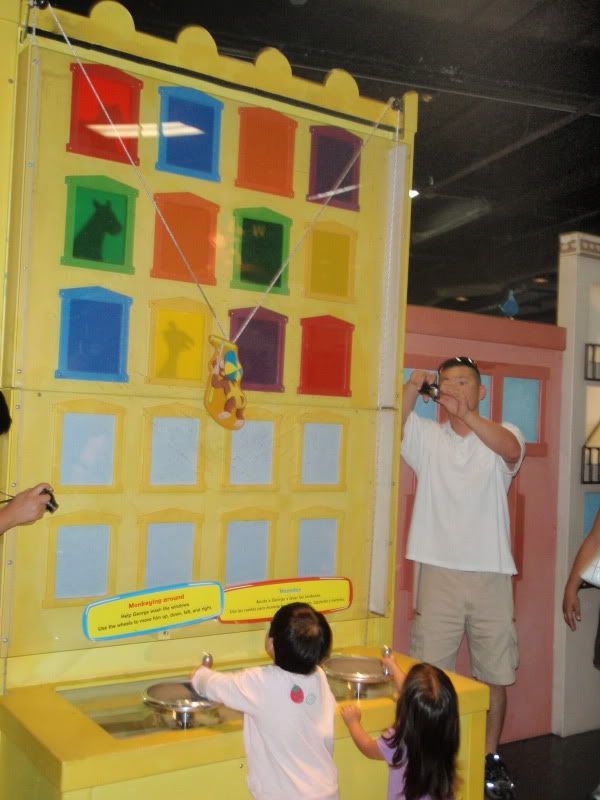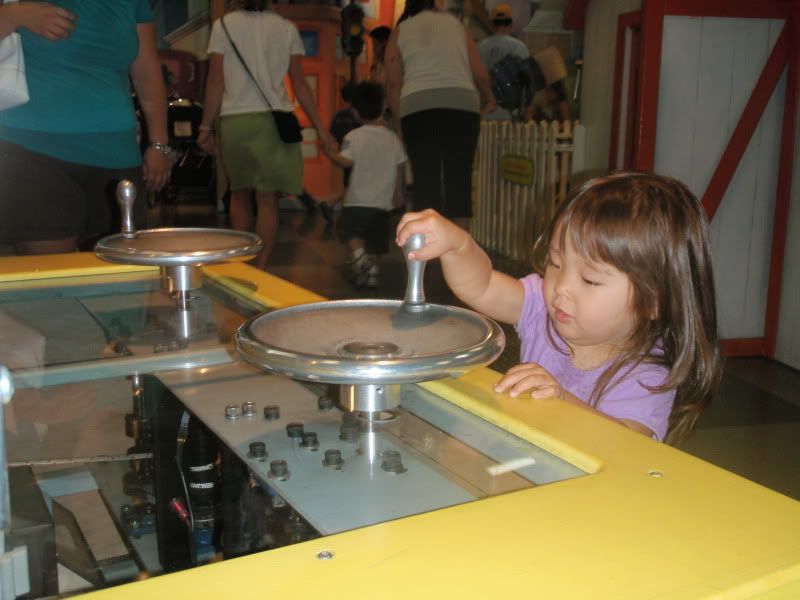 Once they finally pried me away from the Curious George exhibit, we explored the rest of the museum. It so wasn't as cute, but I did get some adorable shots of Kaitlyn.
First there was water. Apparently Kaitlyn doesn't like getting wet.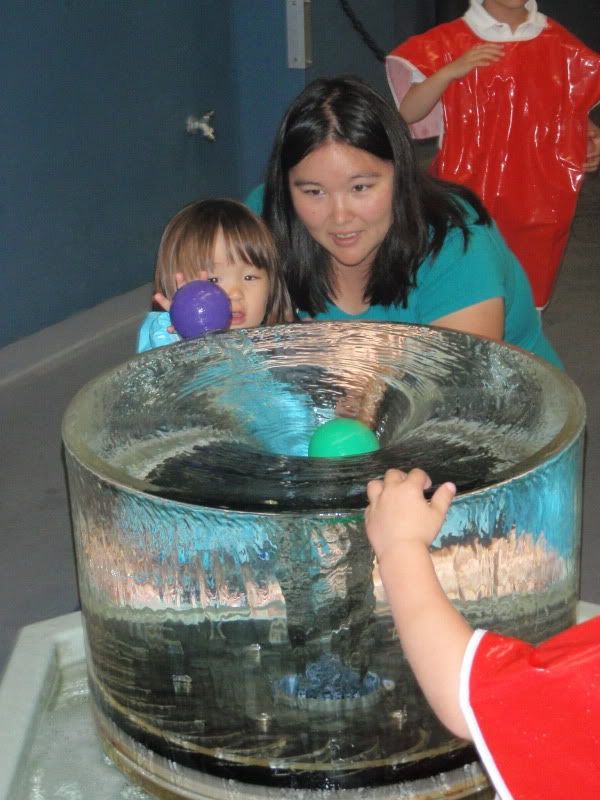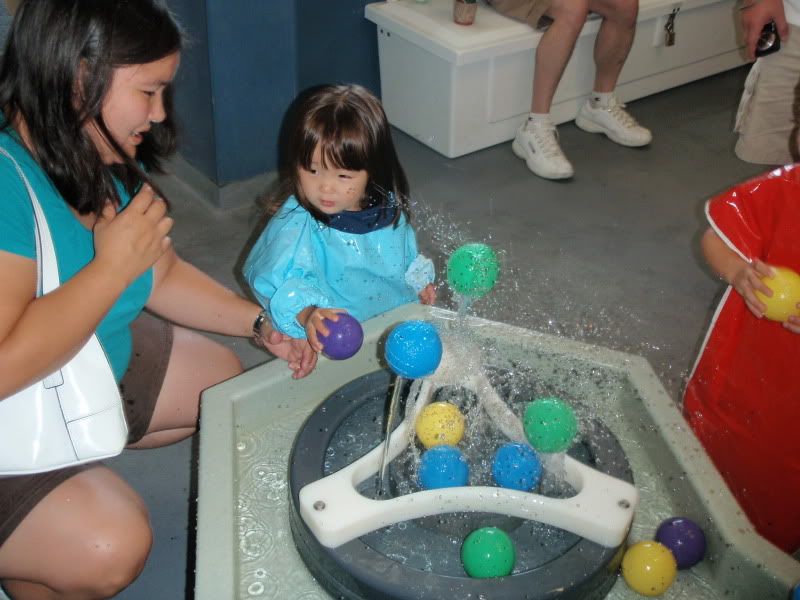 There was painting...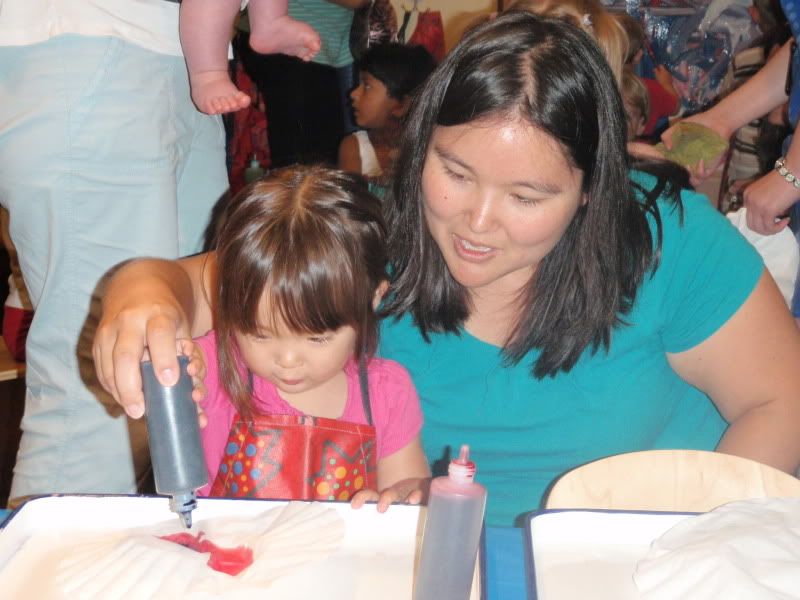 And climbing...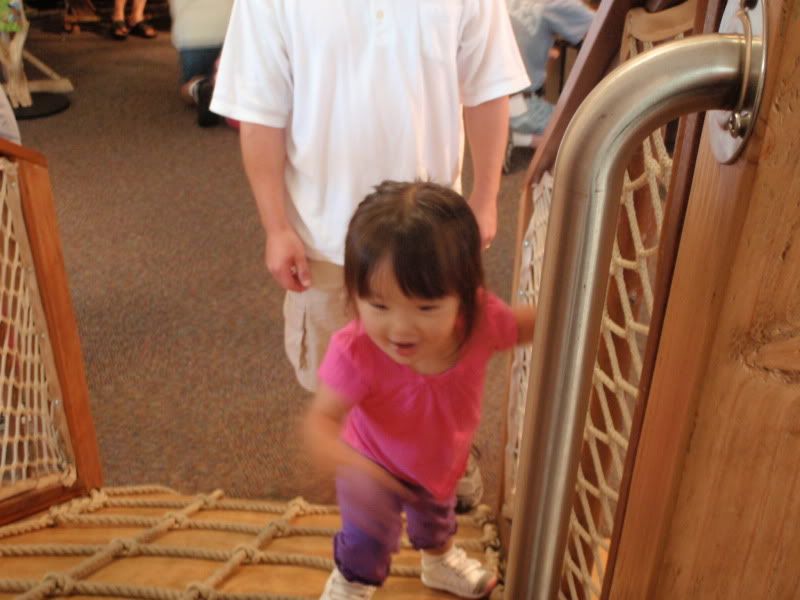 And a bunch of other things, but the pictures weren't too interesting. I loved this table in the lunch area!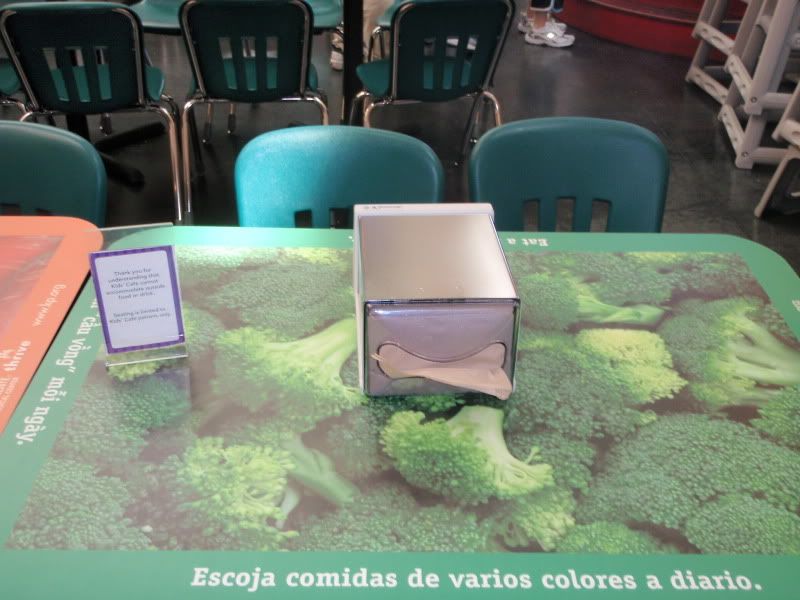 Go back to Day 1.