Despite my best intentions and productive grocery shopping Sunday afternoon, when dinnertime rolled around I was in a breakfast mood. Thus, I modified a
pancake recipe
I made a few months ago, adding oatmeal and blueberries. Here is what I had for dinner last night: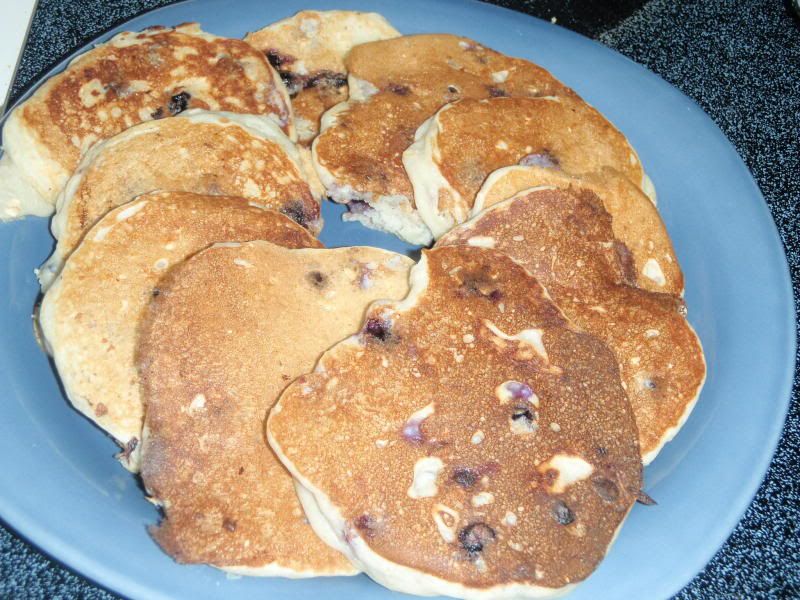 1 c flour
1/4 c oatmeal (quick-cooking)
2 Tbs sugar
1 tsp baking powder
1/4 tsp baking soda
1/4 tsp salt
1 egg
1 c buttermilk
3 Tbs butter, melted
1/2 c blueberries (this is approximate, I threw in 2 large handfuls)
Whisk together dry ingredients, except oatmeal. Make a well in center; add the egg and beat it slightly. Gradually pour in the buttermilk and melted butter, whisking until well batter is smooth. Stir in oatmeal and blueberries.
Drop 2-3 TBS of batter on a preheated skillet coated with cooking spray. Cook for 2 minutes per side, until golden brown. This is a thick batter, so you will need to watch the pancakes carefully.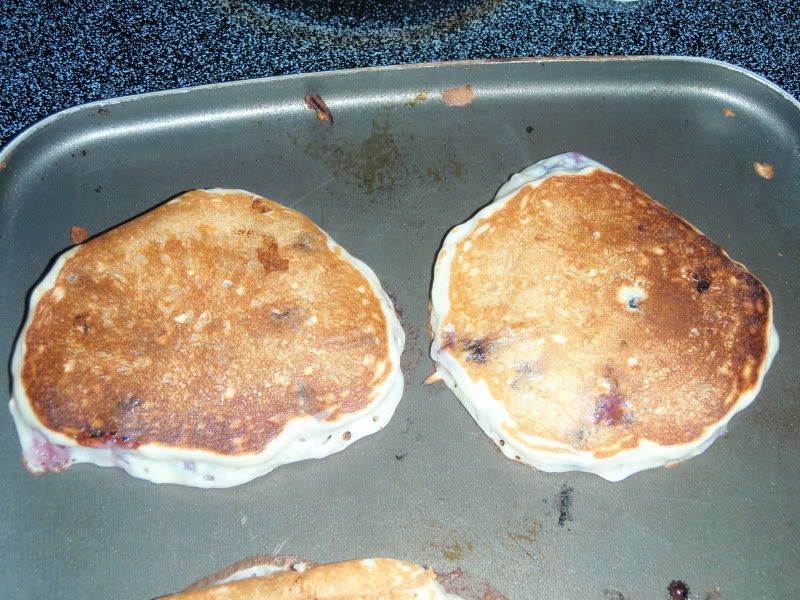 Serves 2-4