I went to my very first Wilton Tent Sale yesterday. It runs from June 4 - 22 in Woodridge, IL. We had a blast, even though there wasn't quite as much scrapbook stuff as I had hoped. This is all my loot: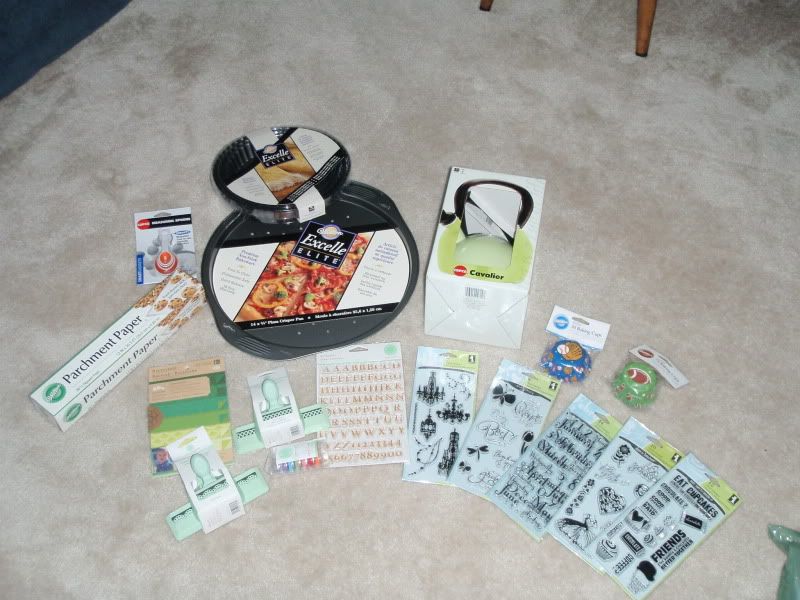 Here's a close up shot of the kitchen-related stuff:
Those cupcake wrappers are mainly for the guys at work. They were each under a $1, so I couldn't resist.
Go to my
papercrafts blog
for a close up shot of the stamps, etc!