Sorry for the late post. I actually made this recipe yesterday and took pictures the same day, but then neglected to schedule the post. This was adapted from
this recipe
from a
Year of Slow Cooking.
I don't do a lot of chicken in the crockpot because it generally falls apart. This recipe holds its shape long enough to plate and only falls apart when you take a bite. Chicken was super-moist and even appeared to "brown." The secret may be to cook the chicken on high for a shorter period of time, although I will include the low setting cooking time estimates.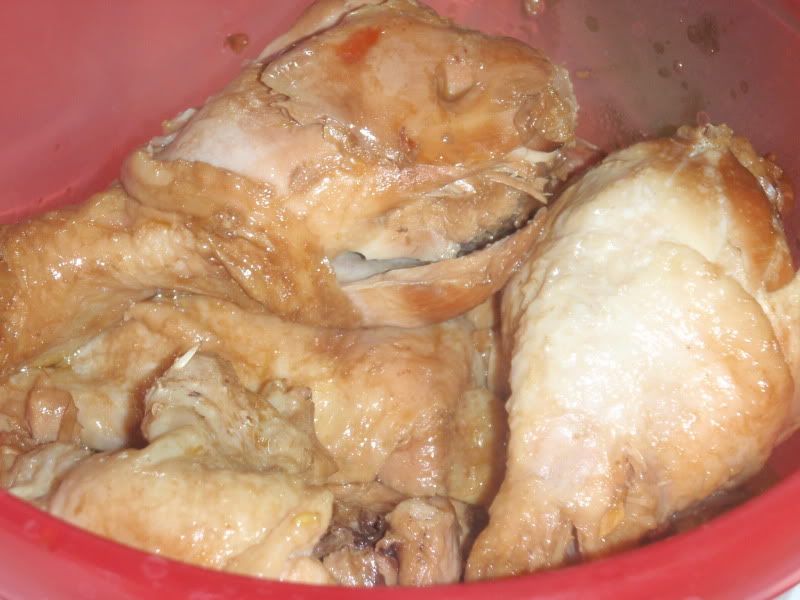 2 lbs chicken pieces (I used 4 legs and 4 thigs)
1/2 c soy sauce
3 Tbs brown sugar
1 inch ginger, grated
1 TBS rice wine vinegar
Turn slowcooker to high.
Mix all ingredients except for chicken in a small bowl with a whisk. Toss chicken with sauce and layer in slowcooker.
Cook on high for 3.5-4 hours or 7-8 on low. Turn the chicken during the last hour of cooking.
Serves 3-4 with rice and a veg.