I went to my very first Wilton Tent Sale yesterday. It runs from June 4 - 22 in Woodridge, IL. We had a blast, even though there wasn't quite as much scrapbook stuff as I had hoped. This is all my loot: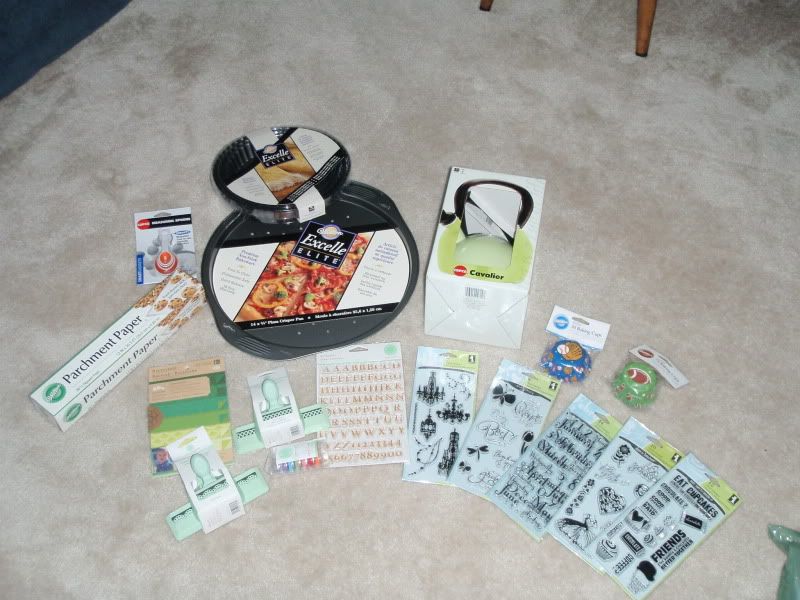 Here's a close up of all the stamps, etc that I got: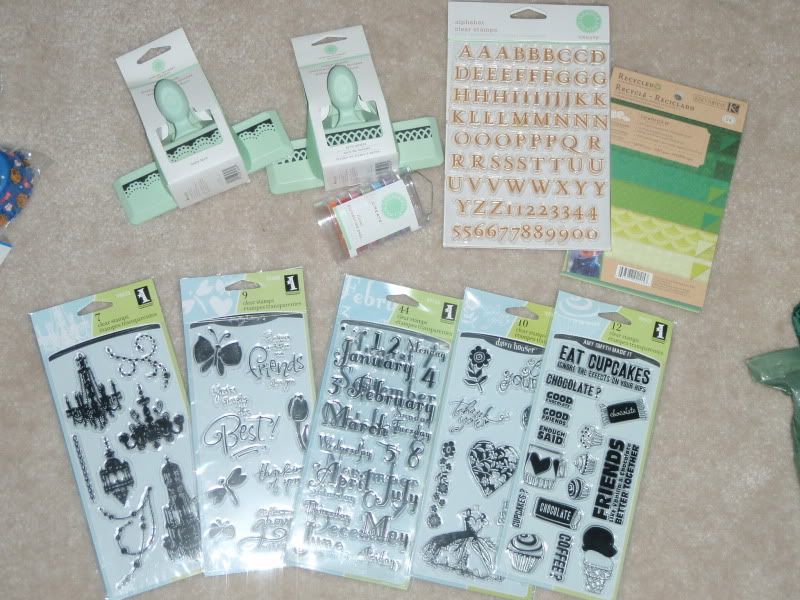 Head over to my
recipe blog
for a close up of the kitchen-times.