Hi there,
Sorry for the late post, but I lost my internet connection Saturday morning, and didn't get it back for more than 24 hours. Here are a couple of cards I made at CHA. Altogether, I made about 7 cards plus a mini purse and a box. I attended a make and take sponsored by Jo-Ann's, Robin's (
My Pink Stamper
) Cricut workshop, and a workshop sponsored by
Crafter's Companion
, which is a device that I definitely DO NOT want.
Of the things I made, I really liked 3 cards and am still working on the other 5 (that were made in the Crafters' Companion workshop) to see if I can salvage them into something I'd be pleased to send. The Crafter's Companion workshop used great paper by
GCD Studios
, but I really did not like the other products used, especially the Crafter's Companion embossing plates shown
here
and
here
. Here are two of the cards I like. The third is already in an envelope to mail to my auntie, so maybe she'll post a picture when she receives it.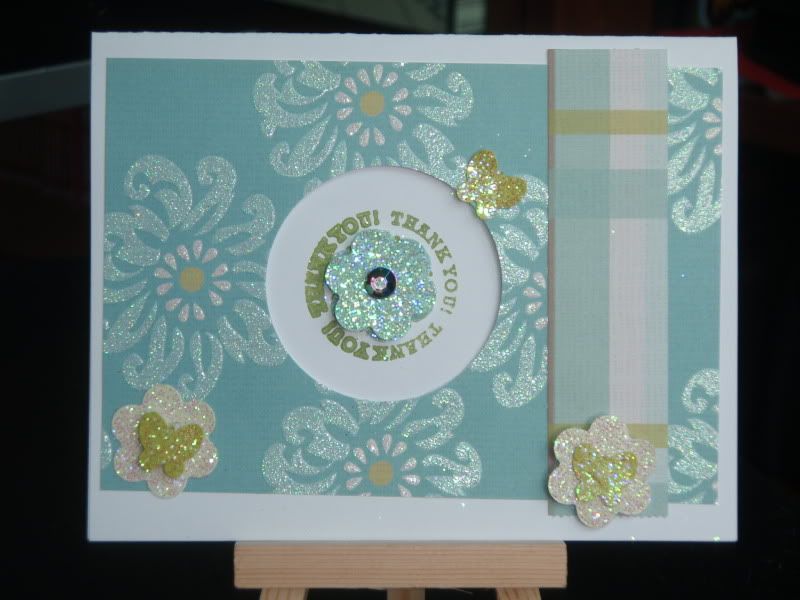 This card was made at a Jo-Ann's make and take.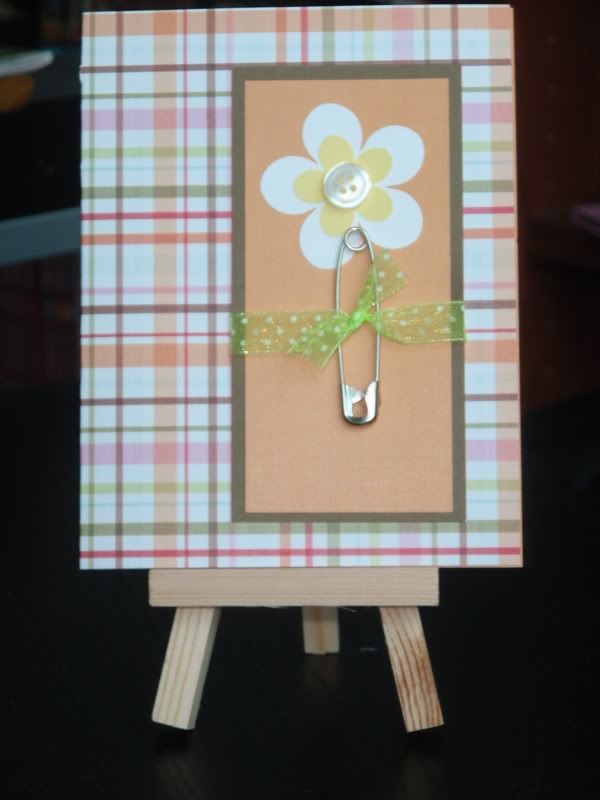 This card was made at the Crafter's Companion workshop.
All and all I had a blast at CHA and would definitely go again. I put away all my loot last night, but might assemble it all to take a picture later as I got some really neat stuff.