As I mentioned earlier, I put away all my CHA goodies last night. I think this is most of it, not counting various free things that I got.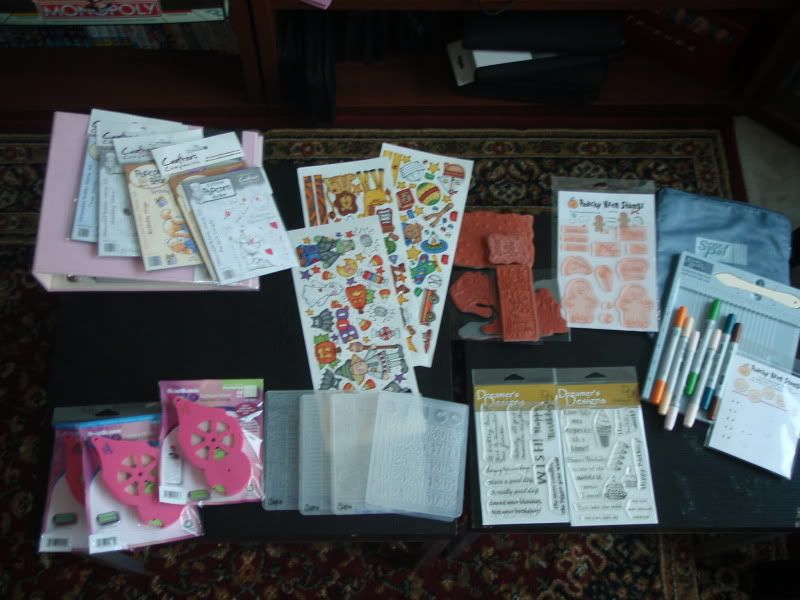 The red rubber stamps and stickers were a screaming deal ($2 and $1, respectively), so I couldn't resist. I've never heard of the vendor, but they had a ton.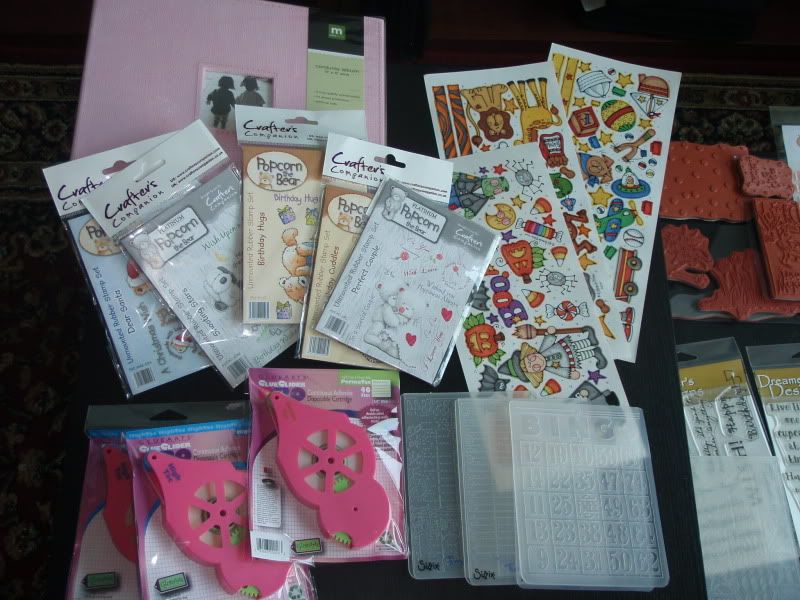 In addition to new goodies, I got a good deal on some basic supplies including a nice album covered in pink corduroy for $6 and some refills for my Glue Glider Pro at a little over $5 each.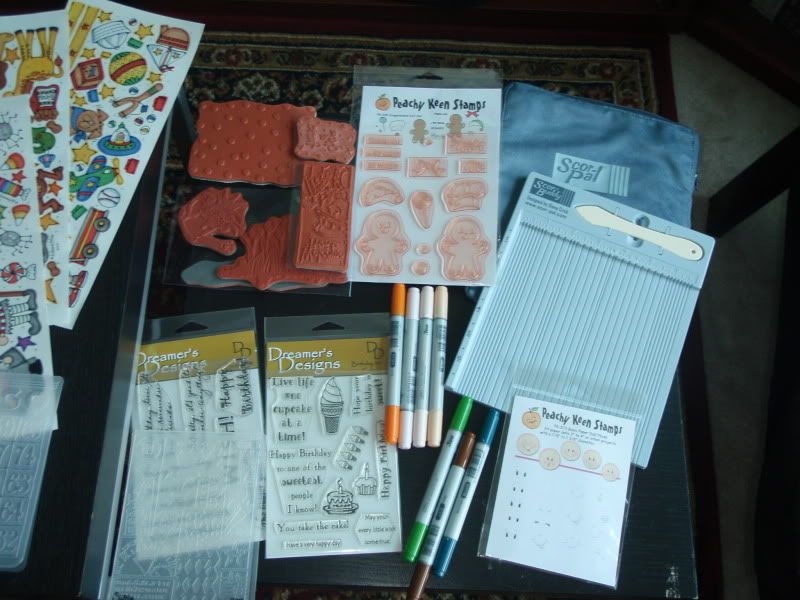 Here are some closeups of new (to me) products that I got: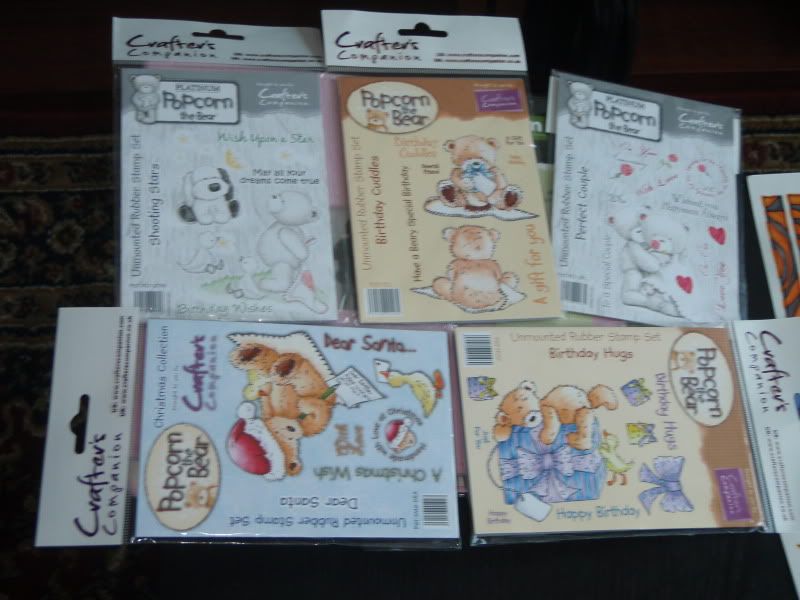 Although I complained that I did not like the Crafter's Companion product used in the workshop, I really love these bear stamps. He's called "Popcorn Bear," which is too adorable. Unfortunately, I can't use him until I get special mounting foam that will allow me to use these stamps with my acrylic blocks.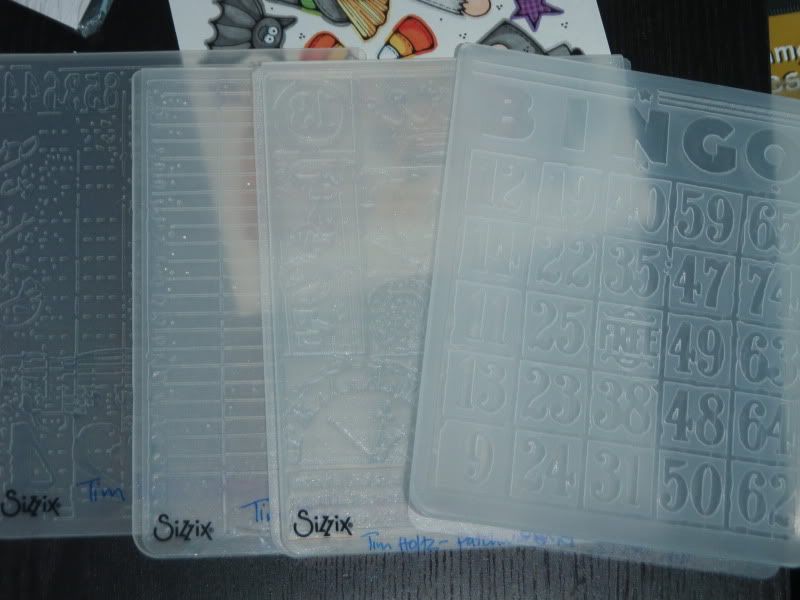 These are Tim Holtz Alternations embossing plates: Bingo, Collage, Notebook and Patchwork are their names. They were sold two to a set, but I no longer remember which came together.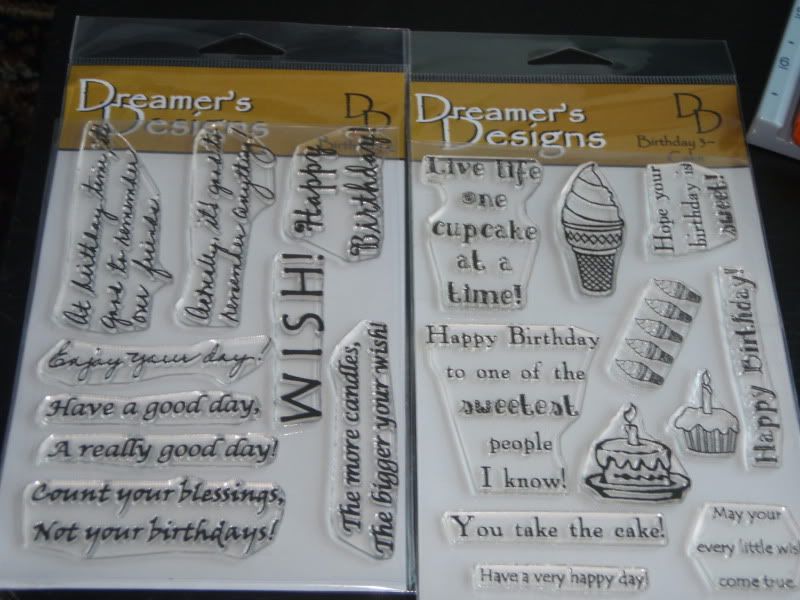 I thought I was done until I stumbled by this vendor. Not too long ago I was really light on greetings. Now I have more than I know what to do with!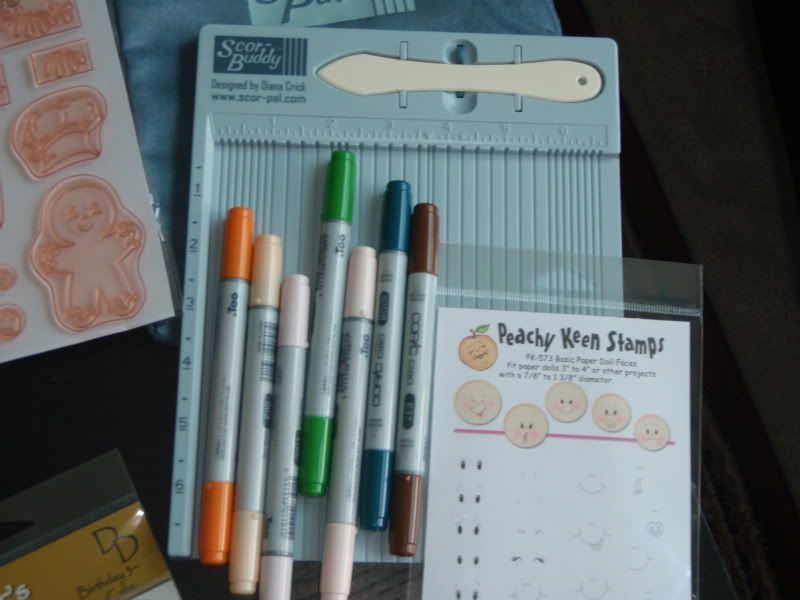 I have been thinking about a Score-Pal or a Martha Steward Scoring Board for quite some time (well, since the end of April), but eventually decided that I did not have the space to store something that was at least 13" square. Scoring boards are used for folding clean lines. Anyway, the Score-Buddy was the perfect compromise as it's about 6-7" square. I got a great deal at SuperMart on the Copic markers, so I got 7. (I haven't started a color chart yet, but need to do so to avoid duplicates.) Finally, I bought two more Peachy Keen Stamp sets--one is faces for Everyday Paper Dolls (coming in the mail this week) and some adorable holiday gingerbread men because I really will begin making Christmas cards soon.
(I'm not sharing how much I paid for all of this, but at least I had a fun time.)