This project was adapted from a Ustream class by Laura Denison (
Following the Paper Trail
) entitled "Exploding Envelopes." Essentially it is a mini album that folds up into a box. I haven't put in the pictures yet, but there are probably at least 40 places for pictures or journaling.
The box is made with No. 10 envelopes, some pattern paper, and a lots and lots of cardstock. During the first class, Laura used gorgeous envelopes from a stationary store, but all I had was ordinary office ones so I improvised and made my own evenlopes out of cardstock where needed. I also had to play around with the measurements because my envelopes, though No. 10, were slightly different by about 1/16-1/8". I'm a little sleepy now, but may update this post later with the measurements that I used for the envelopes, pockets, and tags I made. The recording of her class is available
here
. She has also promised to write up the instructions, which will likely be available on her
Etsy
.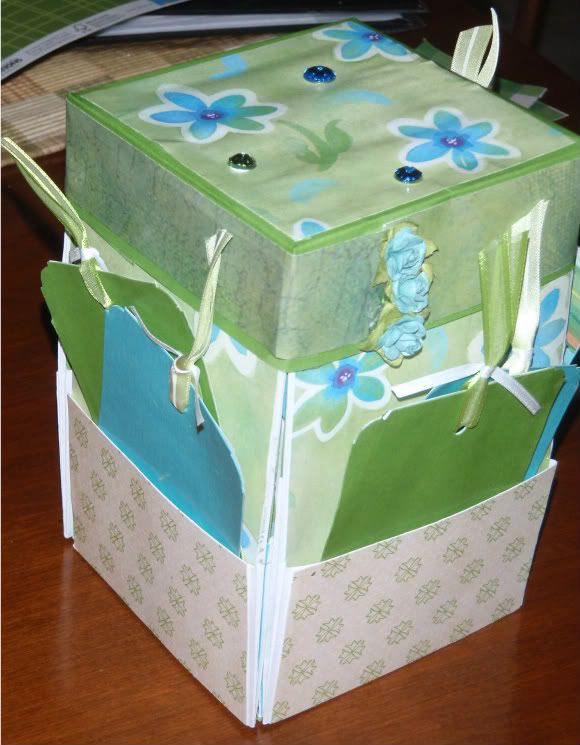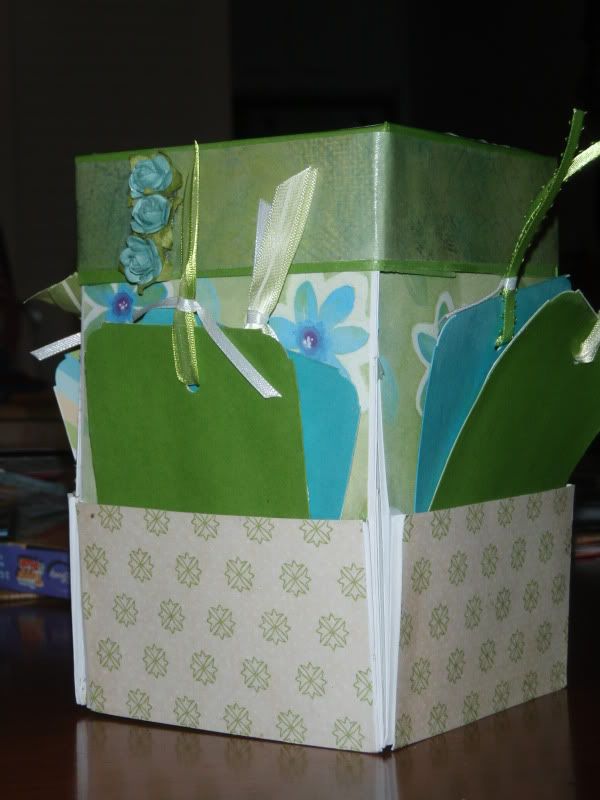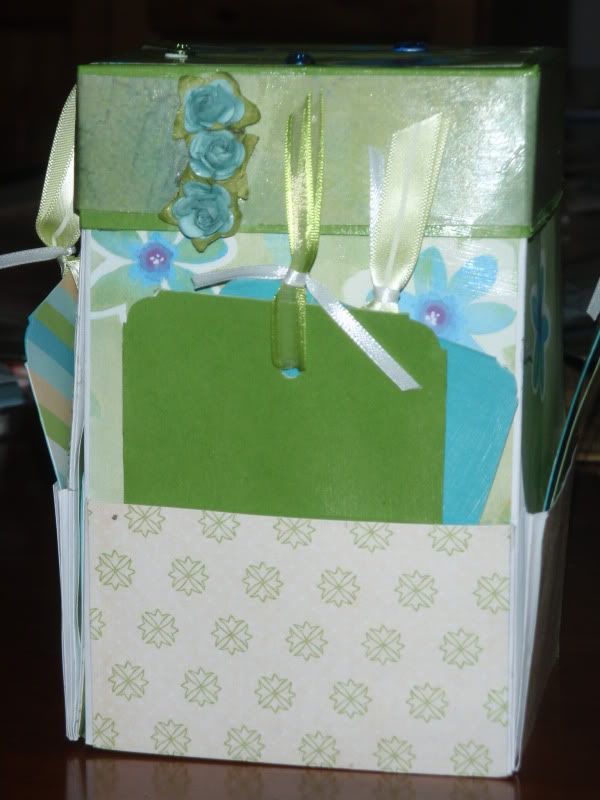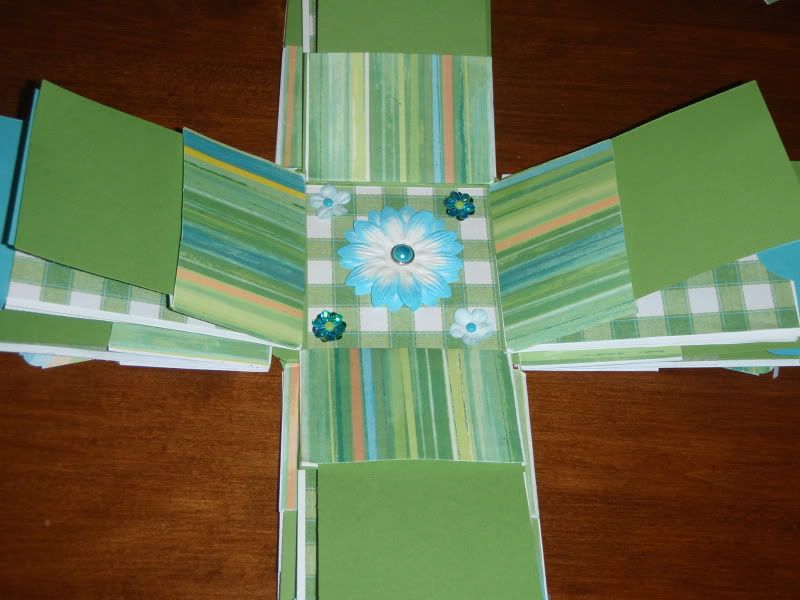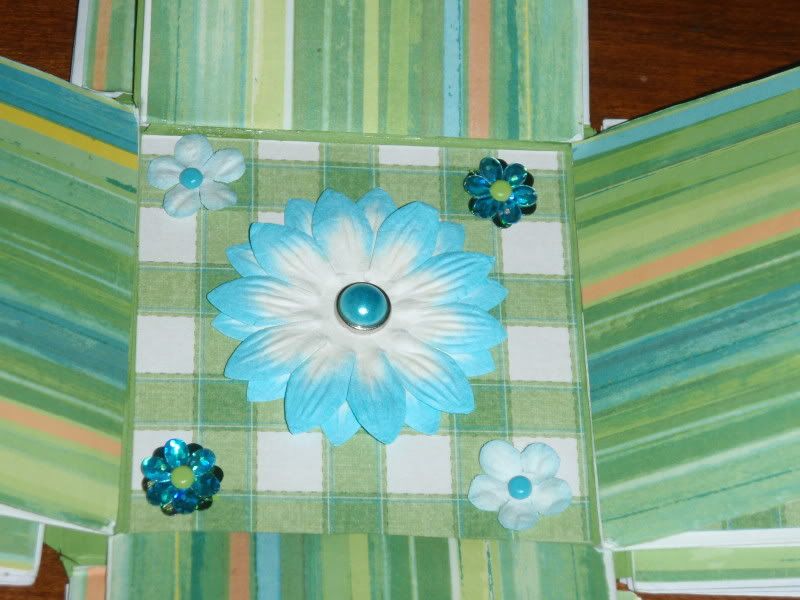 Materials

:

5 - 12x12" sheets of pattern paper
12+ sheets of 8.5x11" coordinating cardstock
8 - No. 10 envelopes
Glue Glider Pro, liquid glue, Mod-Podge, glue dots
Prima and other flowers, gems, ribbon, brads