No card today as the only thing I made last night was another raccoon witch and ratatouille. However, I wanted to show you the goodies I got in the mail.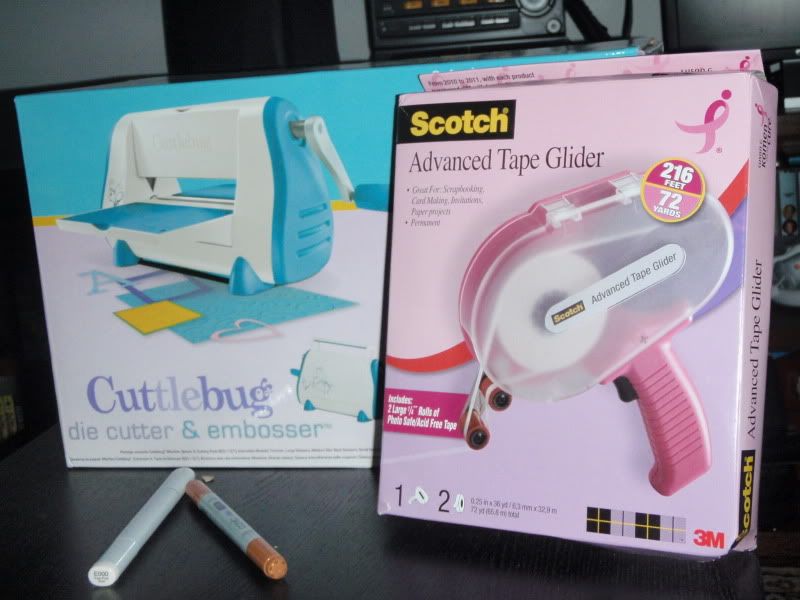 As you can see, I finally joined the Scotch ATG craze. With a price of $30 (or less) on a new pink tape dispenser that came with two spools of tape, with $1.50 going to breast cancer research (or awareness?), I couldn't resist. Frankly, it was quite silly of me not to have bought one months ago. I wasn't doing the math properly. Each spool of ATG tape has 36 yards. I was buying Glue Glider Pro refills with 40 FEET. Oh well. really do like the smaller size of the Glue Glider Pro, but I was just buying too many refills....I easily bought more than 10 in the last two months. Even at $5 or less a pop, that's too much. Refills for the ATG are about the same, have so much more tape. I'm still getting the hang of it, but I'm loving in, especially because I know it will last longer.
After ordering the ATG gun I had promised to take a break from shopping. I failed. Some blogger whom I read daily posted about Amazon's fabulous deal on a
BLUE Cuttlebug
for only $39.99 with free shipping, of course. Not only is the machine pretty, but included in the box is a bone folder, a paper trimmer, extra blades, three pairs of nonstick scissors, and 4 little dies. All those extras alone could easily cost $20+ The paper trimmer is the same as the green one sole separately, which I own and have gunked up by cutting paper that already had adhesive on it. Thus, I will now use the new blue one for nice paper and the green one for gunky paper. The scissors seem a little stiff, but I'm sure I can fix that. The bone folder will be a backup as I love my Martha Stewart one. All in all a really good deal.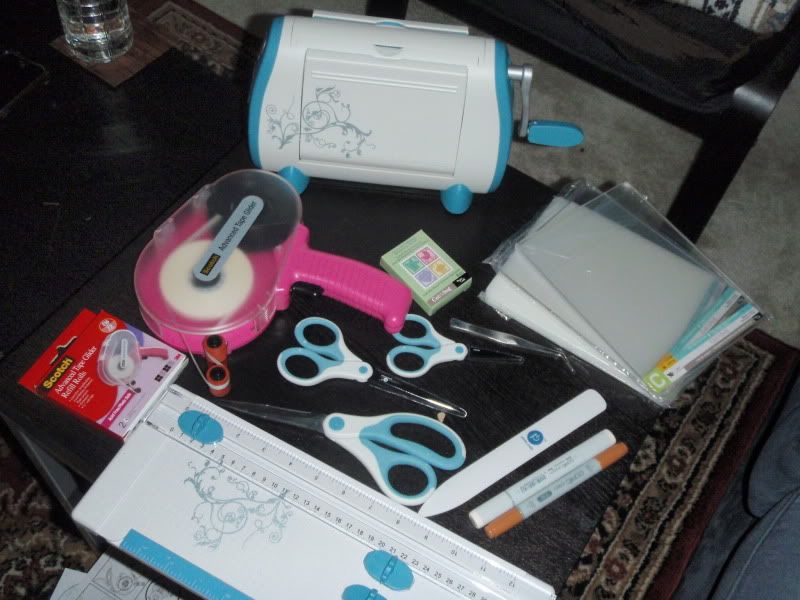 Oh yeah, while placing my order for the Pink ATG at
Cutters Creek
, I couldn't help ordering two itty bitty new Copic markers. I have an addiction.