My brother-in-law's birthday is this week, so here is the card I made. I didn't really have a clue what sort of card fit him, so I just made a fun one. He or his wife like Indiana Jones, so perhaps it's fitting. I used a bunch of Cricut cartridges, mostly without my Gypsy because the darn thing was charging. (It can be used while charging, but due to the plug situation, I elected to plus it up in another part of my room).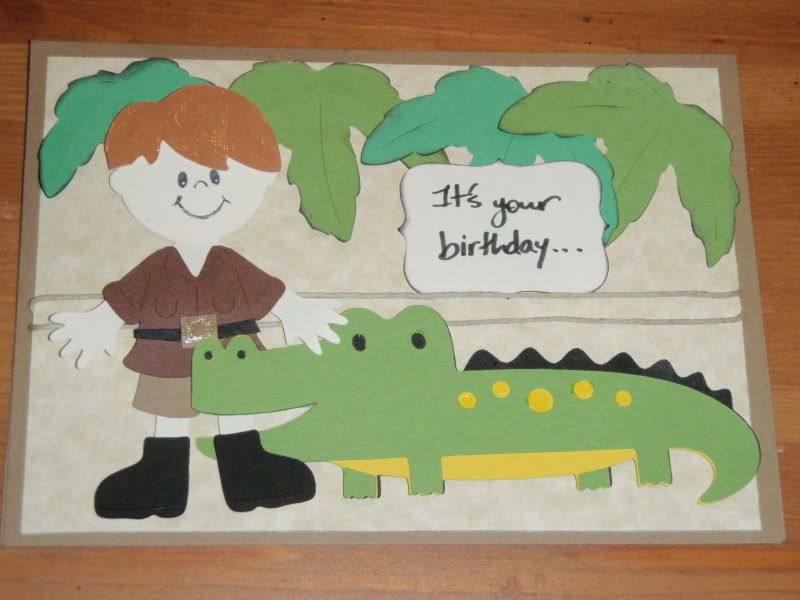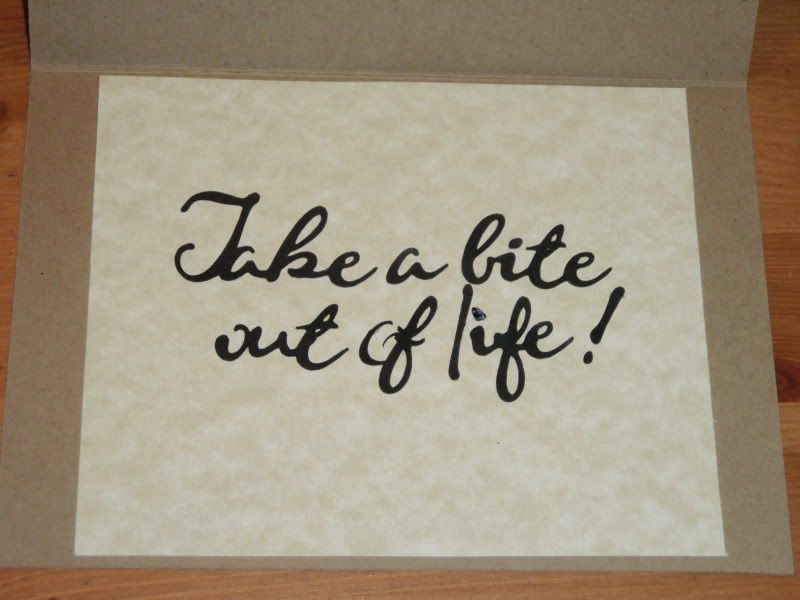 Materials

:

- Paper: 5 x 7" kraft card base, tan cardstock mat cut at 4.75 x 6.75", lining cut at 4.75 x 5.75"

- Adhesives: Glue Arts Glue Glider Pro, Zig two-way glue pen, glue dots, Xyron, Mod-Podge. foam tape

- Cartridges: Create a Critter (gator and bubble cut at 2"), Paper Doll Dress Up (island cut at 5", boy cut at 4"), Gypsy font (1")

- Other: hemp, Colorbox chalk ink for distressing, gel pen for belt.