So I thought I was making
this recipe
from memory, but I apparently failed to remember most of the ingredients. Thus, this is a super-simple, yet flavorful dish. I apologize that the picture is not fresh from the slow cooker. I snapped it on the first reheat after I realized that I did not have a post for this week yet had actually made something "new."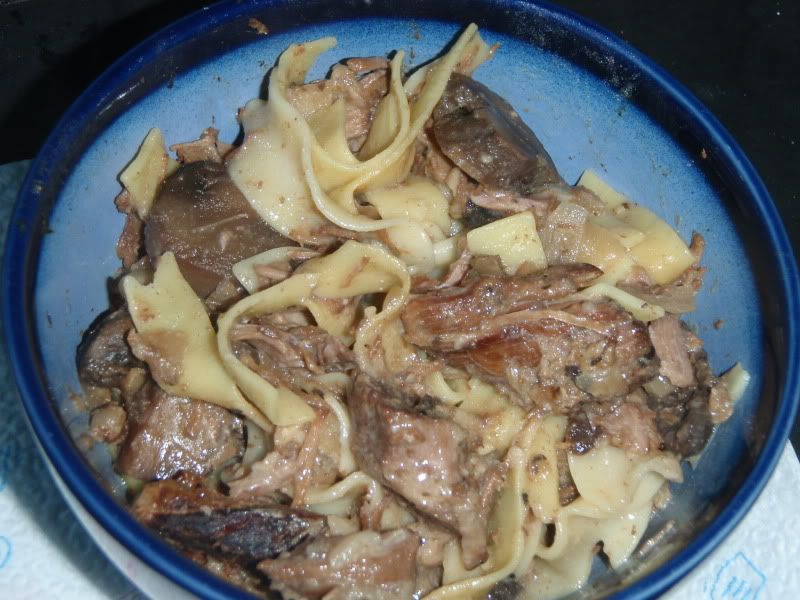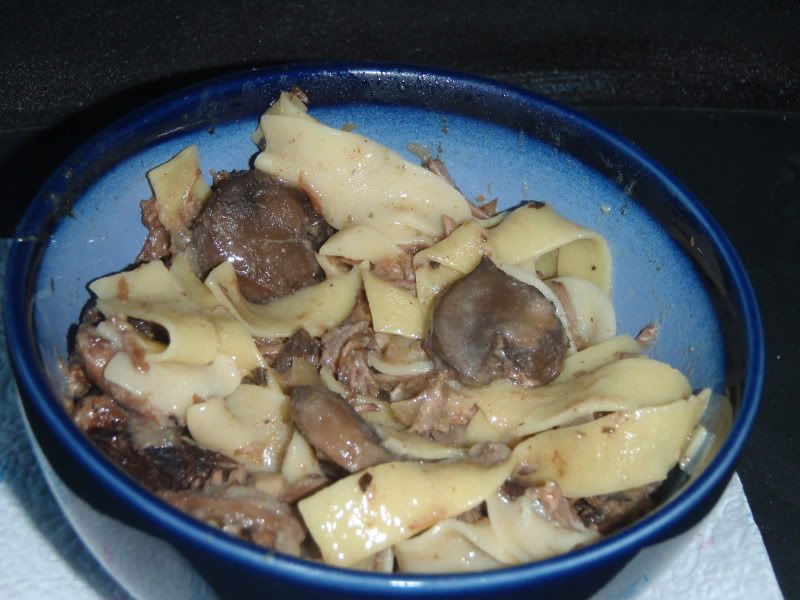 Ingredients
1.5-2 lbs beef such as chuck, top round, cut into 1" cubes
1 c diced onions
3-5 cloves garlic, minced
1 c beef broth
1/3 c flour
1 tsp dried basil
16 oz mushrooms sliced
8 oz sour cream
salt and pepper
1/2 lb egg noodles
Directions
1. Mix flour with beef broth with a whisk.
2. Layer all other ingredients except sour cream and noodles in slow cooker. Stir in broth mixture and turn to combine.
3. Cook on low for 7-8 hours until beef is tender.
4. Turn dish up to high and stir in sour cream. Cook for 15 more minutes until dish is heated through and desired consistency.
5. Serve with egg noodles prepared according to the package directions.
Serves 6