This recipe is slightly similar to my
Butternut Squash and Leek Soup
that I made last November, but I mixed it up by using a red onion and tarragon and sage. Those herbs were chosen by smell frankly because I discovered I was out of thyme and wanted something woodsy, but not as harsh as rosemary. I really liked the combination. You could omit the milk, if desired, or up the creaminess by using a higher fat milk product.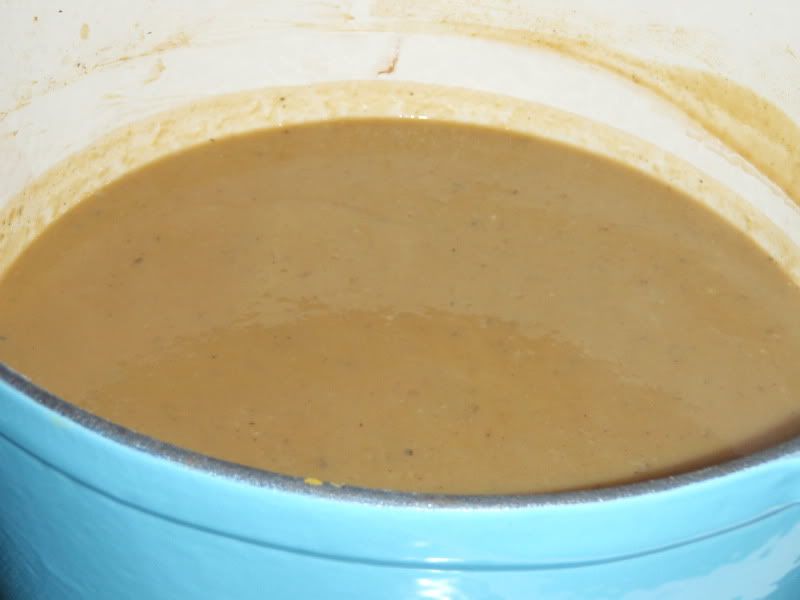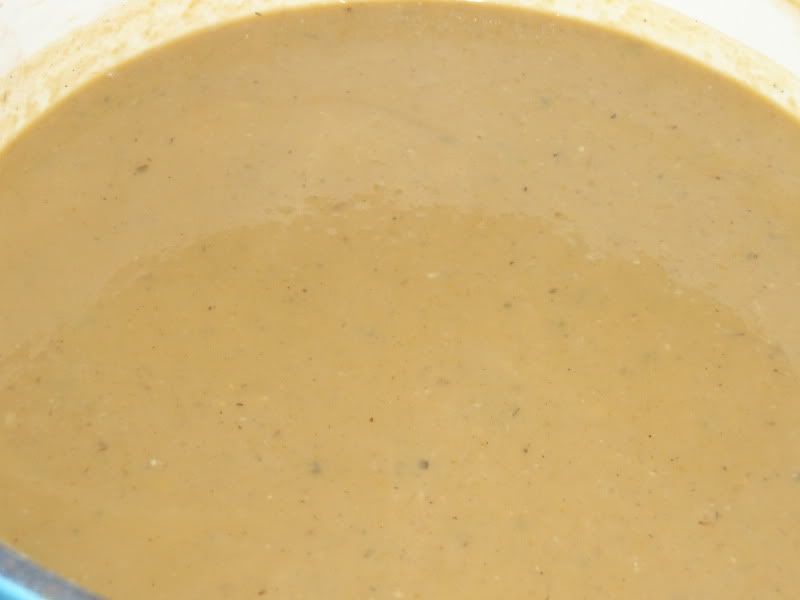 Printable version
Ingredients
1.5-2 lbs butternut squash
2 large onions (I used one red and one sweet), sliced (about 3 cups)
48 oz chicken broth
4 cloves garlic, minced
3/4 c milk of choice (I used 2%)
1 tsp dried sage
1/2 tsp dried tarragon
Directions
1. Preheat oven to 375 degrees. Cut in half and de-seed butternut squash. Salt and pepper insides. Roast face-down on a cookie sheet sprayed with cooking spray until tender, about 45 minutes.
2. Meanwhile, saute onions, tarragon, and sage in olive oil slowly over medium-low heat until nearly caramelized. This step is up to you as the more-caramelized, the sweeter the result. I took my onions about 80% of the way towards caramelization so they were not completely mushy.
3. Add garlic and butternut squash. Cook for 1-2 minutes.
4. Add chicken broth and bring to a simmer. Simmer for 20 minutes.
5. With an immersion blender, puree the mixture until it reaches the desired consistency.
6. Stir in milk and adjust seasonings to taste.
S
erves 6 (roughly 1.5 cup portions)