Grrrr, I was having trouble with Photobucket and have been trying all morning to do this post. Back to the regularly scheduled program....
I'm making six recipe boxes! Please visit
this post
on Laura's blog (Following the Paper Trail ) for complete instructions and a link to her UStream class. While I haven't figured out all the decorating details, the structure is in place, so I'm put them together one by one. Yesterday, I cut out all my chipboard and selected all my paper. I need to work from "kits" in the future as there's something really satisfying about sitting down to a project with all the supplies you will need at the ready. Unfortunately, that's more difficult to do with Cricut cuts, but I'm working on it.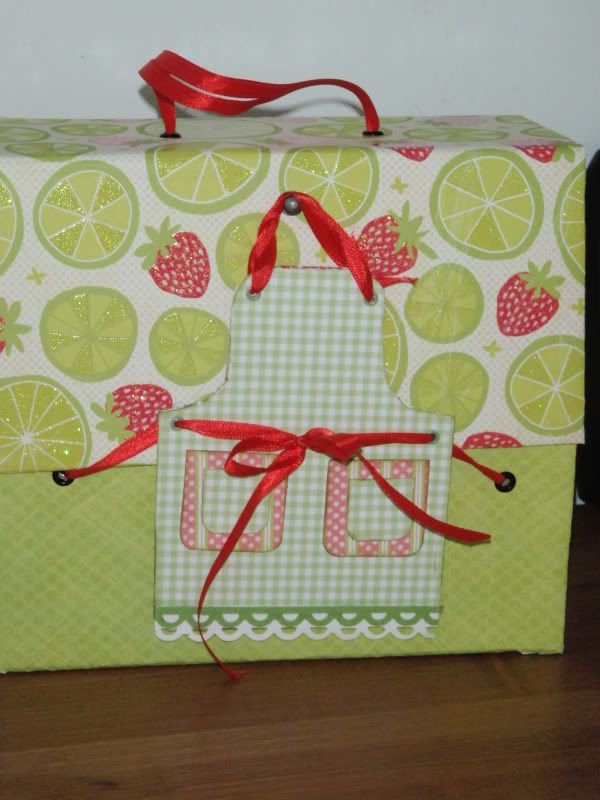 Front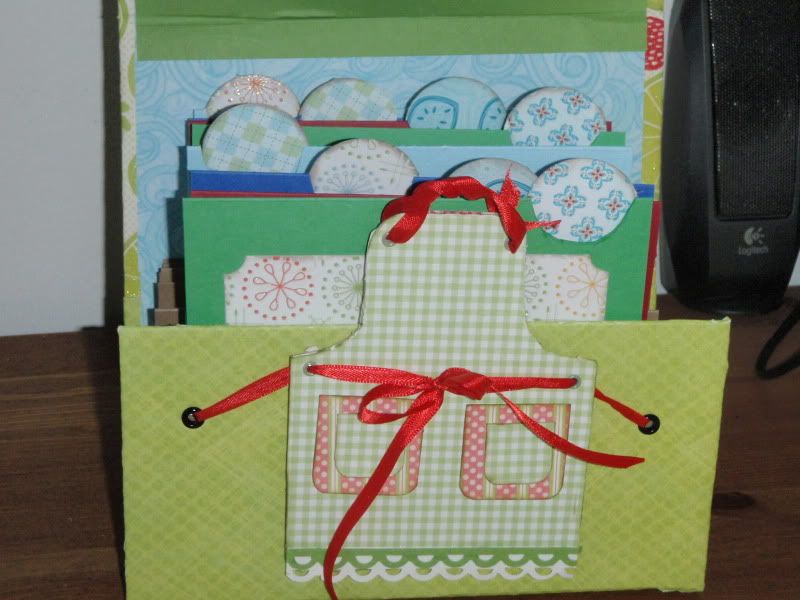 Inside
Back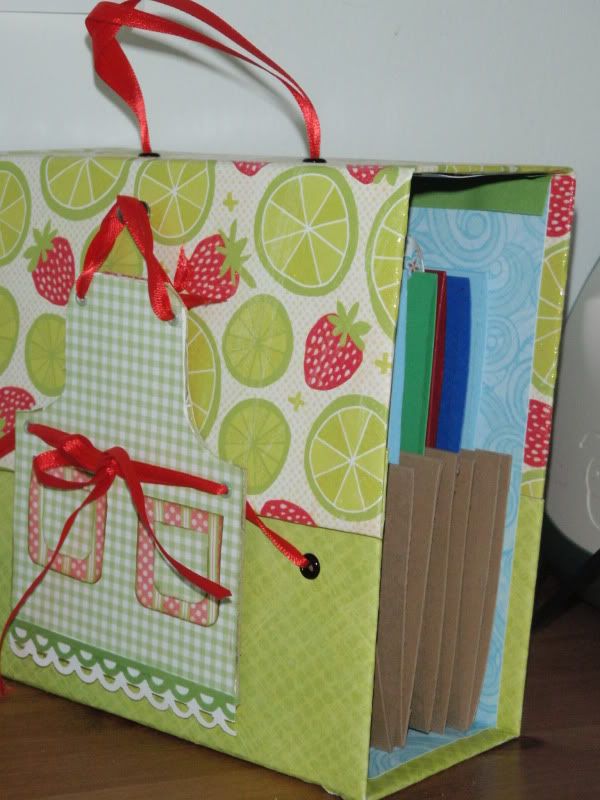 Profile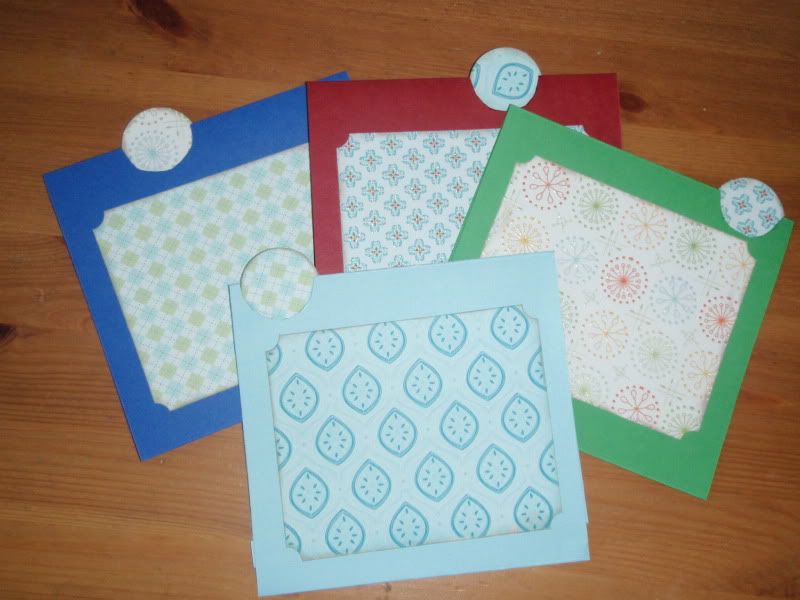 Folders