Happy Friday, everyone!
Here's a peek at what I've been working on these past couple days. It's not finished yet, but it's coming along. This is my version of Laura's (
Following the Paper Trail
) recipe box that she did on a UStream class in August. See her post and a link to her UStream
here
. I still have to decorate the outside of the box and the folders, but the basics are in place. I used K&Co's Citronella paper pad that you might recognize from Kaylee's wall mini album last month for the outside of the box and DCWV's Nana's Kitchen for the photo mats and tabs, ribbon from Michaels, and a Tim Holtz hitch post. Sorry the photos are so bad. I took them before work in full sunlight, which isn't my friend.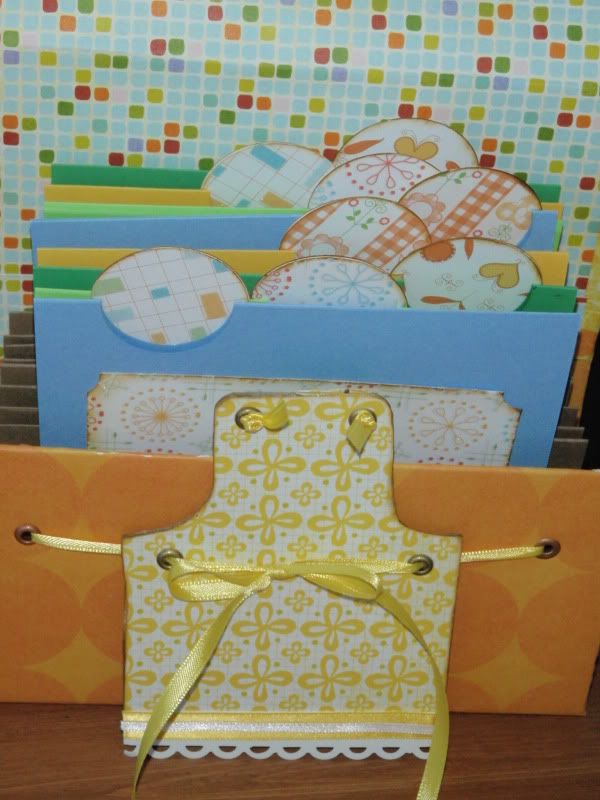 Inside the box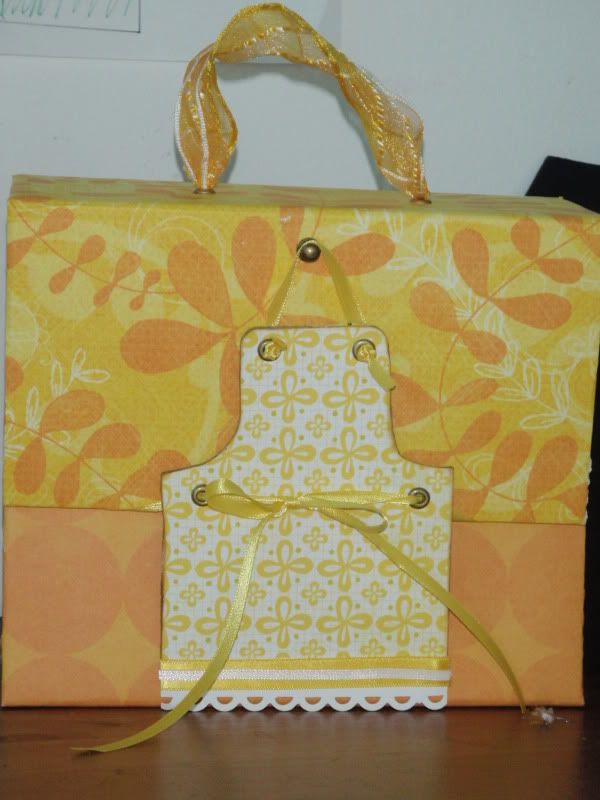 Closed box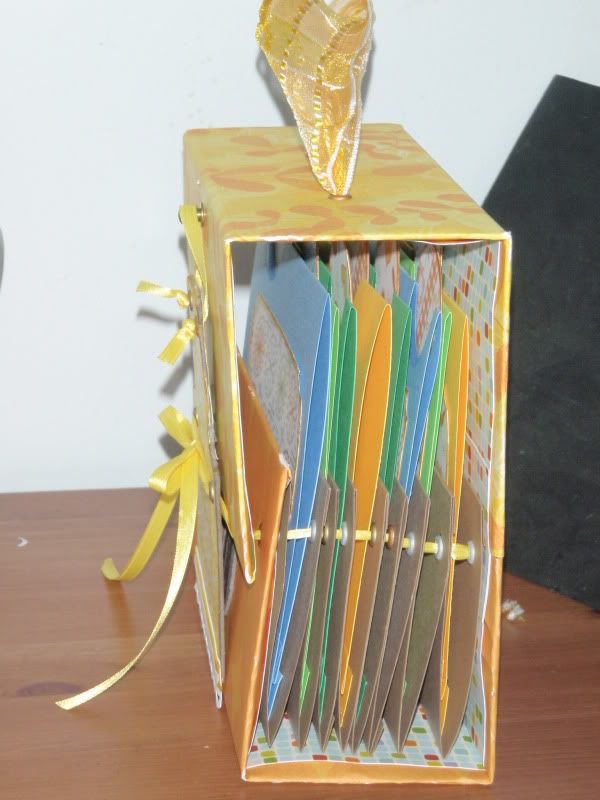 Profile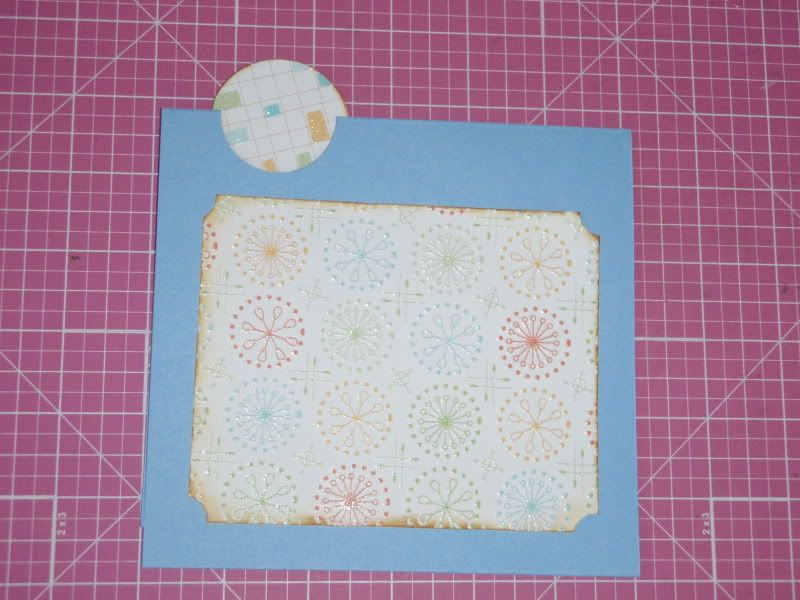 This is one of the folders. At the moment, all I have in place is a photo mat on the outside and a tab, but I hope to put recipe cards on the inside.
Let me know what you think.