Last night
, I showed a pictured of things I was thinking about putting on my cover. Well, that didn't happen, as you can see. To be fair, I did buy all of these trimmings at the same time, but when laying out the cover, I decided that the penguin looked more appropriate than the snowman ornament and that the green spring looked better than the silver. What this means is that I still have the snowman ornament, silver sprig, and many more stars to use on another mini album. I can't wait to get more holiday paper. The Imaginisce paper I ordered from Custom Crops is still backordered! I'm hoping to get the
Very Merry collection from October Afternoon
and the
Echo Park Everybody Loves Christmas
as soon as I have time to work on a new project.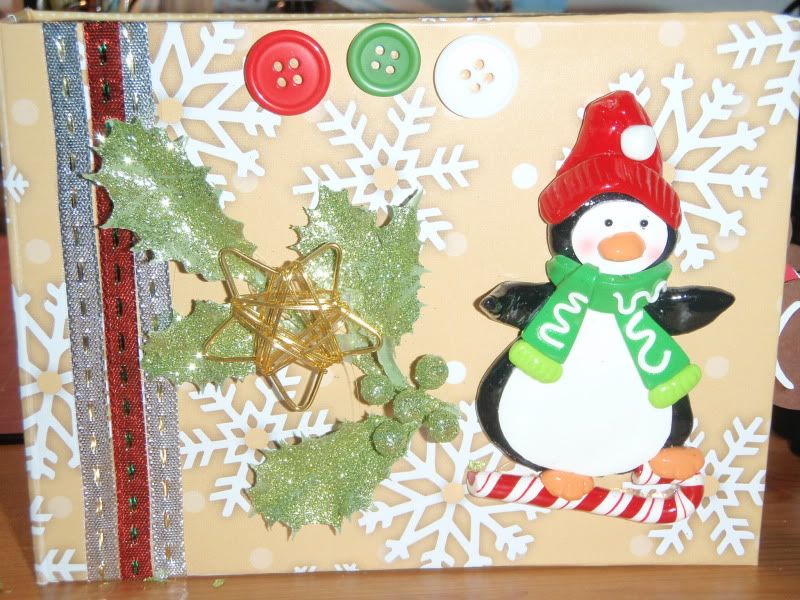 Since the gingerbread tags are so tall, the little heads will stick out, which I think is super cute.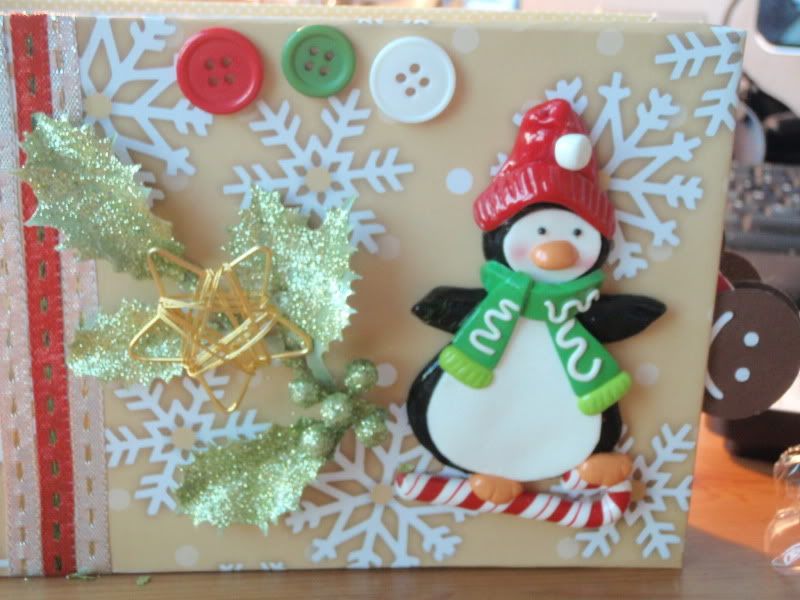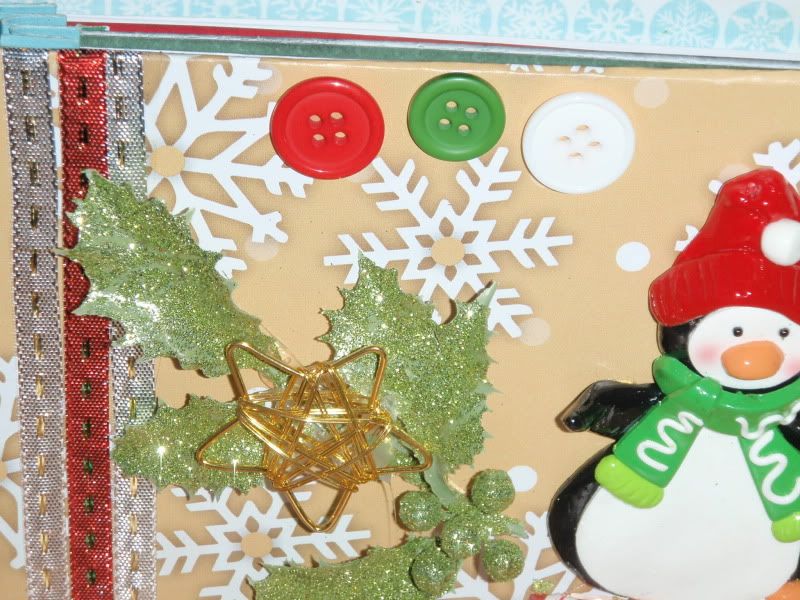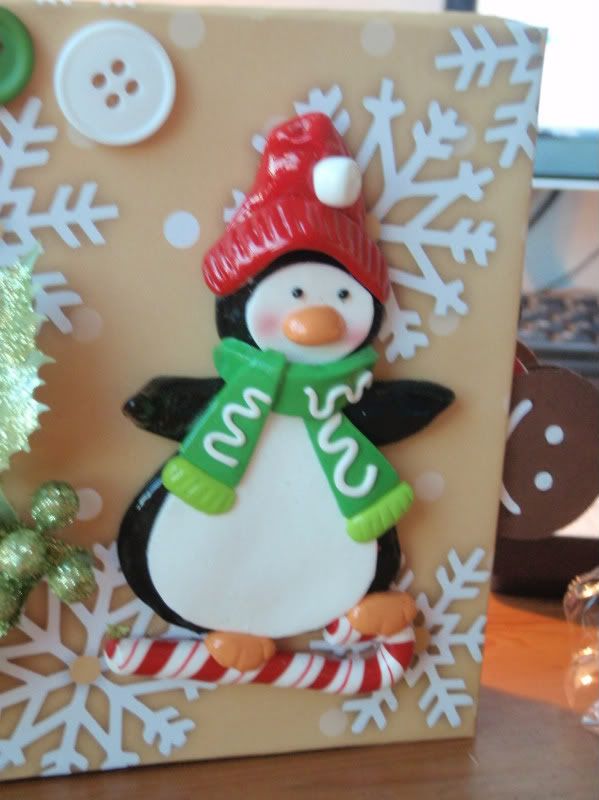 I found all the trimmings in the Christmas section at my local Michaels, except for the buttons, which were in the dollar bin.