Yay! All the recipe boxes are assembled. I apologize for the delay in posting this. As I may have mentioned, I ran out of Scor Tap and had to wait until my order from Custom Crops arrived. Now all I have to do is decorate and select recipes, recipe cards, and pictures. While that will be time consuming, once we have the 8 recipes and pictures selected, it will be relatively quick to assemble that part. As for decorating, I can do as much or as little as I want and the boxes will still be cute because of the apron and the papers.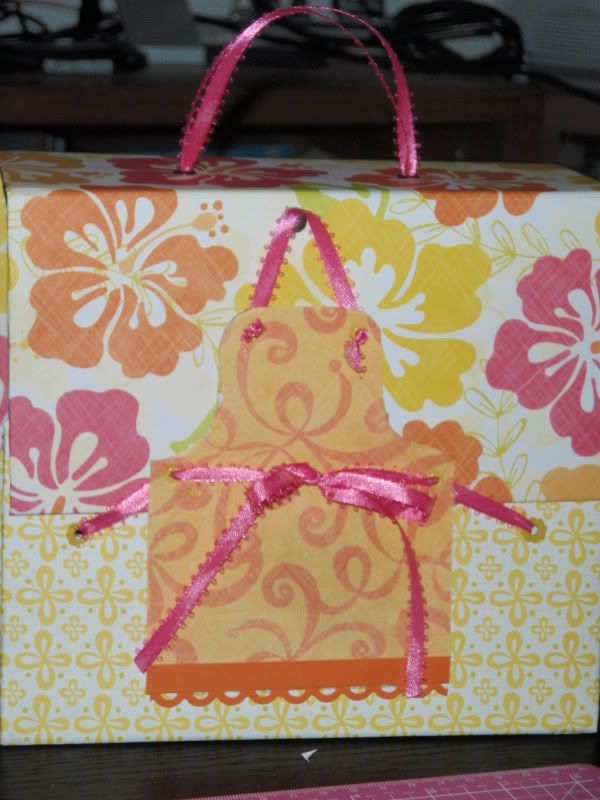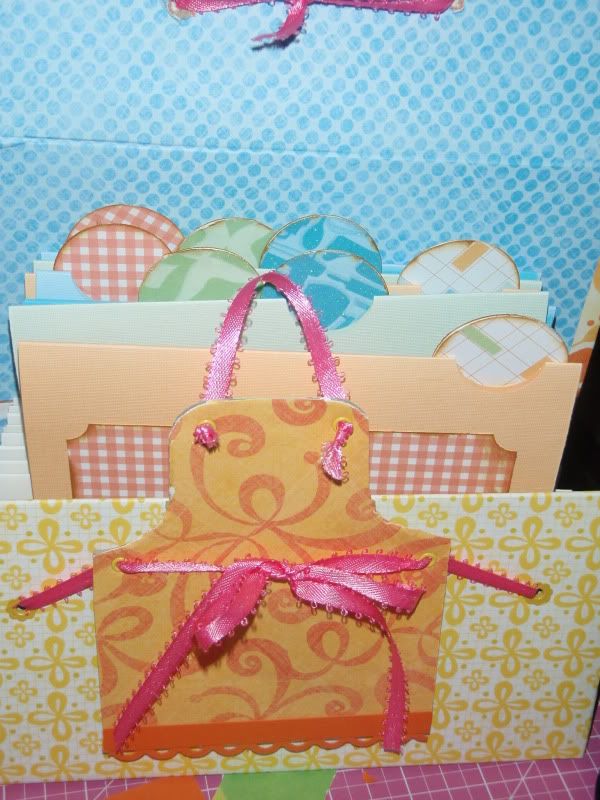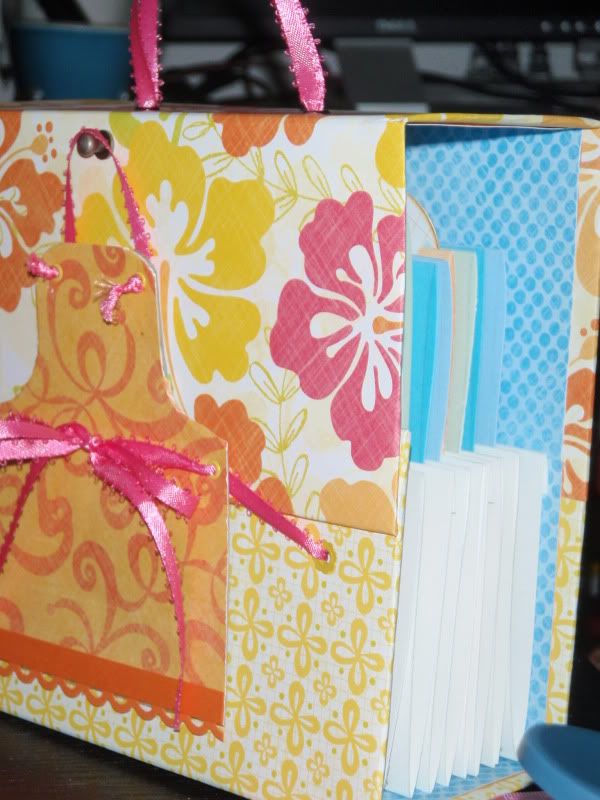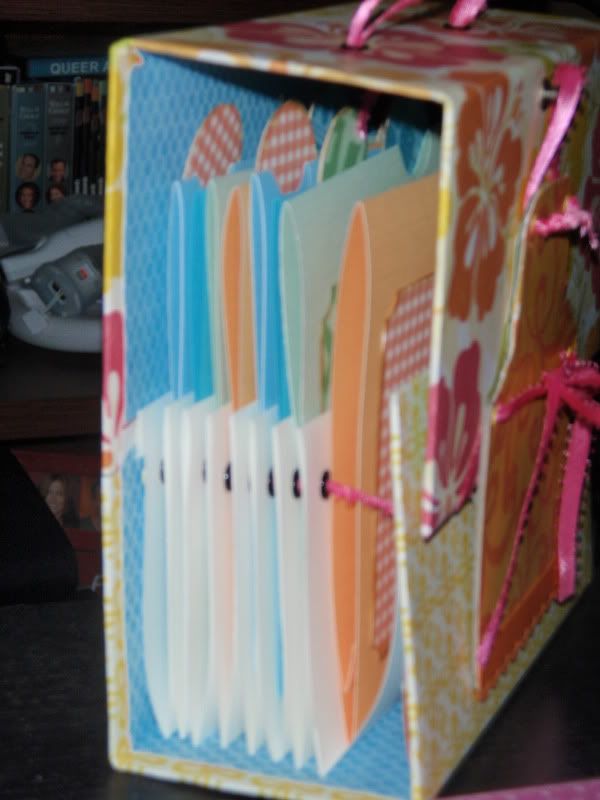 Darn, I forgot to take a picture of the back. Oh well, I'll make sure to add that later once the boxes are more complete.
Thanks for visiting my blog!