My wonderful husband got me just want I wanted for my birthday last year--a belgian waffle maker!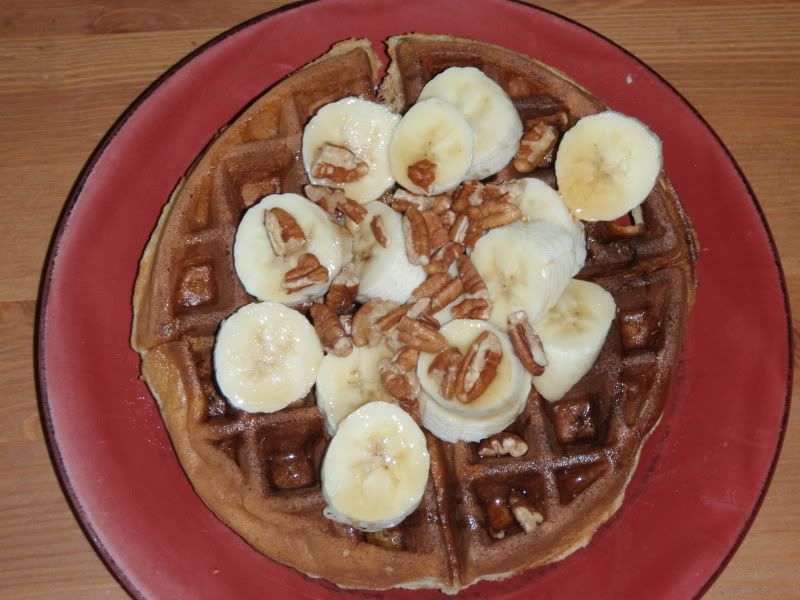 1.25 c whole wheat flour
3/4 c all purpose flour
1/4 c sugar
3/4 tsp salt
4 tsp baking powder
2 c skim milk
1 egg, 2 egg whites
1 tsp vanilla
1/4 c melted butter
Preheat waffle iron according to its directions. My iron is ready when the light goes off.
Whisk dry ingredients in a medium mixing. Make a well in the center and add eggs, butter, and vanilla. Mix together slowly adding in just enough milk to get consistency desired.
Pour about 1/2 c of the mixture into the center of your waffle iron; spread around. Again, this may vary depending upon the size of your iron.
Cook until golden brown, flipping after 2 minutes if your waffle maker flips. Mine took about 3 minutes per waffle. When done, the waffle will be beautiful and drop away from the iron.
Serve with slice bananas, chopped pecans, and real maple syrup. Makes 4-6 depending upon the size of your iron.