This recipe has been adapted from one found in this month's BBC's Good Food.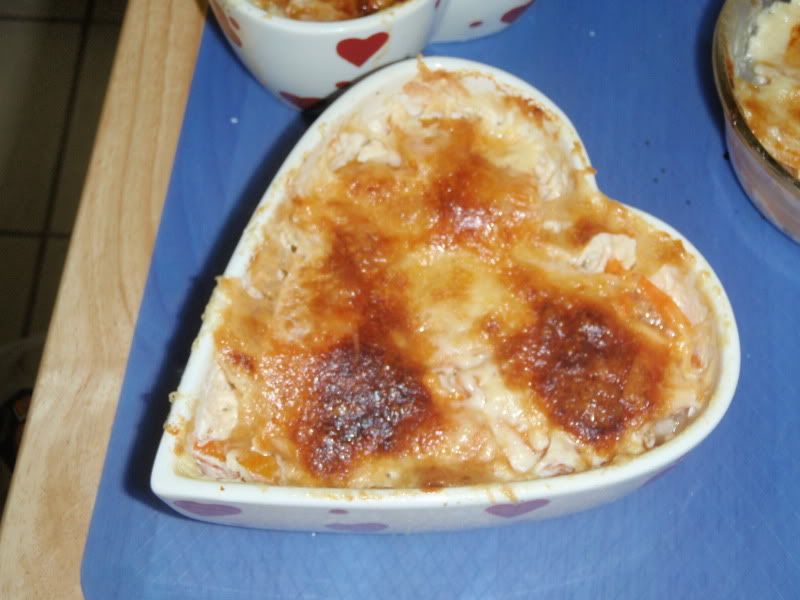 1.5-2 lbs butternut squash, peeled and sliced thinly (about 5 mm)
2 cups, skim milk
2 cloves garlic, pressed
2 cups shredded gruyere cheese
salt and pepper
Heat oven to 375 degrees. In a small pot, heat milk and garlic to a near boil.
In a baking dish spritzed with cooking spray, layer butternut squash, seasoning each layer with salt and pepper. Pour heated milk over squash. Top with shredded cheese.
Bake, covered, for 30 minutes. Remove cover and cook 20 additional minutes until golden brown and squash is tender.
Rest for 10-15 minutes to allow liquids to be absorbed.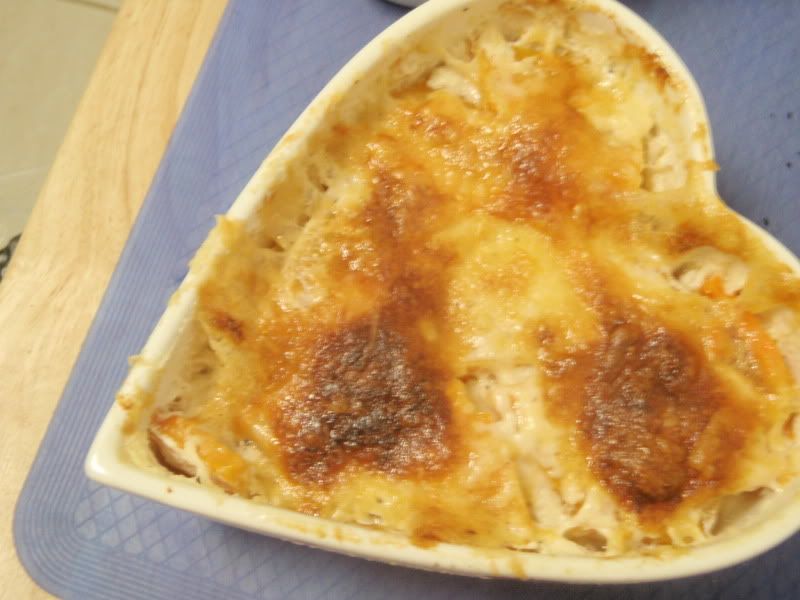 Serves 4-6.