Needing to jazz up some old throw pillows, instead of working on my Christmas presents, I crocheted this pillow case.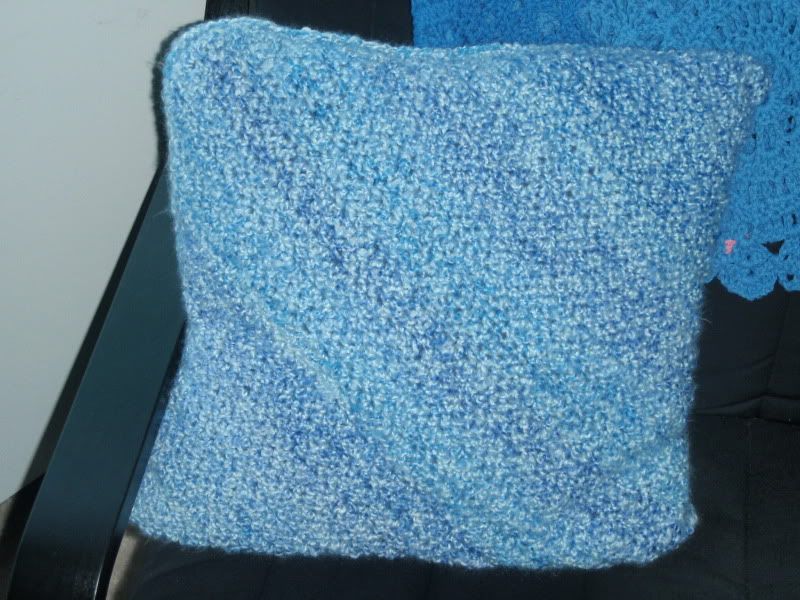 It used a whole skein of Lion Brand Homespun and maybe a little more. Used a K hook. The pattern was fairly simple and went something like:
Chain 3. 2 hdc in 2nd chain from hook, hdc in last.
Turn and ch 2. 2 hdc, hdc, 2 hdc in last.
Turn and repeat increase on either end until you've reached the the desired maximum diagonal for your pillow. Then decrease hdc on either side until you reach the other corner.
For the back, I did simple rows of hdc to close up the pillow. It also created the nice visual of diagonal stripes on one side and horizontal stripes on the other.