This recipe was adapted from a Cooking.com recipe.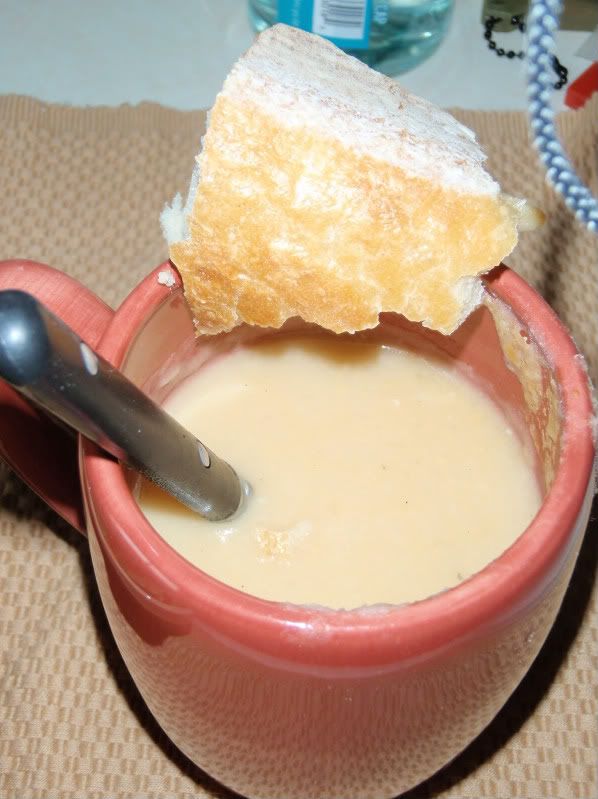 1 large onion, chopped
3 large baking potatoes (about 2-3 lbs), peeled and cute into 1 inch cubes
4 cups chicken stock
1 cup 2% milk
1 tsp salt
1/2 tsp pepper
12-16 oz shredded cheddar cheese
Saute the onion in olive oil until tender. Stir in the potatoes, stock, and salt and pepper. Bring to a boil. Reduce heat and simmer, covered, until the potatoes are tender. About 20 minutes.
Using an immersion blender, puree the mixture until you reach the desired consistency.
With the heat still on low, or removed from heat, stir in the cheese until melted. (The original recipe called for a mere six ounces of cheese, but I kept adding more cheese until I was please with the taste). Mix in the milk and cook a couple more minutes until warm. Adjust salt and pepper, as needed.
Serves 4-6.